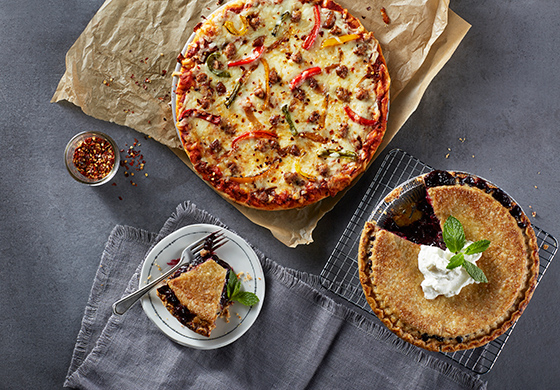 It's Pi Day! So why not use this holiday as an excuse to eat sweet pies and pizza pies? May not be completely related, but Whole Foods Market found a way to connect the two…
They are celebrating Pi Day with $3.14 off both large bakery pies and large take-and-bake pizzas.
This Pi Day deal is only valid on March 14 and available while supplies last. Varieties of pies and pizzas vary from store to store, but may include pumpkin pie, apple pie, gluten-free apple pie, cherry pie, pepperoni pizza, cheese pizza, vegan pizza and more.
The 3rd month and the 14th day of the year is a consistent day to celebrate the mathematical constant π. Also known as pi, the first three and most recognized digits are 3.14.
National Pi Day is celebrated by pi enthusiasts and pie lovers alike!