This spring, Cheetos is unveiling the Cheetos Spring Snack Line – a collection of the finest fashions. Yes, you read fashion and Cheetos in the same sentence. Early April Fools? Decide for yourself…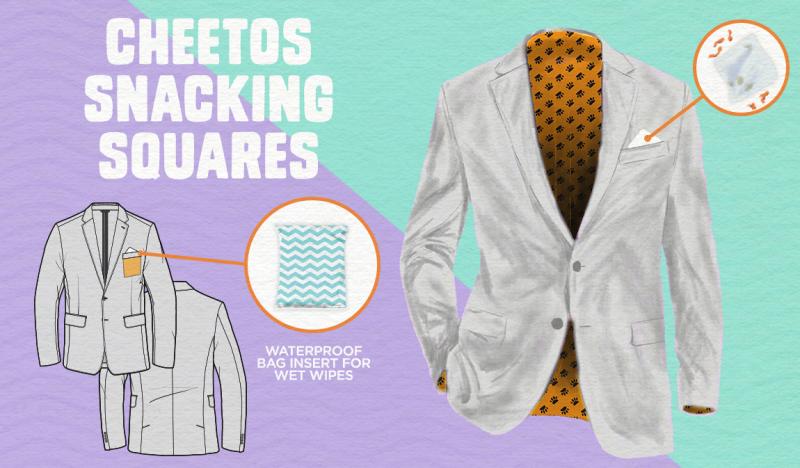 The festively designed Spring Snack Line collection includes: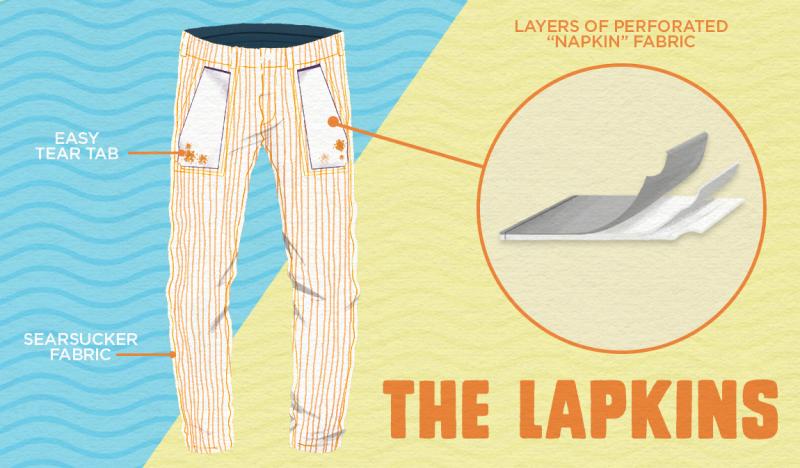 Cheetos Snacking Squares – The classiest pocket squares of the season are refillable cheese-dust cleaning napkins that come pre-attached to a blazer.
Ladies Secret Shoulder Sweetos Stasher – Time to bring back the shoulder pads! They convey power, confidence, and serve as the perfect place to stash a few Cheetos.
The Parasol Pocket– Your Easter finest isn't complete without an elegant parasol. Be prepared for showers or sunshine – and hunger – with the "Parasol Pocket." 1) Stash bags of Cheetos in the hidden pockets inside the umbrella, 2) look up periodically to say: "hmm suns out," and 3) open the umbrella and enjoy some Cheetos.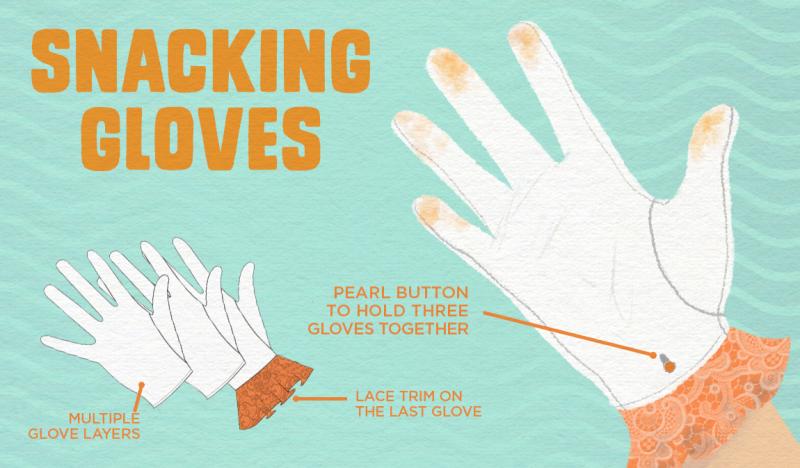 Easter Hiding Hat – Perfectly on trend, the wide-brim flatters your face, and seamlessly hides your Cheetos within the decorative flowers.
Snackspenders – A pair of trend-setting suspenders with hidden pockets for storing Cheetos!
Snack Stasher Dress – Easter dresses aren't complete without Easter bows. The Snack Stasher Dress features an oversized bow the perfect size for you to stash you favorite cheesy snack.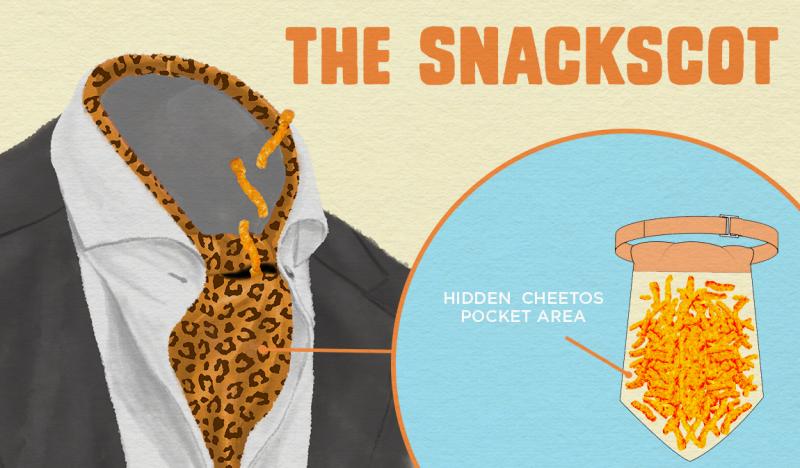 Fashionable fans can enter for a chance to win one of the must-have pieces from the collection on the Cheetos Facebook page: www.Facebook.com/Cheetos.