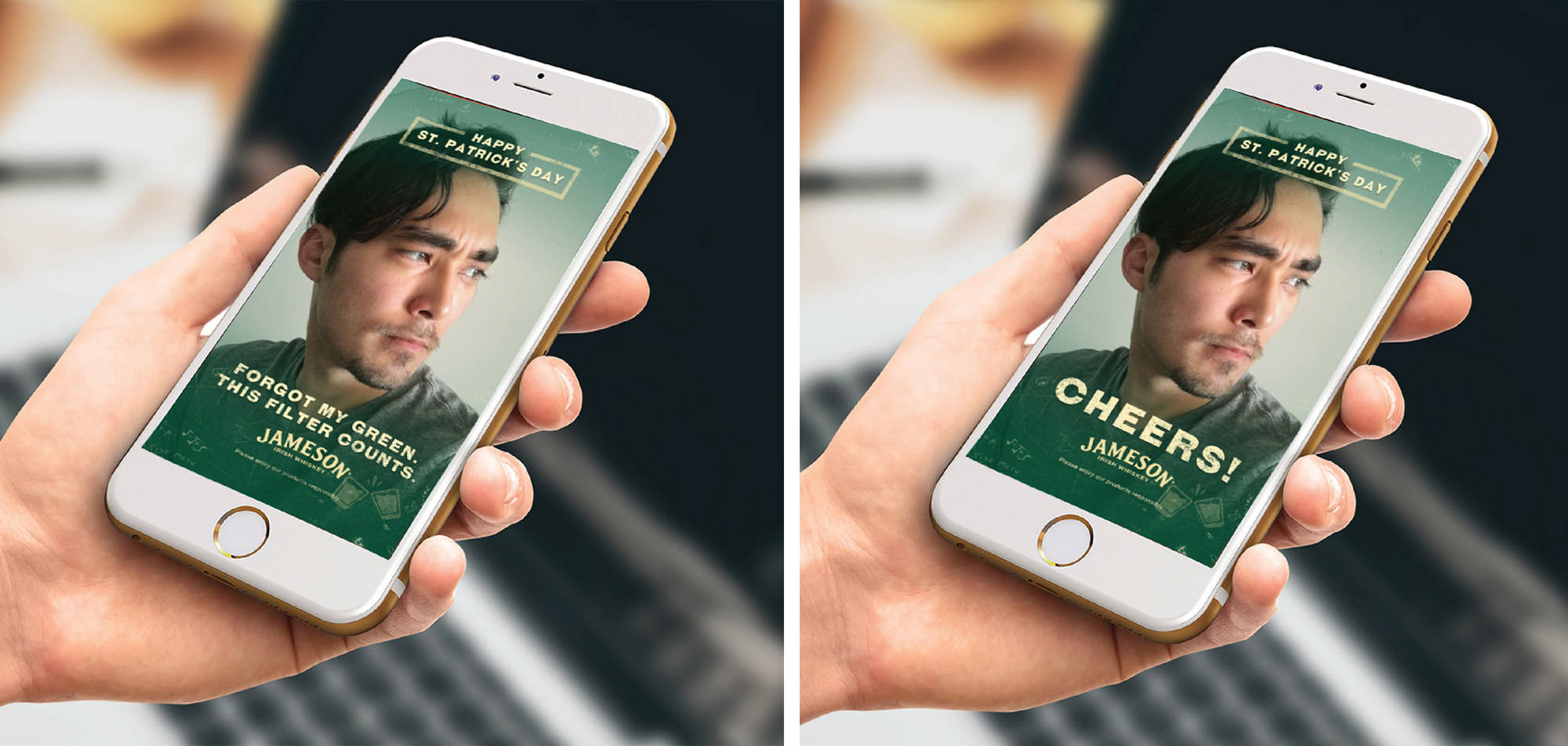 If you tend to "forget your green" on St. Patrick's Day, Jameson Irish Whiskey has you covered by releasing two celebratory Snapchat filters nation-wide on March 17th. The geofilters are age-gated by users' birthdays, which ensures that they are only available for users of legal drinking age. From the beginning of the day until 5:00 PM, the filter will read "Forgot my green, this filter counts", and after 5:00 PM will feature "Cheers!" as the festivities continue into the night.
"We're inspiring Canadians to celebrate the 'Jameson Way'," says Maria Sweeney, Senior Brand Manager of Imported Whiskies, Corby Spirit and Wine. "Which is really any way they want to celebrate, just as long as it involves good friends, some Jameson, and a bit of craic."
'Craic', pronounced krak or crack, is Irish slang for fun and enjoyment. It ties back to Jameson's motto of 'Sine Metu', meaning 'Without Fear'. It represents the mindset that when we fear a bit less, we live a bit more. It's all about being unafraid to invite life and let others in.
For the right amount of craic, enjoy a natural green in your drink with Jameson Soda & Lime:
Ingredients
Method
Fill the glass with ice
Pour over the Jameson
Top up the glass with soda
Stir briefly to mix
Serving suggestion: Tall drinks go best with tall tales. Please enjoy responsibly. Sláinte!