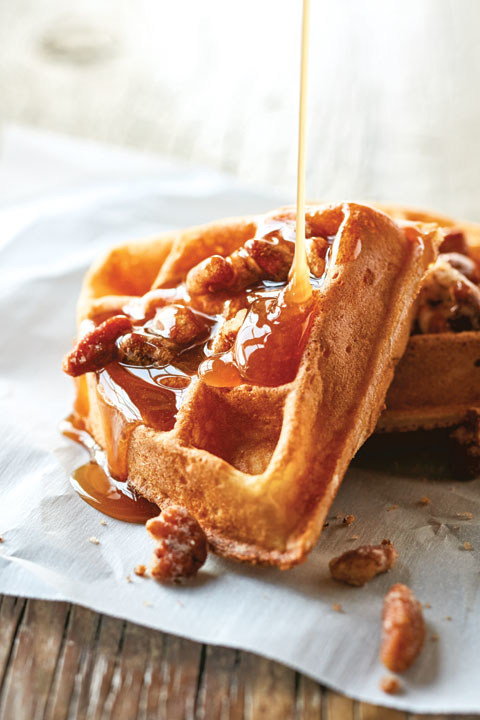 IHOP® is getting sticky this winter with 'Sugar, Spice & Everything Nice,' a trio of offerings that blends craveable ingredients into freshly made signature IHOP dishes like French Toast and waffles. You can get the combo meal with choice of eggs, bacon, sausage or ham, and more — starting Monday, February 13 at participating IHOP restaurants* nationwide.
Just in time for Valentine's Day, the mouth-watering Sugar, Spice & Everything Nice lineup includes:
Sticky Bun Waffle: Two thick Belgian waffle triangles drizzled with sweet maple glaze and topped with honey glazed pecans.
Red Velvet French Toast: One slice of rich, chocolaty, cake-like French Toast topped with cream cheese icing.
Cinnamon Roll French Toast: One warm cinnamon roll dipped in batter and grilled before being topped with cinnamon roll filling and drizzled with cream cheese icing.
For close to 60 years, IHOP has been bringing guests together to enjoy moments with family and friends over made-to-order breakfast foods and more, including world famous Buttermilk Pancakes, served all day, every day. Sugar, Spice & Everything Nice bakery-inspired favorites will be available at IHOP restaurants from February 13 through April 10, 2017.