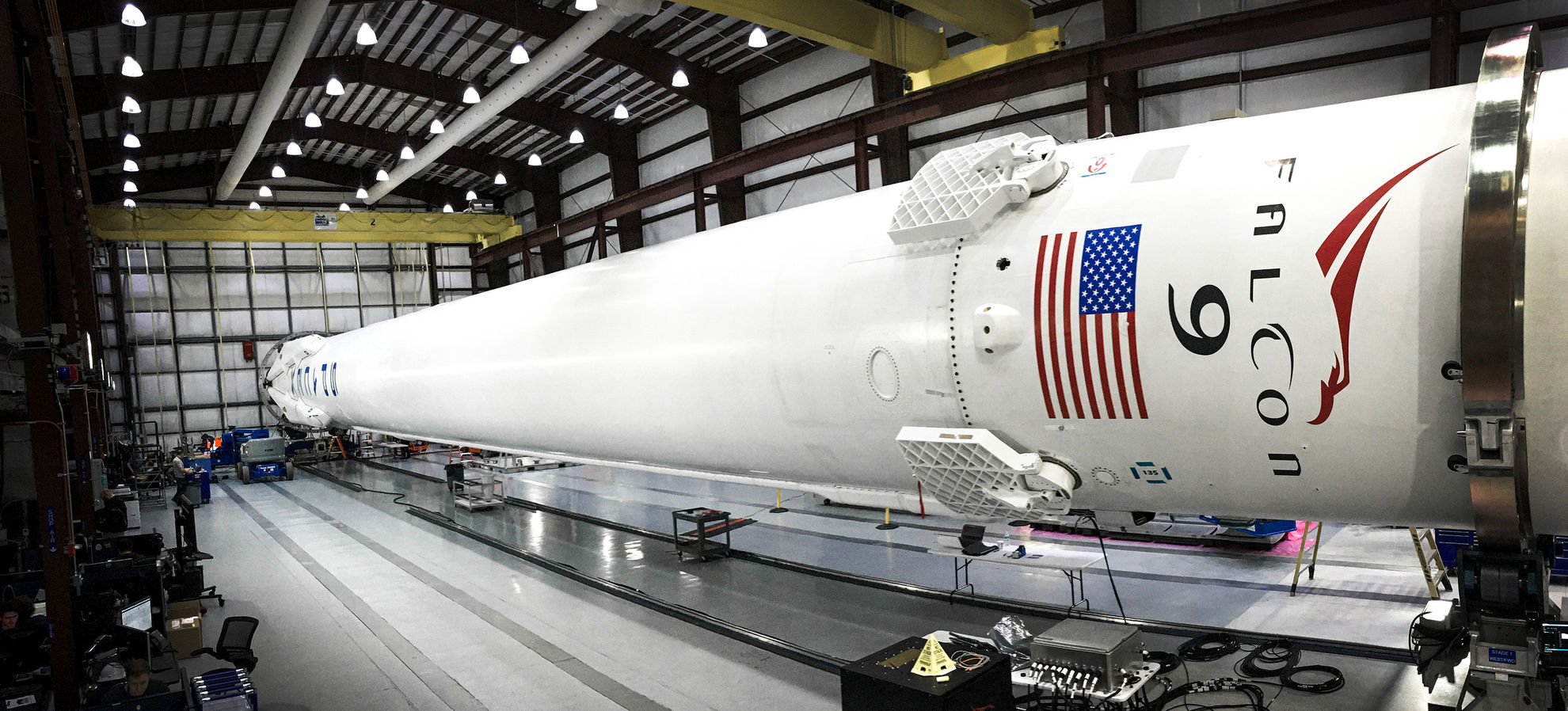 SpaceX has announced plans to send two private citizens beyond the moon late next year, according to CEO Elon Musk in a company statement.
Musk says the two unnamed people have paid a "significant deposit," and pending a series of health and fitness tests, they will be approved for a 2018 trip. The Tesla CEO added that his team "expect[s]" more private missions to follow. Additional information on the flight teams will be released as soon as physical assessments have been confirmed. Crew plans do not include stepping foot on the moon's surface, just an orbit of its celestial body.
The SpaceX Dragon Spacecraft is already slated for a trip to the International Space Station (ISS), per a deal with NASA's Comercial Crew Program. Its innaugural trip will be automated with no people on board, with a subsequent manned-trip following in the second quarter of 2018. SpaceX will lead four trips to the ISS each year, three carrying cargo and one crew-led fleet. The partnership between SpaceX and NASA will lead to decline in government spending while improving flight reliability, according to the statement.
This presents a unique opportunity for humans to return to deep-space missions for the first time in 45 years, with the technological advancements at their disposal to travel further and farther into the solar system. The Space Age is back.
SpaceX says their ulitmate goal is to one day take mankind where it has never ventured before: Mars.
Here is a video of their recently successful CRS-10 landing.