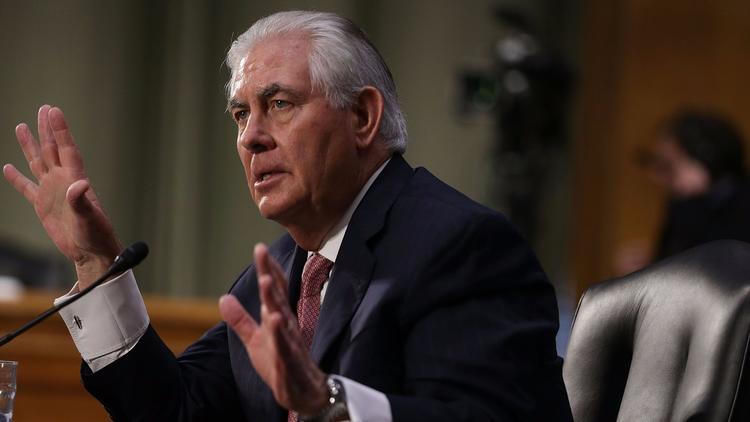 The Senate has approved Rex Tillerson, the former chief executive of Exxon Mobil Corp., to serve as Donald Trump's secretary of State. The nomination was approved by a 56-43 vote cast largely along party lines. Tillerson, 64, takes over a department that has already shown its distrust of Trump's initial foreign policy.
On Tuesday, more than 800 U.S. diplomats and Foreign Service officers gave the State Department a signed memo of dissent after Trump issued an order to bar travel or immigration from seven mostly-Muslim nations. Tillerson came under criticism during his confirmation hearings for refusing to condemn governments with confirmed records of human rights abuses, including Russia, Saudi Arabia and the Philippines.
He also faced harsh questions about whether he would be tough on Russia or would defend efforts to curb climate change, among other challenges. At Exxon, Tillerson opposed the economic sanctions imposed on Russia after President Vladimir Putin annexed Crimea and sent troops to support separatists in Ukraine in 2014.
Tillerson said sanctions hurt U.S. businesses, and Exxon reportedly lost hundreds of millions of dollars because it had to scrap planned oil exploration and refinery projects in Russia. Tillerson had acknowledged a close, friendly relationship with Putin, who bestowed one of the country's highest honors, the Order of Friendship, on the Exxon chief in 2013.
Trump, however, praised Tillerson as a "world-class" business executive who would bring fresh insight and global experience to the job as America's top diplomat.