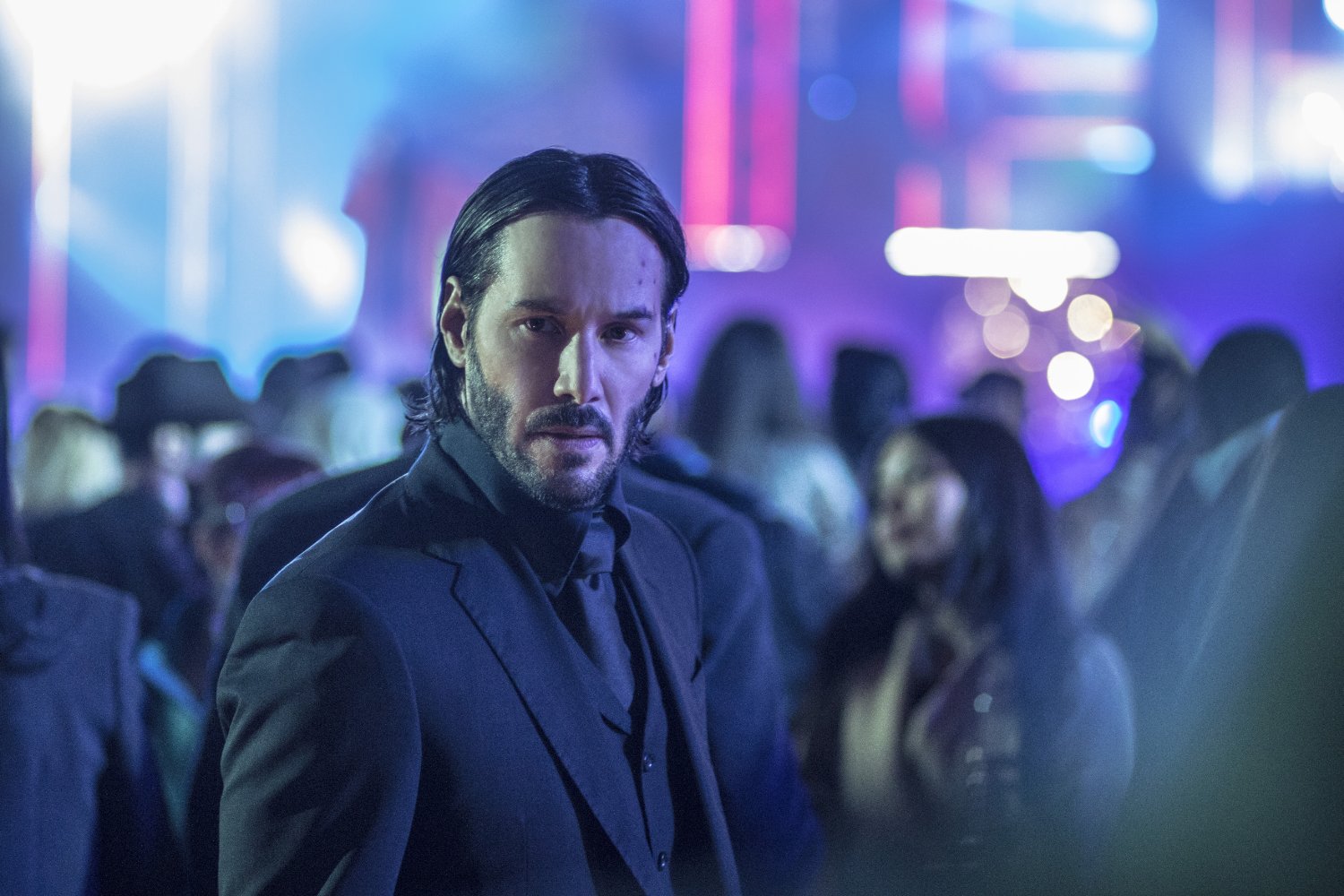 Riding high on the surprise success of the 2014 original, Keanu Reeves returns as the titular hitman for another round of high-octane action heroics in John Wick: Chapter 2, an impossibly entertaining crime thriller featuring return players John Leguizamo, Ian McShane, Lance Reddick (The Wire) and franchise newcomers Common, Ruby Rose (Orange is the New Black) and Laurence Fishburne (The Matrix).
Also returning for the bone-smashing sequel is stuntman-turned-director Chad Stahelski (Reeves' body double in The Matrix trilogy) and screenwriter Derek Kolstad, whose collaboration proves even more jaw-dropping the second time around. Although the script somewhat stumbles in its attempt to add complexity to the franchise's shadowy mythology, the action sequences are of such an extraordinary and relentless nature that they more than suffice for what some may perceive as storyline shortcomings. With a set of gung-ho performances led by the aging but still surprisingly agile Reeves, some intriguing stateside and overseas locales coolly captured by cinematographer Dan Laustsen (Crimson Peak), and a score by Tyler Bates (John Wick, Guardians of the Galaxy) and Joel J. Richard that hits all the right noirish notes, action junkies should pencil in some time for this bang-up sequel.
Picking up where the original left off, Chapter 2 kicks off in New York with legendary hitman John Wick (Reeves) getting revenge on the Russian gangsters who killed his adorable puppy and stole his prized 1969 Mustang. After laying out some bad guys and leading one of the most stunning car chases in recent memory, Wick is soon approached by Italian gangster and secret assassin society member Santino D'Antonio (Riccardo Scamarcio) with a special request: to carry out the execution of his sister, Camorra crime boss Gianna (Claudia Gerini). Despite his reluctance to come out of retirement, Santino presents Wick with the society's ancient gold marker, which requires its recipient to repay past favors, so he heads to Rome to carry out the order.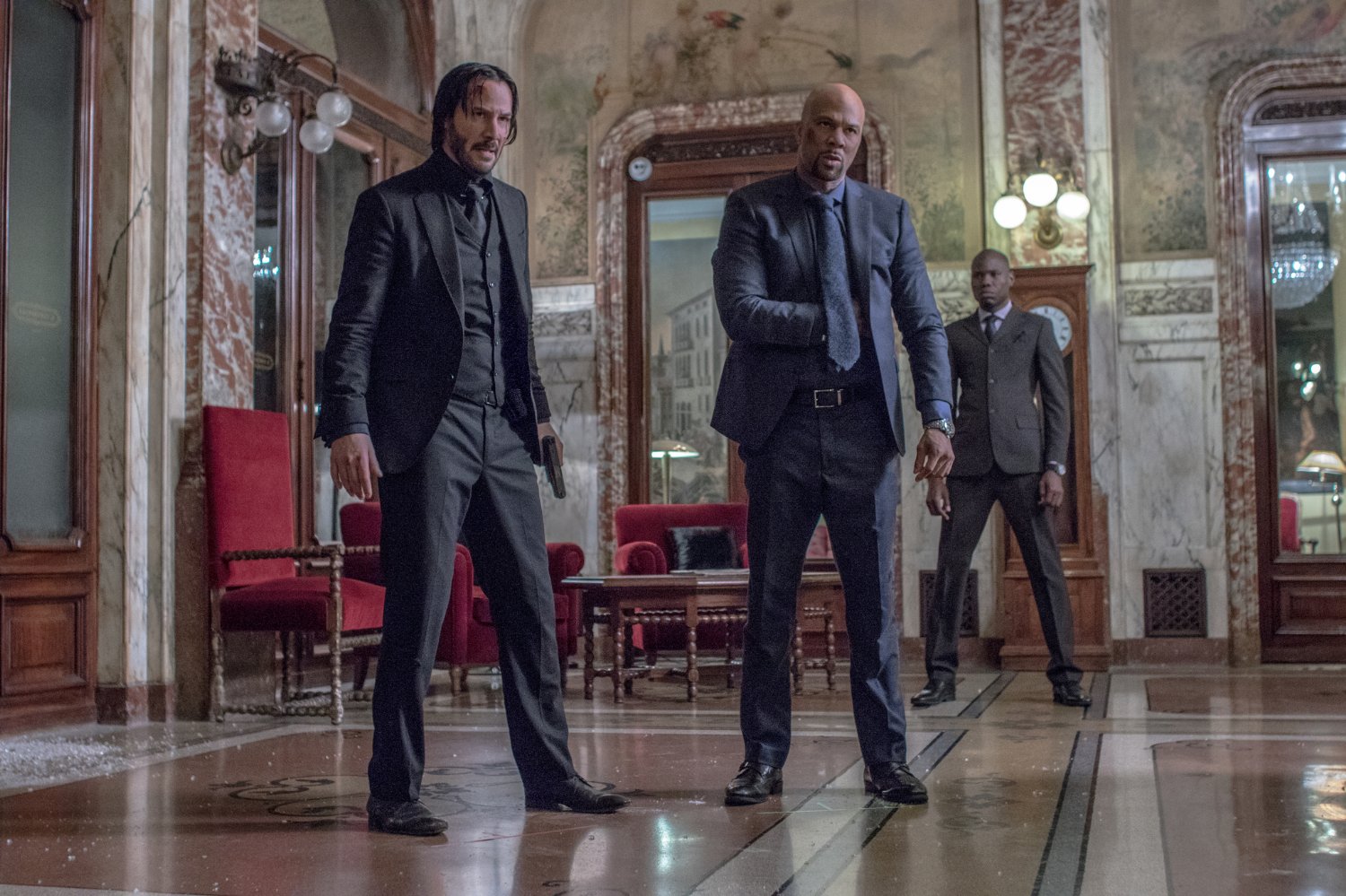 After catching up with The Continental kingpin Winston (McShane), Wick checks into the secret society's headquarters, Il Continentale, where his trusty concierge (Reddick) equips him with all the weaponry necessary to fulfill his mission. Following a spectacular showdown with Gianna's muscle in an ancient underground bathhouse, during which Wick learns of some shady dealings with his contractor, he carries out his bloody business and heads back to the States with Gianna's henchman (Common) and Santino's mute enforcer (Rose) hot on his trail. With the help of the enigmatic Bowery King (Laurence Fishburne), and in defiance of the The Continent's honor code, Wick sets out to finish off Santino before someone can cash in on the seven million dollar bounty on his head.
Although Kolstad adds some arguably unneeded dimensions to the straightforward setup that worked so well the first time around, John Wick: Chapter 2 still delivers the action goods thanks to the superlative direction of Stahelski, who crafts the kind of mind-bogglingly choreographed fight sequences that are sure to leave audiences awestruck. From the car chases and gunplay to the martial arts inspired hand-to-hand combat, Chapter 2 fires on all cylinders in the action department, setting the bar mighty high for future installments. Adding to the overall enjoyment of this bloody follow-up is Laustsen's appealingly gloomy lensing, which perfectly captures the underworld setting and the brutal fight sequences transpiring therein. Kevin Kavanaugh's standout production design also deserves a special nod, most notably the neon-tinged underground bathhouse and Santino's funhouse mirror accentuated lair.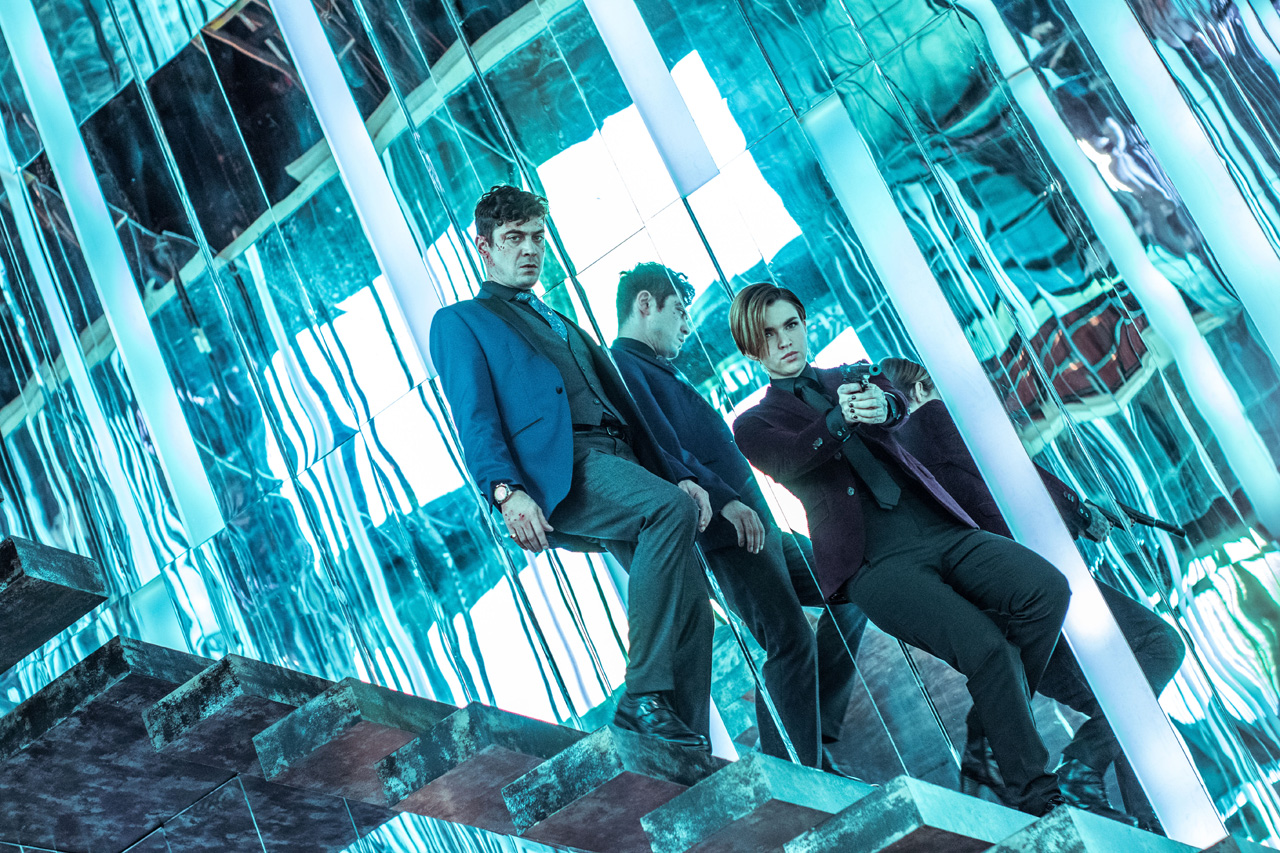 Returning in the title role, Reeves proves once again that his action star status hasn't waned in the least since his career-defining work in The Matrix trilogy. And while the role of John Wick is most notable for the superhuman action heroics it requires, Reeves imbues his assassin character with the right balance of dark humor and world-weariness that the role necessitates. Lending crucial support to Reeves' violent exploits is a well-rounded cast of returnees and newcomers, most notably Fishburne as the Morpheus-esque Bowery King, Scarmarcio as the menacing antagonist Santino, and McShane as Winston, The Continental's formidable leader. Leguizamo also makes a welcome return as Wick's auto mechanic buddy Aurelio, and Peter Stormare makes the most of his Russian gangster cameo in the tone-setting opening sequence.
John Wick: Chapter 2 is a worthy successor to the original that injects some much-needed adrenaline into the February film slate.
Rated R for strong violence throughout, some language and brief nudity.
Running Time: 122 minutes