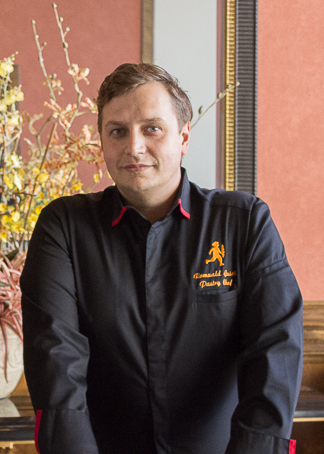 The famous cooking writer Marcella Hazan once said, "Cooking is an art, but you eat it too." However, not every cook or Chef has the ability to sculpt and shape their cuisines into an aesthetically pleasing work of art. It's a unique skill that takes talent and training.
On March 5th, the 28th Annual U.S. Pastry Competition will feature the artistic and culinary talents of some of the top Pastry Chefs in the world. Each Chef will showcase a chocolate creation inspired by the artwork of either Pablo Picasso, Vincent Van Gogh, Marc Chagall or Salvador Dali.
When LATF featured Pitchoun Bakery in Los Angeles, we had the pleasure of meeting the incredibly talented Pastry Chef Romuald Guiot. Along with his assistant French Pastry Cook, Kevin Clemenceau, Chef Guiot will compete for Pastry Chef of the Year at the International Restaurant and Foodservice Show of New York on the 5th.
Warming up for the competition, Romuald and Kevin sculpted two 4-5 feet tall Hollywood Beauty Awards "Holly" statuettes which were featured at the 2017 HBAs. It took them a total of 28-hours, 124 pounds of Valrhona dark chocolate, and edible gold made of cocoa butter.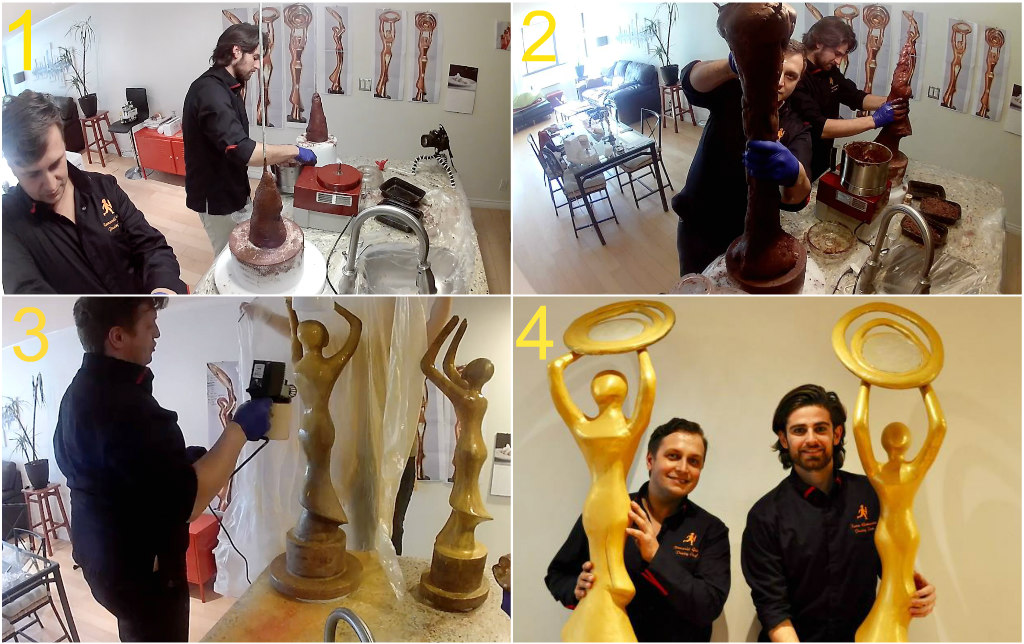 With an extensive and impressive background in pastry making, Chef Guiot, received his bachelor degree in professional nutrition and Patisserie in 1997 after graduating with honors from the prestigious CEPROC, one of the most reputable culinary organizations in the world. Originally from Chalons located in Champagne, France, Romuald came from a family of professional cooks, learning his craft from his father and grandfather. His first distinction came in 1994 when he received the professional qualification of pastry chef, chocolate and ice cream maker.
Noted and admired for his amazing creativity, Romuald was awarded La Pomme d'Or in 2011 before winning many competitions in the years that followed.Offers came from prestigious European establishments for Romuald to lead as their Head Pastry Chef. Among them; Maya Bay Restaurant, La Raison Gourmande, and Marc Veyrat's L'Auberge de L'Eridan. He eventually moved to Thailand, where he discovered the art of Dim Sum. Shortly after returning to France, New York followed. There he became a consultant for the kosher Mirabelle Bakery. Today, Romuald heads up the French Pastry Bakery Pitchoun in Los Angeles.
More recently Romuald formed ID-Eclair with Cristoph Gerard.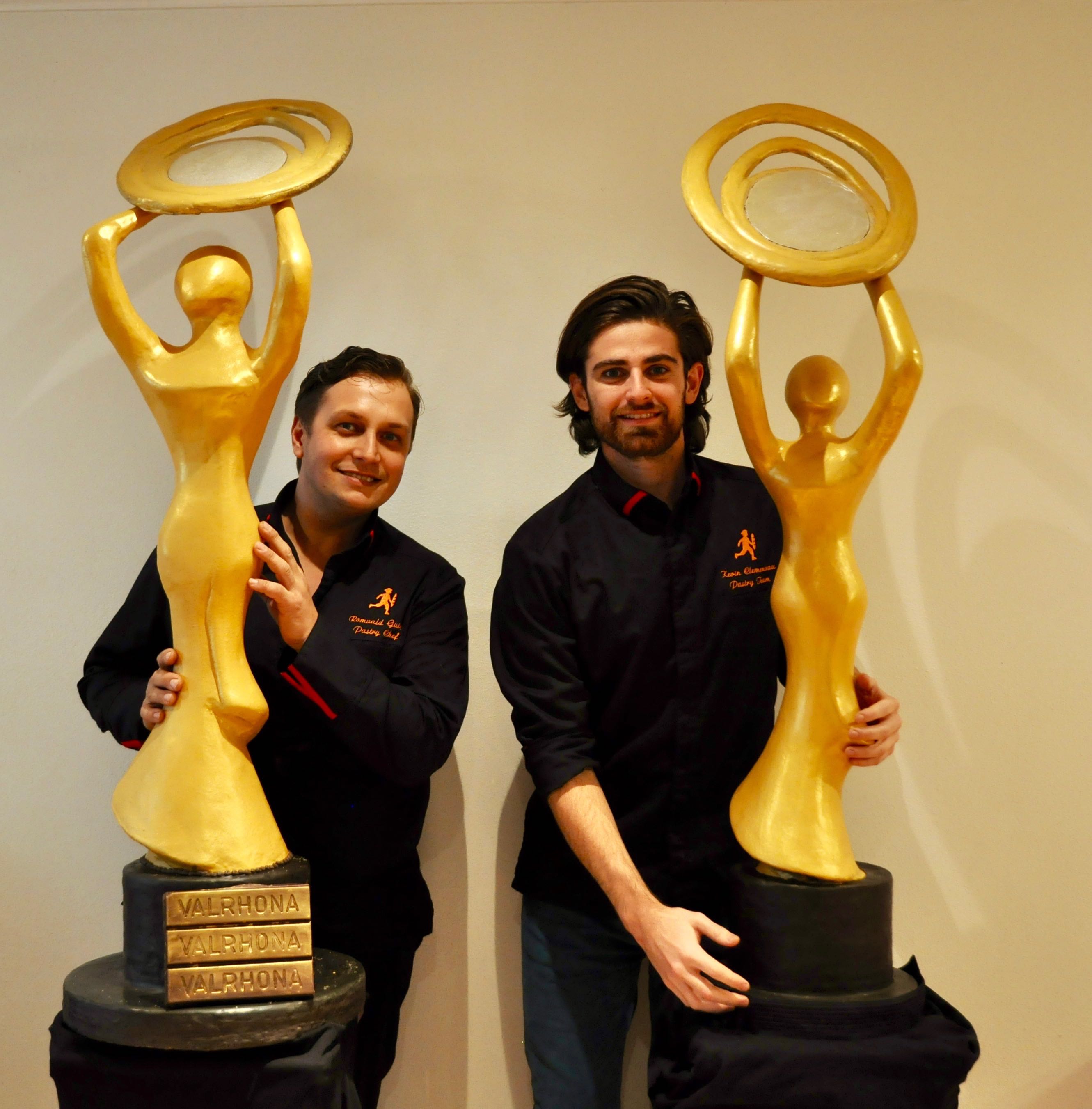 Also from a family of bakers, Kevin is a native from Tours in France. He worked for six years as an apprentice in his father's business learning his craft, before moving to Bordeaux, where he worked for a Pastry master. Before venturing to America, Kevin was asked to join the pastry team of Chef Stephan Tranchet the "Four Seasons Hotel, George V." Kevin assists Romuald at Pitchoun.
So, what are they creating for the Pastry Competition? You'll have to wait and see…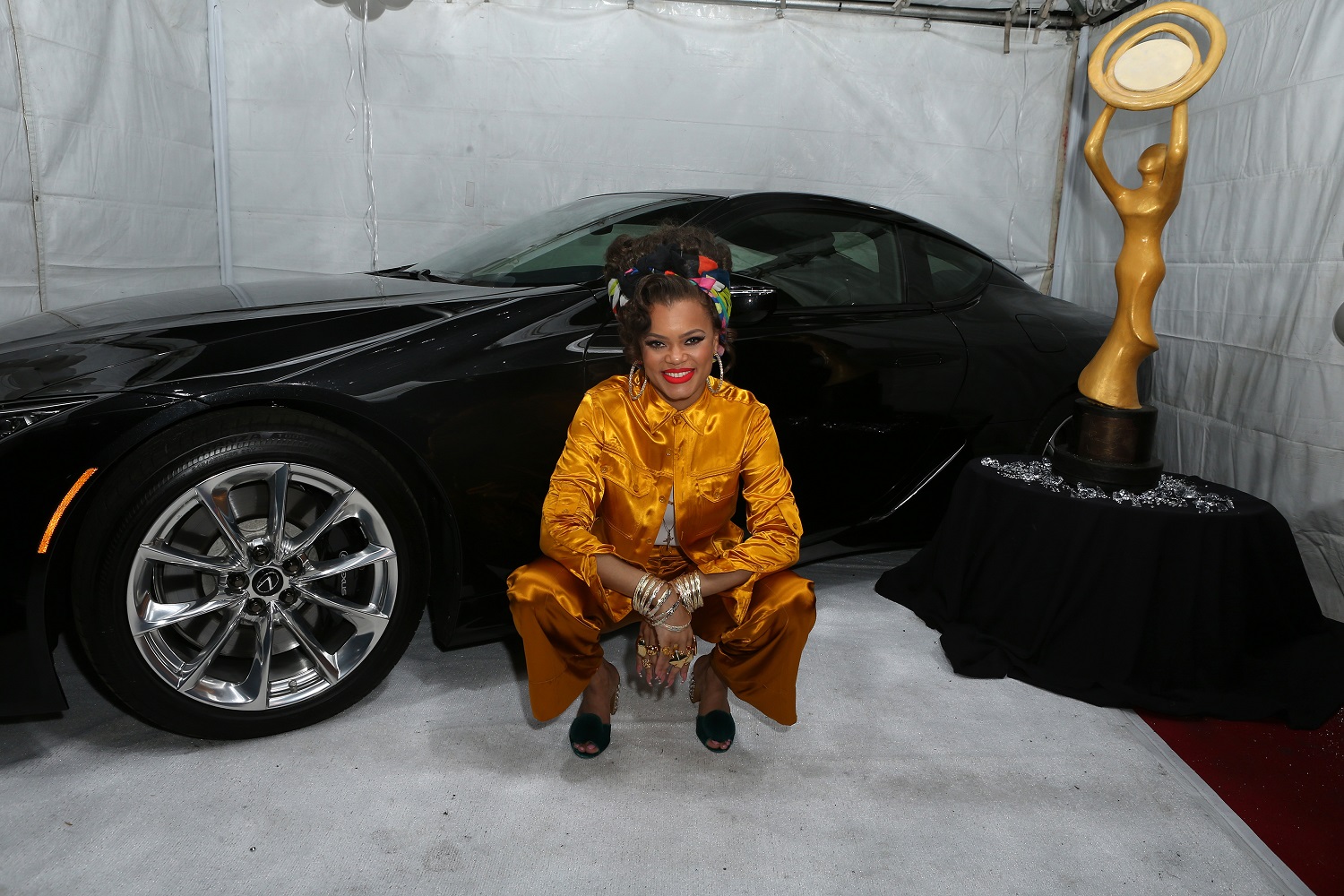 Andra Day with the 2017 Hollywood Beauty Award chocolate statue (Photo by Faye Sadou)
Follow their food adventures on Instagram:
https://www.instagram.com/romuald.guiot/
https://www.instagram.com/kevin.clemenceau/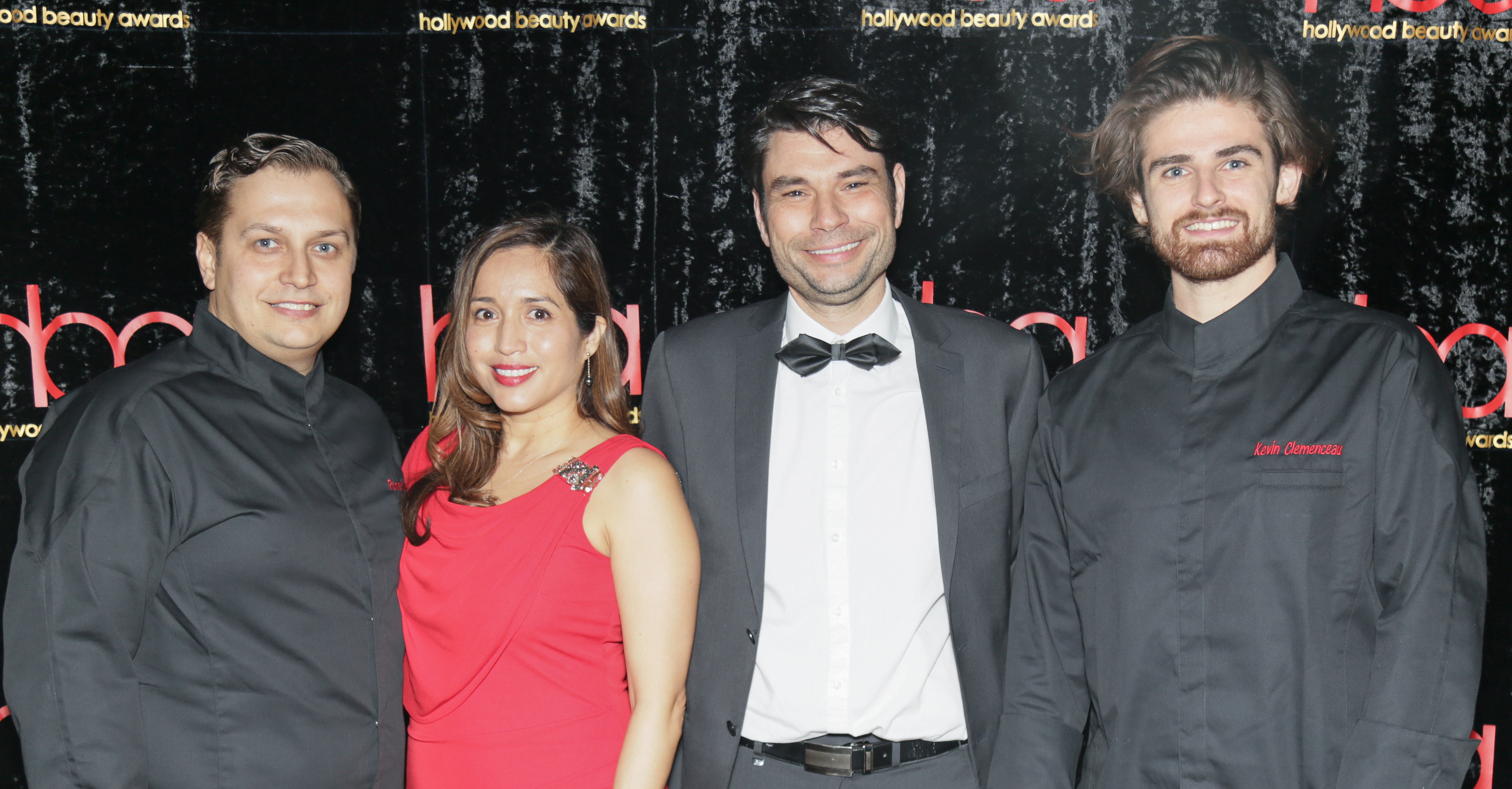 Chef Guiot, his wife Mrs. Guiot, Cristoph Gerard, Kevin Clemenceau at the 2017 Hollywood Beauty Awards (Photo by Emmanuelle Choussy)