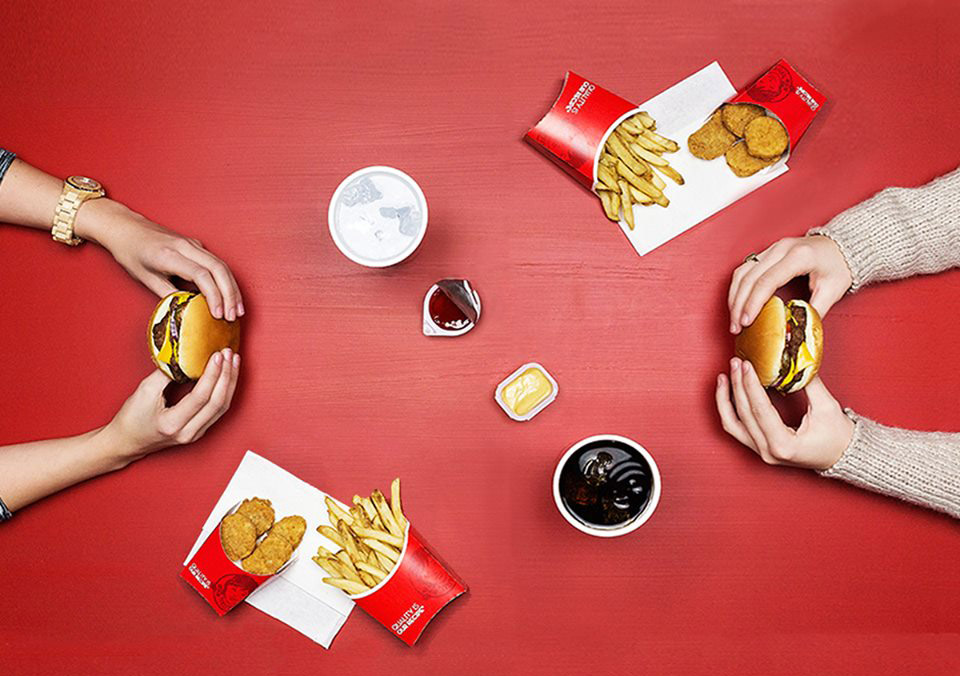 Since the dawn of combo meals, fast food titans have battled to offer the 'best bang for your buck.' Ranging from the 'McPick 2' at McDonalds to the '2 for $10' deal at Burger King, each chain has a unique value option for their claim to the throne, but there can only be one. As the competition heats up, Wendy's may have dealt a knockout blow. Say hello to the Double Stack.
For a limited time, the 1/4 pound hamburger will be available on Wendy's '4 for $4' menu. The Double Stack combines two patties, a slice of american cheese, crinkle cut dill pickles, fresh red onions, ketchup and mustard. Served on a warm bun, this treat is almost a too good to be true proposition.
"A value deal this stacked simply should not exist," said Liz Geraghty, Vice President of Brand Marketing at Wendy's.
To cap off the '4 for $4' deal, Wendy's includes its white meat chicken nuggets, fries, and a soda to wash it all down. In addition to the Double Stack, other sandwich options include Jr. Bacon Cheeseburger or the Crispy Chicken BLT.