Growing up in a military family, Shaun Brown's parents weren't exactly jumping for joy when he made the decision to pursue acting.
"My Dad was in the military and my Mom was a doctor so for them, they're very conservative. They would say, 'You're going to be a heart surgeon; look at those heart surgeon fingers,'" Shaun told me.
After performing in a school production of "West Side Story" and seeing "Hairspray" on Broadway, he said to his parents, "This is what I want to do." Despite their opposition, Shaun stuck to his aspirations and, years later, the family is all-in.
Immersed in the acting game, Shaun has one of those faces that make you say, "Hey, I know that guy!" From "True Blood" to "Newsroom" and "Grimm," Shaun has been in your living room at one point or another. Now you can find him acting alongside Joel McHale on CBS' hilarious new comedy, "The Great Indoors," portraying Mason, your sterotypical millennial. The show follows a reporter for an outdoor magazine who must adapt to the times when he becomes the desk-bound boss to a group of millennials in the digital department of the publication. Although the show is your typical sitcom format, the story is a great commentary on pop culture and our dependency on social media.
In addition to "The Great Indoors," Shaun can be seen on the big screen this March in "Wilson" opposite Woody Harrelson and in the independent feature, "Heart, Baby."
Shaun dropped by our LATF offices…
"The Great Indoors" seems to be the perfect sitcom for your personality. Tell me about the process of booking the show.
You audition, then you test, then you test again and you hope everyone signs off on you. I had tested for 10 pilots in the past 2 1/2 years and I thought, "OK I'm just going to be that guy who tests for everything." The casting director brought me in for "The Great Indoors" pilot and it was by the same creators who I tested for last year. I was up for two other shows and they actually fell through! It's so corny but it was such a divine lottery situation where I just lucked out.
You must have a lot of fun on set. How is it working with Joel McHale?
Joel is the sweetest douche bag you'll ever meet. (laughs) I tell him! He's one of those guys who teases and is dry and sarcastic but it's because he cares. He's very much a collaborative, hard-working guy. When you feel like you want to complain you look at Joel and think, well he's the #1 on the call sheet and he doesn't complain, I can't complain! He wants it to be the best show it can be. It creates a really fun work environment.
I imagine you improvise a lot as a cast. How much of it makes it into the final episodes?
It's so funny how much improv does make it in. Some of the darker, more sarcastic and even sexual stuff makes the show. Watching one of the episodes, my girlfriend's niece asked "What does masturbate mean?" No one answered her; they just looked at her like "uhhh." (laughs). We get to improv and tell the writers, "Hey, what do you think of this?" And they're really open to hearing what you have to say, which makes the show – I think – more truthful and honest.
Even though it's a sitcom, the show really addresses the issues in our society and social media. Was that something you noticed when you read the pilot?
In my mind, I would always want to be something that's a part of a bigger conversation. Not to do something just to do it; whether it be social issues or political. For this show, the millennials are painted in a certain light; being very dependent and sensitive. I hoped it would bring up a conversation where people could ask, "How are we moving as a society? Are we too dependent on social media?" "Are we as inclusive as we say we are; as far as diversity and glass ceilings with women and people of color?" That's the hippie me of wanting to be a part of the greater good. I feel like that is what we're doing and also having fun at the same time. But we are holding up that mirror to society saying, "OK, this is where we're at right now."
How are your social media skills?!
I try to be good at it. I'll go to my cast mates and be like, "Is this a good picture? Should I post this?" (laughs) As an actor, it's a double-edged sword. I understand its place and understand these Instagram, Youtube and Vine stars being cast now because they have millions of followers, so that in itself have some sort of a guaranteed viewership. For me, it's a different playing field. I stand behind that old-school idea of getting that theatrical background. Train, train, train and then you'll work. Now it's so many more things than I anticipated.
I haven't met anyone that's not who they are on Instagram. With myself, I think "God, I'm so goofy! I need to be cooler!" Like Michael B. Jordan, what does he post? I try, but I can't do it. I smile so big and my tongue's out! That's not cool, man. (laughs)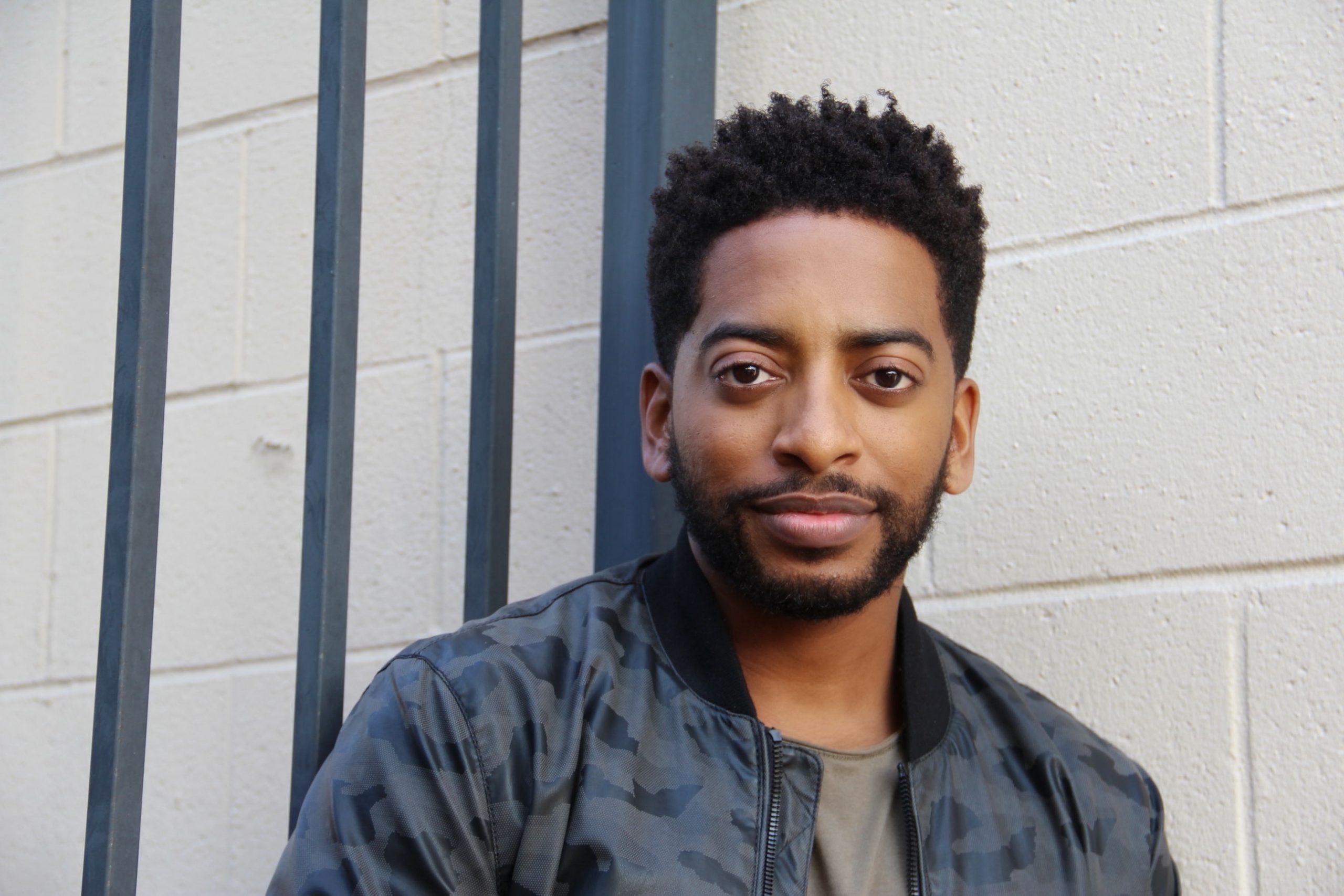 Aside from the show, we're going to see you in the film "Heart, Baby." Tell me about that.
It came to a point where I had done a lot of Nickelodeon and Disney. But I was growing up. This was before "The Great Indoors," and I had done some other great projects like "Grimm," "Newsroom" and "True Blood." But I was going back to hearing 'You have this young energy about you.' So, this "Heart, Baby" script came along, which is based on a true story about this prison boxer in 1984 in Tennessee who had a chance to be in the Olympics and he turned it down. I play his childhood friend who's described as a Southern boy with big eyes and an even bigger heart! The script was a cool character piece. I got to play someone that really existed, who's still in prison, so I didn't actually get to talk to him, which I wanted to do. And with the arc of the character in the story- you see him go from this boyish man-child to a full blown man because something really traumatic happens. He's like, "enough of this crap" and takes charge. It deals with issues of race, homosexuality, friendship that I don't think has been told much within the black community. It was a lot more dimensional than a lot of things I've seen that have commercial success.
And you filmed in an actual prison?
I spent 5 weeks in a prison (laughs) which was maddening. 2 weeks into shooting the film I noticed a lot of black spots on the ceiling and found out it was mold. They told me the wing was shut down because it wasn't fit for the prisoners anymore. I also noticed writing scratched into the ceiling that said things like "I'm in hell, get me out." The toilets were filled, nasty and hadn't been flushed in years. There's not a lot of character work you have to do in an environment like that. The heaviness of it sinks in.
We will also see you in "Wilson" with Woody Harrelson.
"Wilson" just got into Sundance, so hopefully it'll do really well! The film stars Woody Harrelson and is the story based off the graphic novel Wilson by Daniel Clowes about this unlikable, loner man who's trying to find his ex-wife and reconnect with his daughter he hasn't seen in a long time. It's a dark comedy where hilarity ensues because he's such a jerk and no one can connect with this guy. I have a small cameo at the beginning, which shows how much of an out-of-touch, socially unaware character Woody plays.
What was your experience working with Woody?
It felt like a masterclass in acting. The director would let Woody do whatever he wanted and I had to react. That's when I learned that you can bring more of yourself to the characters than you think. The fantasy of acting is calling the roles "characters," but the more truthful, the more people connect, the more people will empathize. I started to bring that into my auditions and to my roles like in "Great Indoors." There's no character. It's just me being Shaun.
You also aspire to write, direct and create your own projects in Film and TV, right?
My dream is to make stories that put people of color and women into strong, positive leading roles to change the representation. I feel a lot of the time it's misrepresented, but I will say now it is starting to shift as you can see in movies like Moonlight and everything Ryan Coogler does; they're breaking away from the two-dimensional characters that were portrayed in media. I want to change things up too. Why not have really great stories with Latinos or blacks at the forefront?
Like Viola Davis said recently in an interview: so often the great roles for us are stories already told, like biopics. And in romantic comedies [black characters] are slap-stick and two-dimensional, if even that. Media has a huge impact on society and I think the perception of women and people of color is definitely influenced by what people are taking in all the time. My hope is to get into that conversation and change it up a bit.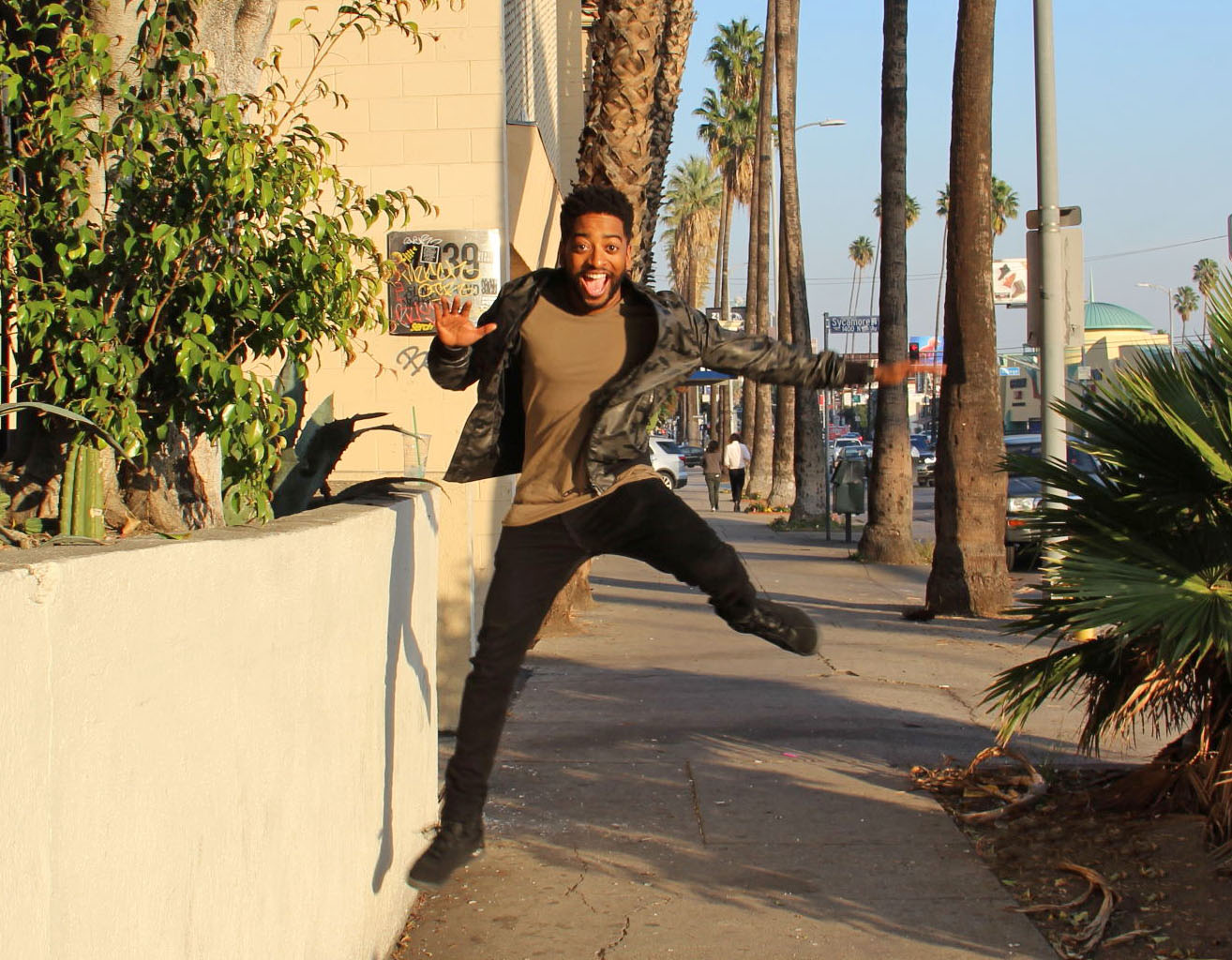 On a philanthropic note, you're a dedicated supporter of the Shanele Jasmine Brown Memorial Scholarship, which was established in his sister's name. Tell me about that.
My sister suddenly and tragically passed away in a car accident in '95, so my mother wanted to make something good come out of tragedy. Every year since her passing, she's put a scholarship together for kids to go to college. It's a gift that keeps on giving. It's grown every year and has been amazing to have a hand in a child's life and bless them with an opportunity.
Fun fact time. You're also a hip-hop dancer?!
My career before acting was hip-hop dancer. I did music videos and choreographed. I had a hip-hop dance crew. It's funny because on the show they're starting to pick up on it. So now when the script says "dance," they're like "go to town!"
What advice do you have for actors moving to Los Angeles to follow their dream?
Become a master of your craft. It's really difficult to deny someone their excellence. And, in turn, when that happens, not every role is for everyone. The perfect one will find its way to you. I tested for 10 pilots and I wasn't right for every single one even though I wanted them all. There was somebody else that fit the role. But I kept showing up and doing great work, which led me to other roles I could fit. Also, work on being the best person you can be because when you're shooting long hours people will quickly decide if you're somebody they want to work with. So be the best master of your craft and best person as you can be and it will work out
"The Great Indoors" airs Thursday nights on CBS!