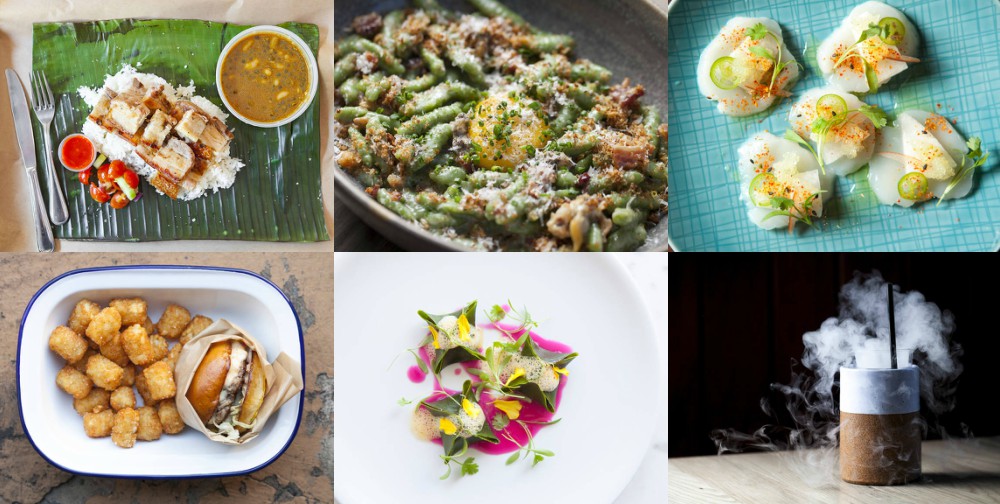 The ultimate selection of the finest food and drinks served in Los Angeles has been revealed in the highly anticipated Time Out Los Angeles 100 Best Dishes and Drinks of 2016 list. Time Out is the trusted global brand for inspiring and enabling people to make the most of their city.
The list of the 100 best dishes and drinks was compiled throughout the year as the Time Out L.A. editors ate and drank their way through restaurants and bars across the city. With dozens of high-profile restaurant and bar openings this year, the Los Angeles eating and drinking scene just keeps getting better and better. Time Out's 100 Best Dishes and Drinks this year are a mix of impressive recently opened restaurants and Los Angeles institutes. Whether you want a stunning, tasty dessert dish at Los Angeles's most exciting new fine dining spot or a late-night snack, L.A. restaurants delivered that and more this year.
From breakfast and brunch, small plates, burgers and sandwiches, to delicious cocktails, the list spans across a variety of options to excite almost anyone's palate! Some of the highlights Los Angeles served up this year are kimchi latkes, uni spaghetti, potachos and gelato pie.
Kate Wertheimer, Editor at Time Out Los Angeles, says: "We're so excited to unveil our 100 best dishes and drinks of 2016. At Time Out we're dedicated to discovering the best parts of a city and championing the local chefs, bartenders and businesses that go above and beyond to make our city unique—and delicious! For the past three years, our readers have used this list as a cheat sheet for exploring new neighborhoods and trying new food and drink across Los Angeles, and we couldn't be prouder of this year's efforts and that we inspire Angelenos to try new spots throughout the city."
For the full list of Time Out's 100 best dishes and drinks in Los Angeles visit: https://www.timeout.com/los-angeles/restaurants/the-100-best-dishes-and-drinks-in-l-a-2016