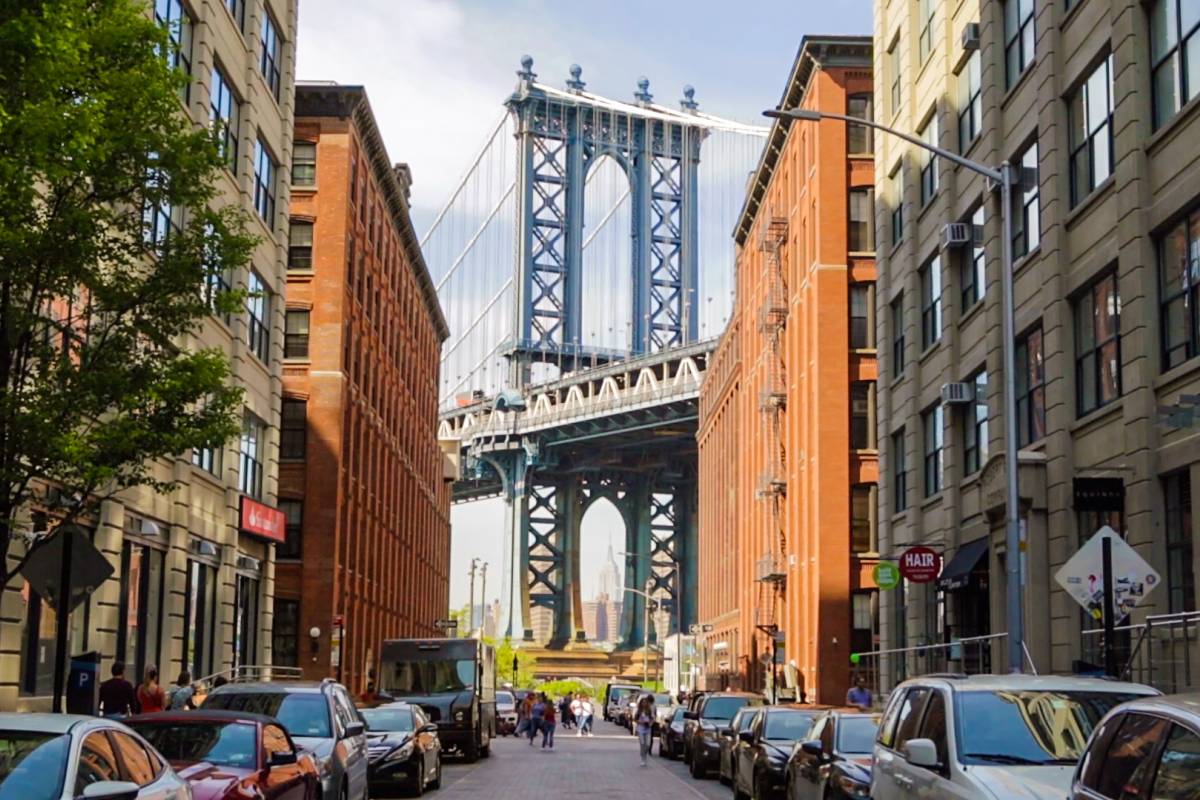 It's no surprise that real estate in the Big Apple is extremely expensive. For many, most of their income goes to their rent. But according to Street Easy, the Manhattan sales market will hit the reset button in 2017, with price growth slowing throughout the borough after months of declines in the luxury segment.
Brooklyn and Queens' sales markets will see slower paces of growth as well, with the Bronx projected to see sales prices decline in 2017.
As the sales market slows and rents continue to rise, more New Yorkers will become homeowners in the coming year. Transportation shake-ups are anticipated around the city, including the temporary closure of the L-train and the long-awaited opening of the Second Avenue subway. These changes will transform neighborhoods' public transportation availability, playing an integral role in renters' and buyers' moving decisions over the next year.
According to the StreetEasy Hot Market Index, Kingsbridge in the Bronx will be the hottest neighborhood of 2017, but Brooklyn neighborhoods dominate the rest of the listii.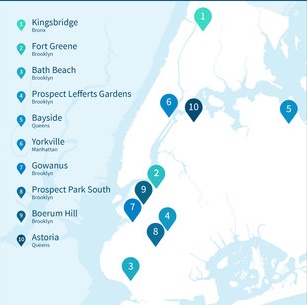 StreetEasy's 2017 Predictions
Manhattan sales market will recalibrate. Manhattan's median resale price will have the slowest growth of all boroughs as oversupply in the luxury tier weighs down the market. The Bronx will be the only borough where resale prices will decline, falling 1.4 percent over the next 12 months.
Little relief for NYC renters. Median rents are expected to rise across all boroughs and continue to outpace income growth in the coming year. Shrinking tipping points – the number of years it takes for buying to make more financial sense than renting – and rising rents will drive prospective buyers to evaluate homeownership.
Transportation – or the lack thereof – will transform neighborhoods. Neighborhoods where transit options are being added – like Yorkville and Hudson Yards – and neighborhoods where transit is temporarily halting – like Williamsburg's L-train – will receive an influx of interest as New Yorkers seek either a more convenient commute or a bargain.
Bronx's Kingsbridge tops StreetEasy's 2017 hottest neighborhoods list. According to the StreetEasy Hot Market Index, which ranks the city's neighborhoods using a series of key performance indicators, Kingsbridge came out on top. Brooklyn neighborhoods dominated the list, occupying six out of the 10 spots.
StreetEasy predicts 2017's hottest neighborhoods will be:
| | | |
| --- | --- | --- |
| Ranking | Neighborhood | Borough |
| 1 | Kingsbridge | Bronx |
| 2 | Fort Greene | Brooklyn |
| 3 | Bath Beach | Brooklyn |
| 4 | Prospect Lefferts Gardens | Brooklyn |
| 5 | Bayside | Queens |
| 6 | Yorkville | Manhattan |
| 7 | Gowanus | Brooklyn |
| 8 | Prospect Park South | Brooklyn |
| 9 | Boerum Hill | Brooklyn |
| 10 | Astoria | Queens |
View the full report with additional analysis here: http://streeteasy.com/blog/2017-nyc-housing-predictions