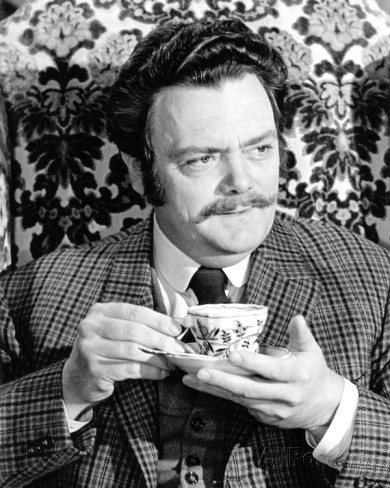 Mustachioed Welsh actor, Bernard Fox was perhaps best known for portraying Dr. Bombay on the hit TV series 'Bewitched.' According to spokesman, Harlan Boll, Fox passed away on Wednesday December 14th in Los Angeles due to heart failure. He was 89 years-old.
Over the years, Fox was seen in many TV series. He also played Col. Crittendon on 'Hogan's Heroes.'
Other TV and film credits include 'A Night To Remember,' 'Titanic,' 'The Mummy,' 'Herbie Goes to Monte Carlo,' 'The Dyke Van Dyke Show', 'McHale's Navy' and 'Columbo.'
Fox is survived by his wife, Jacqueline; daughter Amanda; daughter-in-law Lisa, and two grandchildren.