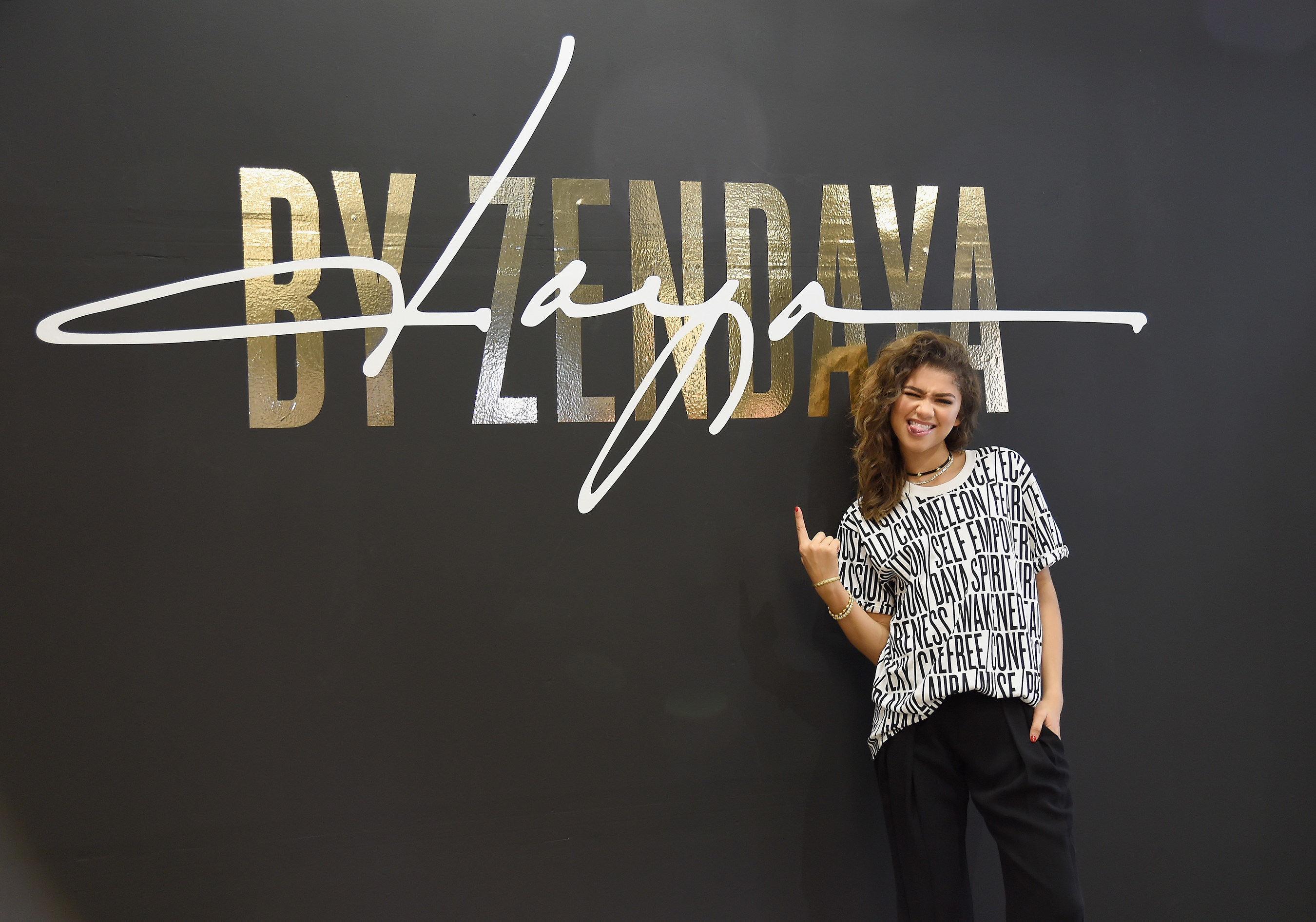 Yes, it does seem that every celebrity has their own book, fragrance or fashion line. Now actress and recording artist Zendaya has officially unveiled Daya by Zendaya.
They're calling it the first ever direct-to-consumer celebrity fashion line with the power of an e-commerce website, www.dayabyzendaya.com. Daya by Zendaya is inspired by Zendaya's own journey and represents all aspects of her life – who she is in front of the cameras and at home.
"Daya by Zendaya is a true reflection of me and my crazy life. One moment I'm Michael Kors' date to the Met Gala…the next moment I'm in joggers, grocery shopping and arguing with my niece about what quinoa is… you'll see it all," said Zendaya.
The women's collection embraces all body types with extended sizing (0-22). In addition to a diverse shoe collection, wardrobe staples such as tank tops, bomber jackets, body suits, dresses, blazers and coats offer consumers the opportunity to dress for virtually every occasion, with prices ranging from $18 to $158.
Zendaya has partnered with IconMod LLC, a fully vertical, digital commerce and media company, to build the cutting edge dayabyzendaya.com platform. This direct-to-consumer platform allows Zendaya to deliver stunning, high quality fashion at accessible prices directly to her fans and fashion consumers. All of this can be accessed via the dayabyzendaya.com website.
You can view the collection by visiting www.DayabyZendaya.com. Zendaya will officially unveil Daya by Zendaya with surprise appearances for fans at three pop up store locations in New York, Chicago and Los Angeles on Saturday, November 5. For pop up details, new releases, updates and more, follow us on Facebook, Instagram and Twitter.