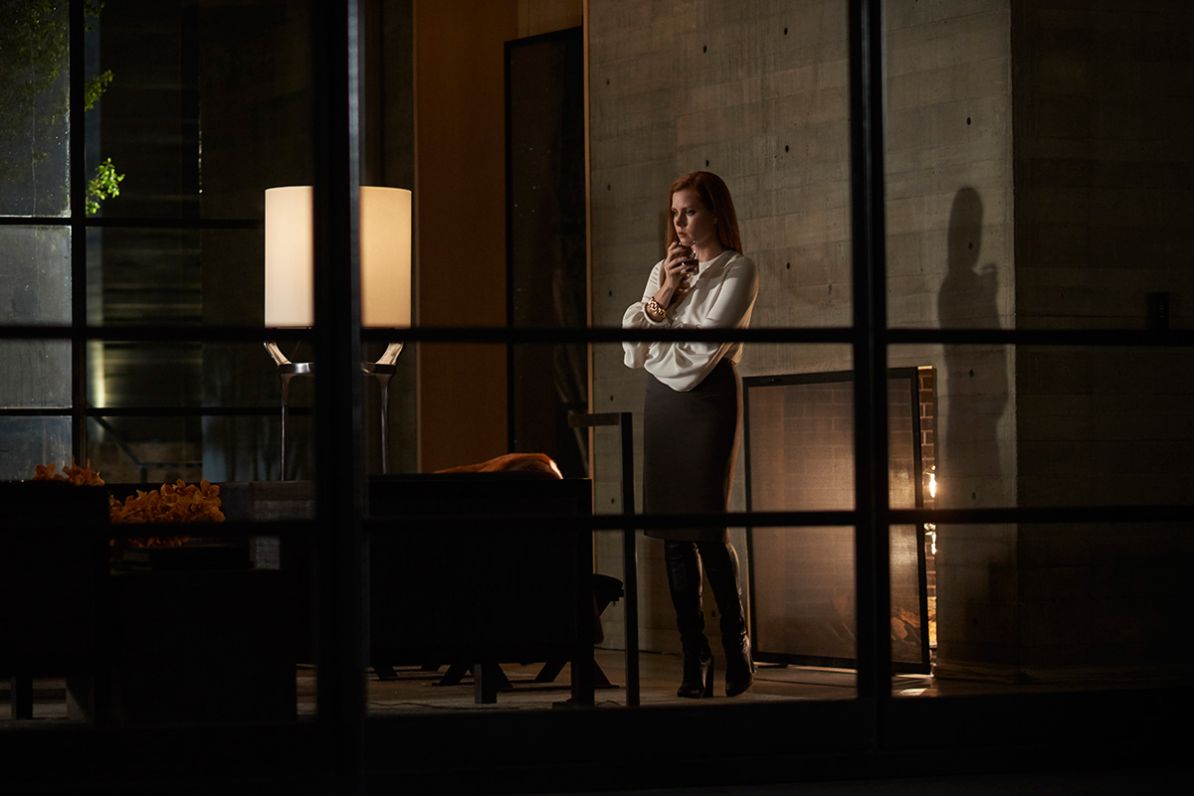 Amy Adams stars as a Los Angeles gallery owner whose battle with insomnia only worsens when she receives a manuscript from her ex-husband that has disturbing parallels with their past relationship in "Nocturnal Animals," a compelling but puzzling thriller costarring Jake Gyllenhaal, Armie Hammer, Michael Shannon and Aaron Taylor-Johnson ("Kick-Ass").
The second feature film written and directed by fashion designer Tom Ford ("A Single Man"), this coolly cryptic adaptation of Austin Wright's 1993 novel "Tony and Susan" is an ambitiously structured story-within-a-story that, while vexing at times, succeeds in drawing audiences into its mysterious allure. Beautifully shot by Seamus McGarvey with the kind of carefully composed imagery one would expect from someone with Ford's designer background, and featuring flawless set and costume design, "Nocturnal Animals" is an artfully crafted and unsettling thriller exploring themes of masculinity, savagery and love, but whose open-endedness will leave many viewers frustrated.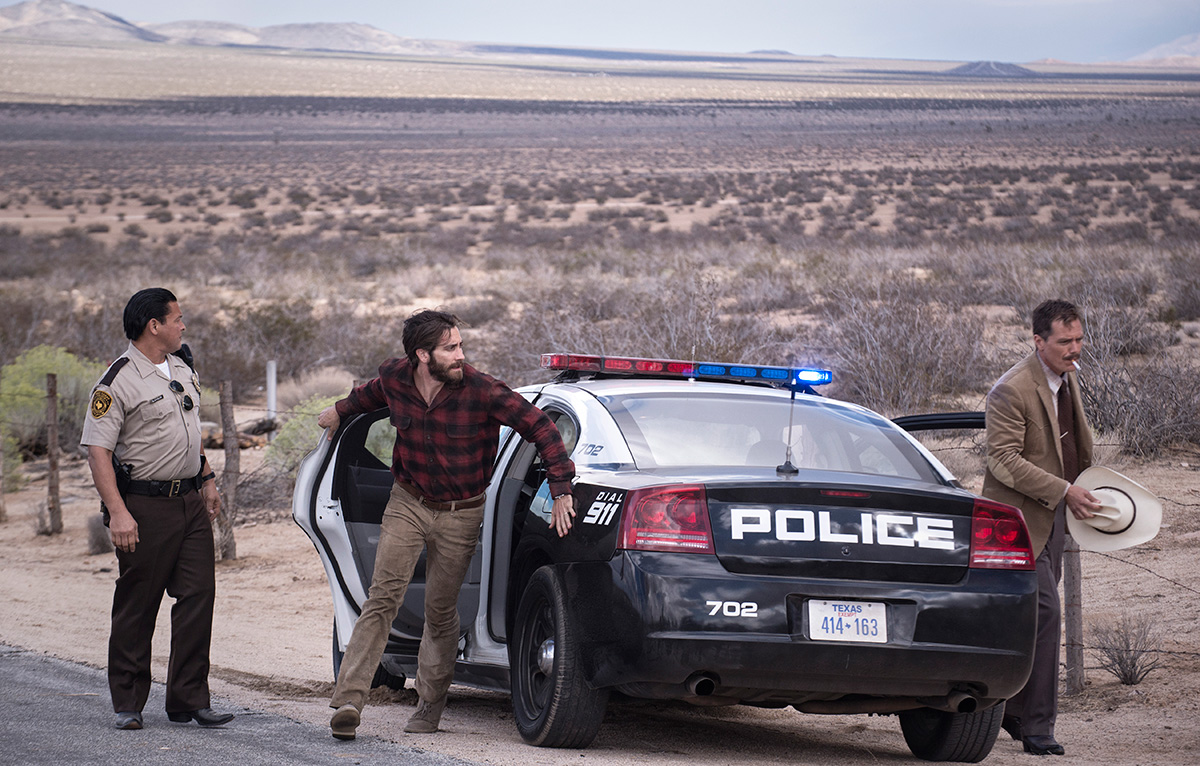 In "Nocturnal Animals," Adams portrays Susan Morrow, a Los Angeles gallery owner whose seemingly privileged life belies her apparent unhappiness. Married to a philandering businessman named Hutton Morrow (Armie Hammer), whose frequent trips to New York in an attempt to keep the gallery afloat, becomes a constant source of friction. Eventually Susan finds an escape from her woes in the form of a manuscript sent by her ex-husband Edward (Jake Gyllenhaal), whom she hasn't spoken with in nearly twenty years.
As Susan begins reading Edward's novel, the action suddenly shifts to the story she's reading, which takes place in West Texas and revolves around a family road trip cut violently short by a car full of rednecks who kidnap the wife and daughter (Isla Fischer and Ellie Bamber) with predictably tragic results. Devastated by the incident and his cowardice in handling it, the husband, whom Susan envisions to be her ex-husband, settles into a nearby motel in the hopes of helping a seasoned local lieutenant (Michael Shannon) identify his tormentors.
As the novel's plot thickens, with the husband and lieutenant pursuing a more unlawful version of justice, Susan becomes deeply troubled by some striking similarities between the book and her marriage with Edward, leading to frequent flashbacks that help put the pieces together.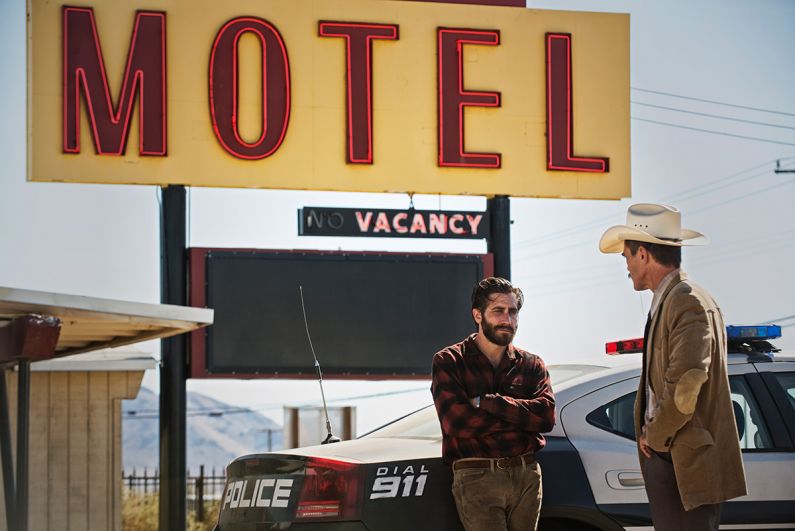 Although Ford's script strives to carefully weave together the intricate narrative threads, the ambitious structure ultimately leaves none of the intersecting storylines feeling fully formed. Susan's recollections of her past relationship with Edward and its subsequent unraveling is superbly acted but the material itself comes across as trite, while Susan's present-day plotline with her dashing but philandering husband feels similarly stale. The scenes that really etch themselves into your memory take place in Susan's head as she visualizes her ex-husband's gruesome Texas tale, but even that unbearably tense section produces unsatisfying results.
Still, Amy Adams commands the screen in a role that, much like last week's stellar sci-fi thriller "Arrival," relies on her well-noted ability to convey complex emotions nonverbally, and Jake Gyllenhaal thrives in the dual-role of Adams' ex-husband and the imagined character in his novel. Aaron Taylor-Johnson adds a dose of terror into the proceedings as the menacing redneck leader of the novel, and Michael Shannon is a scene-stealing pleasure as the rugged lieutenant who won't let a mere cancer diagnosis get in the way of his smoking habit. Laura Linney also makes a stunning cameo as Susan's straight-shooting, materialistic mother in just one scene that concisely relates their contentious dynamic.
Frustrating and fascinating in equal measure, "Nocturnal Animals" will play best to art house audiences.
Rated R for violence, menace, graphic nudity, and language.
Running Time: 116 minutes