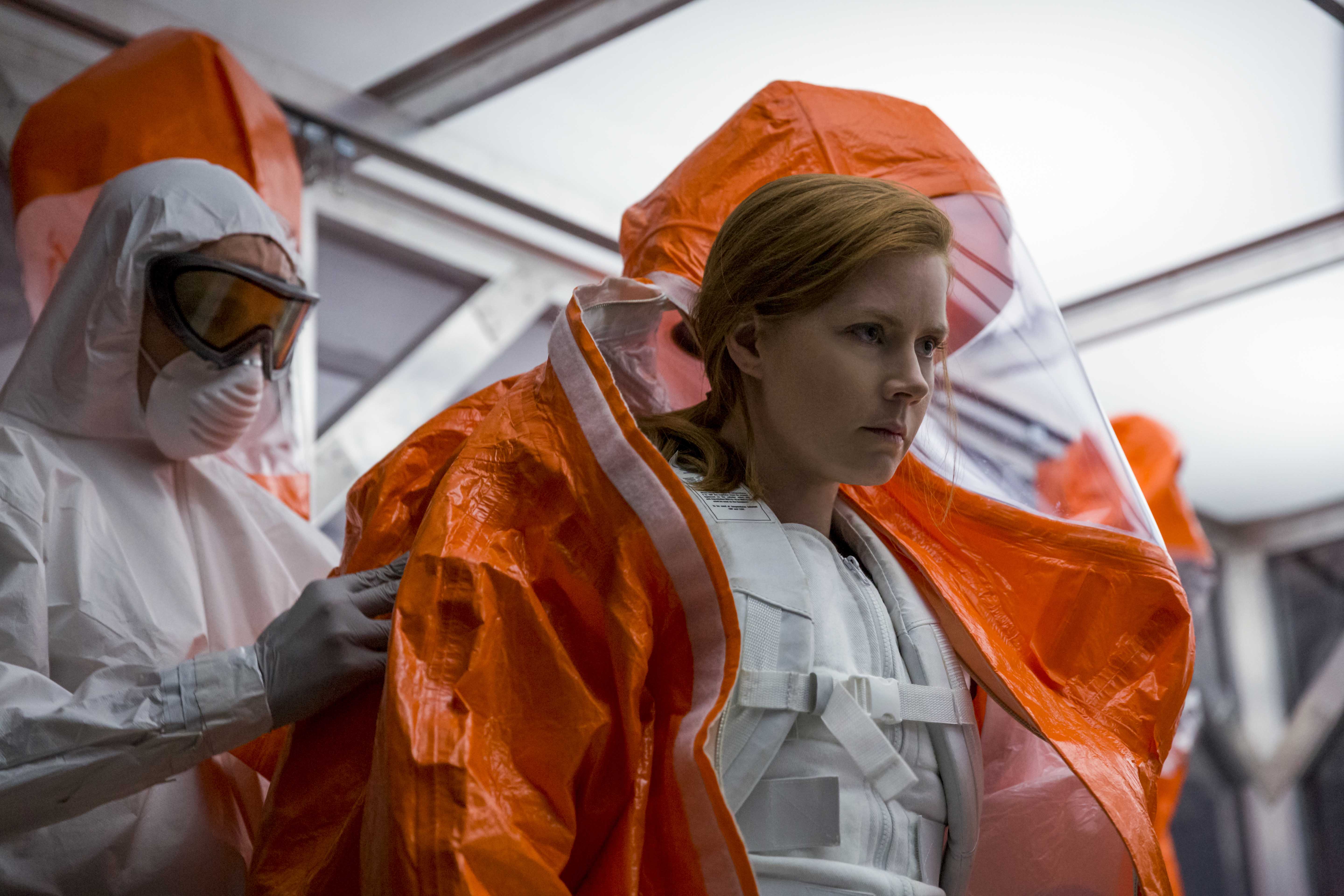 French-Canadian filmmaker, Denis Villeneuve has a signature style with dark dramas that builds with slow and calculated intensity, as seen in his 2013 thriller, "Prisoners" and "Sicario" in 2015. The director remains consistent with his latest release, "Arrival," a beautiful and engaging science fiction film based on Ted Chiang's short story titled "Story of Your Life."
Villeneuve finds a successful mixture in combining Jóhann Jóhannsson's ("Sicario") compelling and haunting score, Bradford Young's ("Selma") stunning cinematography and a sincere and tranquil performance from Amy Adams. Although the film may have its long-drawn-out moments, the leisurely told story is worth the wait for its emotional pay-off.
Amy Adams is Dr. Louise Banks, a linguist and professor who lives a seemingly dull and lonely life. All that changes when enormous alien spacecrafts appear and park themselves at various locations throughout the world. Louise is called upon by the government and Colonel Weber (Forest Whitaker) to help translate and communicate with the alien craft in Montana. Working alongside scientist Dr. Ian Donnelly (Jeremy Renner), together they must race against time and find the answer to the world's big question: "What is their purpose on Earth?" As Louise begins to find common ground with the alien visitors, she makes a miraculous discovery that will change her life forever.
There is no doubt that "Arrival" is a social commentary on our failure to connect peacefully despite our differences. In the current world, it is undeniable that the way in which we communicate is lacking. Social media provides opportunities for a constant open dialogue, yet somehow things still get lost in translation. In the film, this aspect is reflected in the world leaders' refusal to compromise on peace rather than war. Suspense builds throughout as the story unravels its complex layers of the human experience.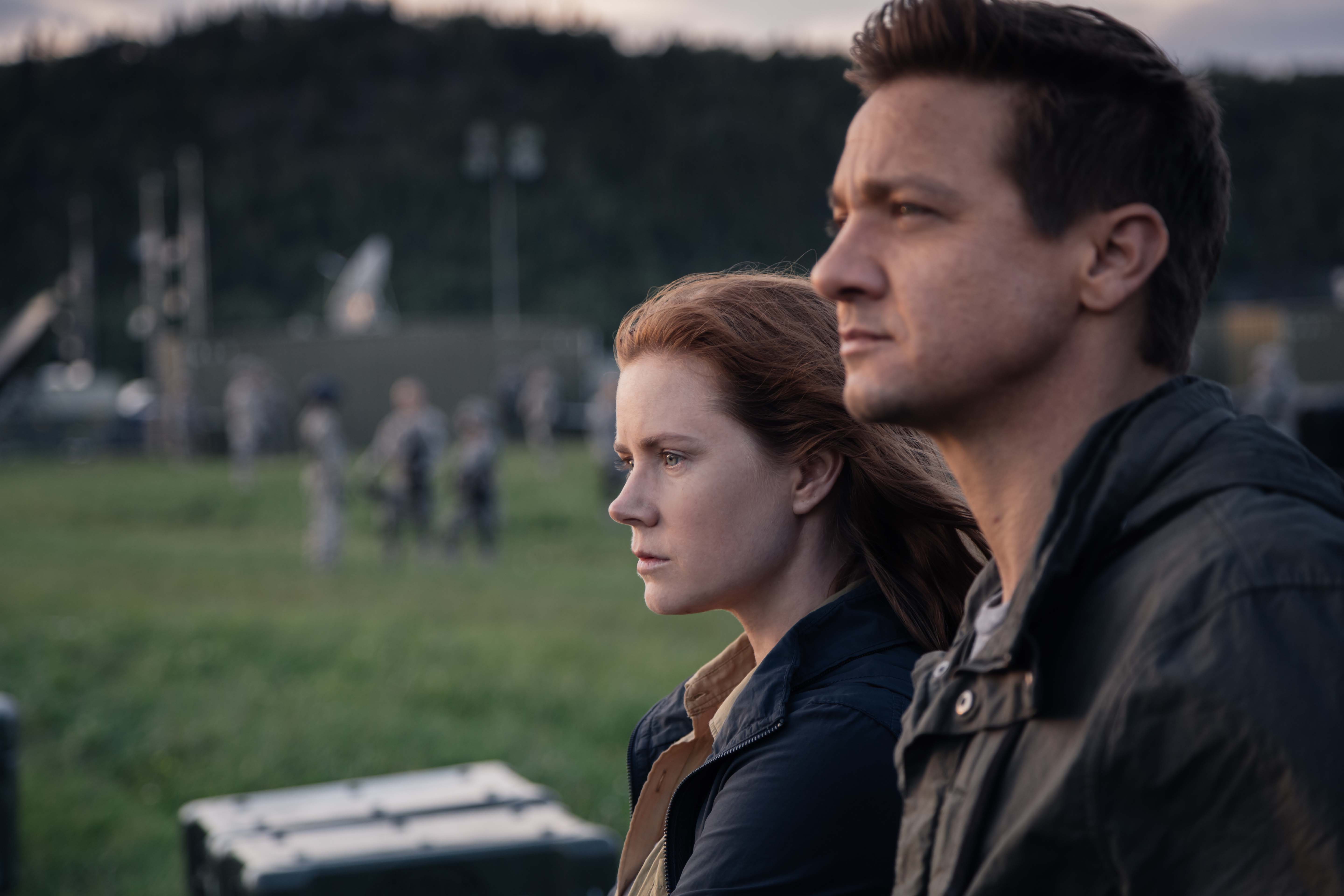 Amy Adams is calm and captivating, portraying a woman who seeks peace amongst chaos. When stripped of her usual girl-next-door character, Adams delivers one of the more profound performances of her career. Unfortunately, when it comes to Adams and Jeremy Renner's chemistry, it's a bit dull. Perhaps this is due to Eric Heisserer's ("Lights Out") screenplay, which is loaded with fragmented dialogue. Conversations between characters are far and few between, but luckily the actors and beautiful imagery fill in the blanks just fine.
Production designer, Patrice Vermette ("Sicario") collaborated with Villeneuve once again to create the world of "Arrival." For the spacecraft, he dreamed up a pebble-shaped ship based on a small planet in the solar system called Eunomia. The aliens themselves are comparable to gigantic octopus-like creatures, meets 'Thing' from "The Addams Family" and not as scary as most movie aliens.
Although the "Arrival" trailer may lead you to expect a typical alien invasion film, Villeneuve's storytelling flips the script. While it runs about fifteen minutes too long, the story twists in a way that is sure to leave you filled with emotion.
By Pamela Price
Running Time: 116 minutes
Rated PG-13 for brief strong language.