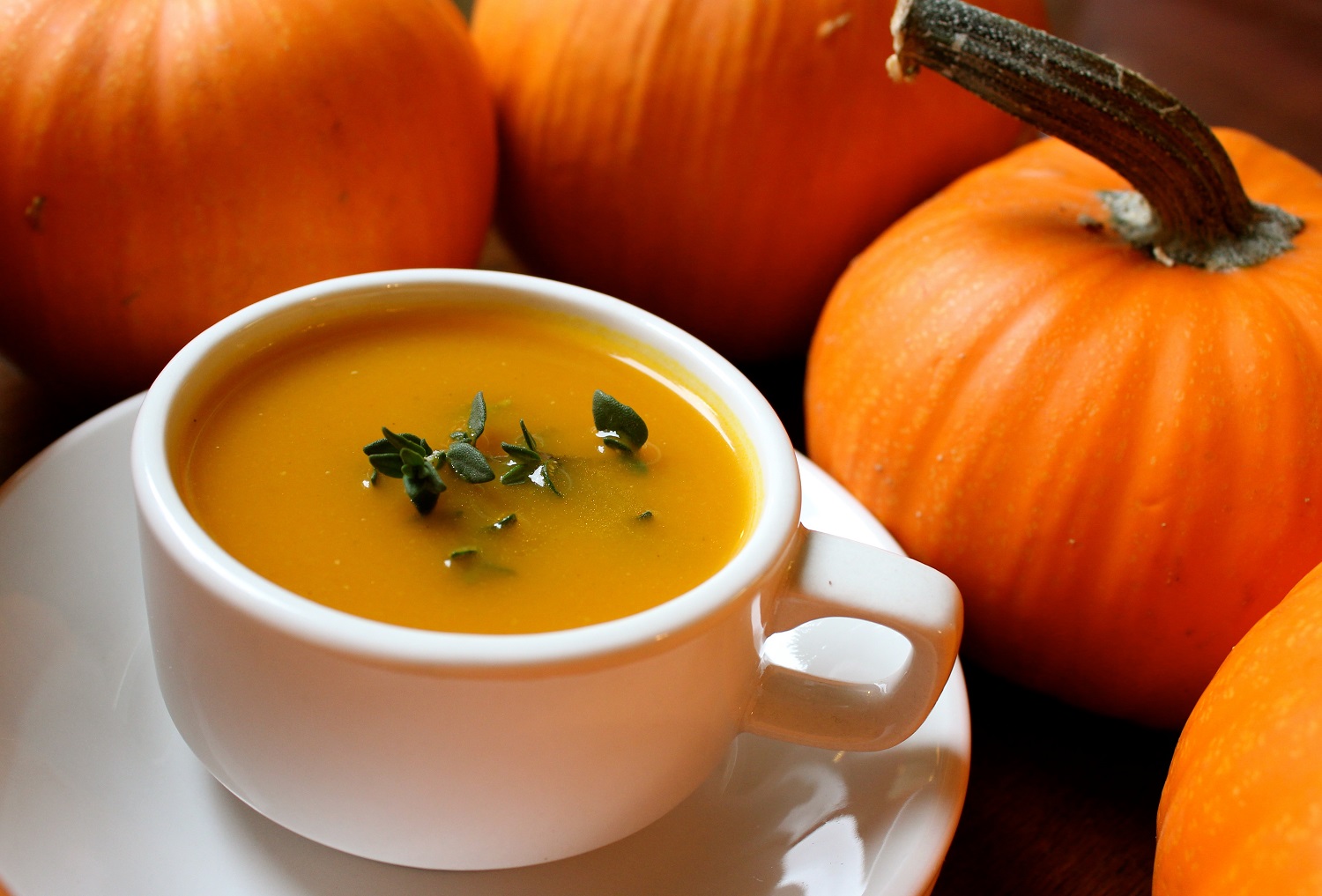 Fall is officially in full swing. Leaves are falling and the air is crisp and cold! Pumpkin soup sounds like the perfect way to warm up. Throughout November, LATF will be sharing our favorite comfort food recipes… perhaps add them to your Thanksgiving menu?
WHAT YOU NEED:
1 lb 12oz (800g) pumpkin, peeled and cubed
1 large brown onion, roughly diced
2-4 garlic cloves, crushed
1/2 tsp ground cumin
1 tsp sweet paprika
1 small block (unsalted) butter
1L stock (chicken or vegetable)
Salt & Pepper
Cream & fresh chives (optional for serving)
WHAT TO DO:
1) Heat a large pot to medium tempurature, then add the butter and allow it to brown a bit. Add sliced onion and garlic and cook till the onion is translucent. After, add the pumpkin.
2) Saute until the pumpkin starts to soften. Add cumin and paprika as it cooks for a couple more minutes. Pour in the chicken/vegetable stock and bring the pot to a boil. As the pumpkin softens completely and disintegrates, reduce the heat to a simmer.
3) Let the soup sit and cool for a short while before mixing it in a blender. The texture should be completely smooth. Pour the soup back into the low simmer pan until it thickens slightly.
Add as much or less spice as you like, pour into a bowl with a ladle and add a dollop of cream or some chives. Enjoy!