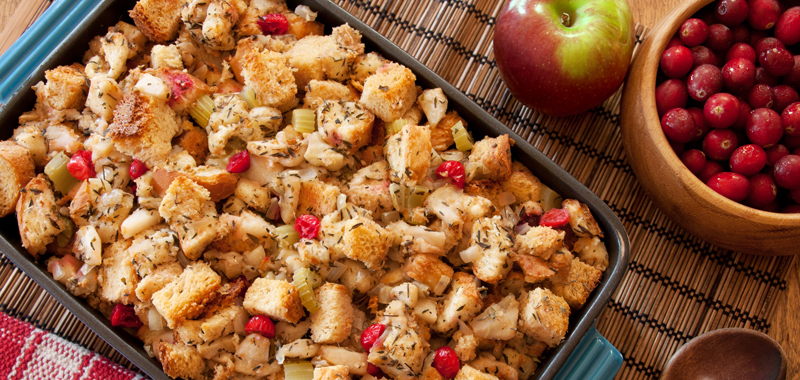 Thanksgiving is right around the corner. If you're in need of inspiration for your menu, try adding a little color to your stuffing with this Cranberry Nut Stuffing recipe!
WHAT YOU NEED:
1/2 cup butter (1 stick)
2 stalks celery, sliced (about 1 cup)
1 large onion, chopped (about 1 cup)
3 cups Swanson® Chicken Broth (Regular, Natural Goodness® or Certified Organic)
1/2 cup dried cranberries
1/2 cup chopped walnuts
1 package (12 ounces) Pepperidge Farm® Country Style Stuffing
WHAT TO DO:
1. Heat the butter in a 3-quart saucepan over medium heat. Add the celery and onion and cook until they're tender, stirring occasionally. Remove the saucepan from the heat.
2. Stir the broth, cranberries and walnuts in the saucepan. Add the stuffing and mix lightly. Spoon the stuffing mixture into a 2-quart casserole.
3. Bake at 325°F. for 30 minutes or until the stuffing mixture is hotStuff turkey just before roasting.
Recipe: www.campbellskitchen.com