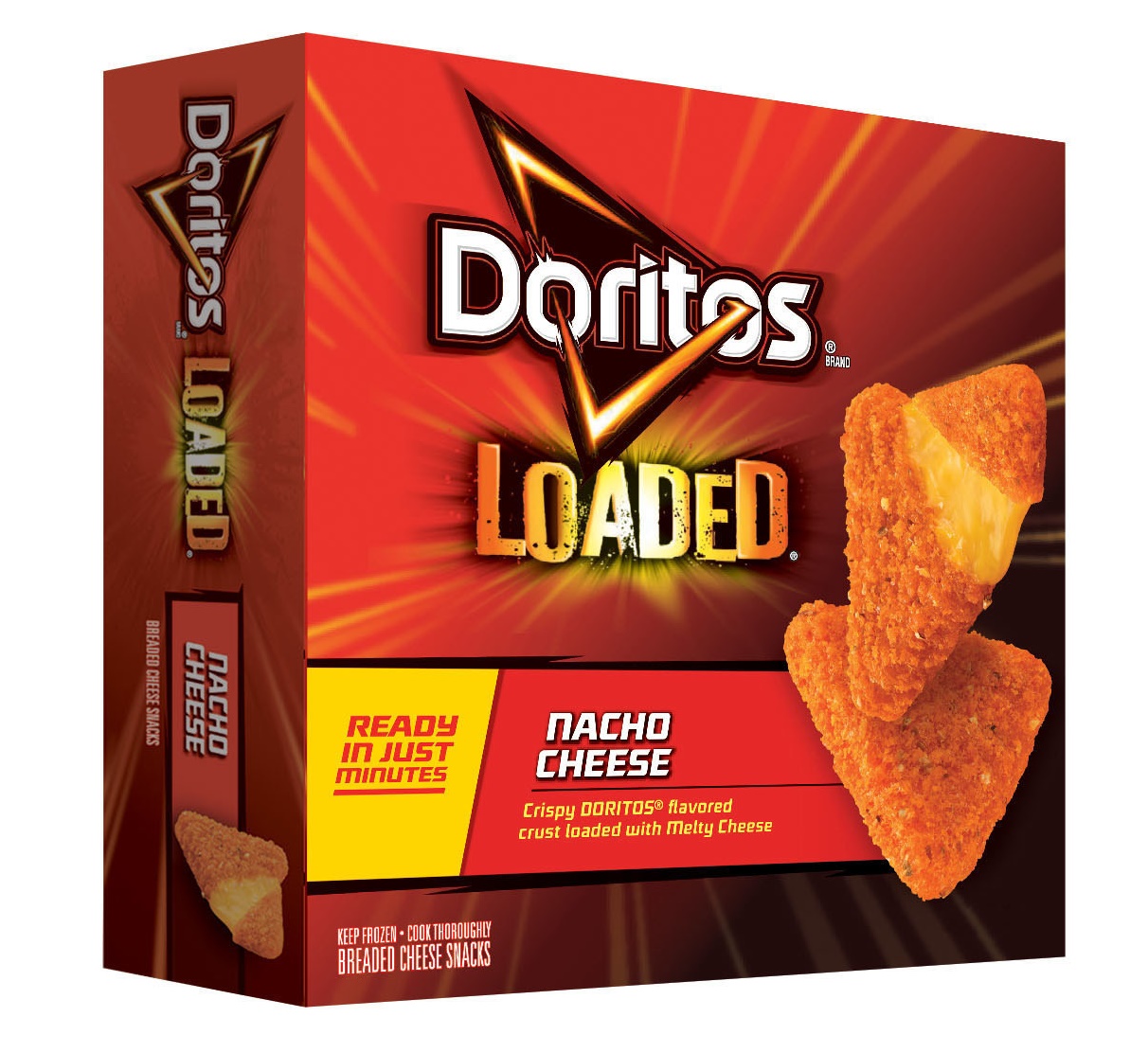 Doritos always knows when to deliver the snacks for football season!
Doritos Loaded is here: a bite-sized, triangle-shaped snack loaded with melted cheese and covered in a crispy Doritos-flavored crust. In time for National Nacho Day on Sunday, November 6, Doritos Loaded is now available in freezer aisles at major retailers across the country.
Doritos Loaded provides a new way to experience Doritos by combining two classic favorites — Doritos and nachos — together with a bold twist. This is not your normal snack. In fact, it is the country's only "Inside-Out Nacho" already made for you.
Doritos Loaded paves the way for the next generation of snacking with its combination of warm melted cheese inside a crispy Doritos flavored crust. They're the ideal snacking size and are ready after just minutes in the oven.
Doritos Loaded comes in two varieties: Doritos Loaded Nacho Cheese and Doritos Loaded Jalapeno & Cheese.
Doritos Loaded is now available at major grocery retailers nationwide (MSRP: $2.98 – $3.49 for the 7.5 oz. box and $4.98-$5.79 for the 15oz. box). Visit http://www.fritolay.com/snacks/product-page/doritos-loaded for more information.