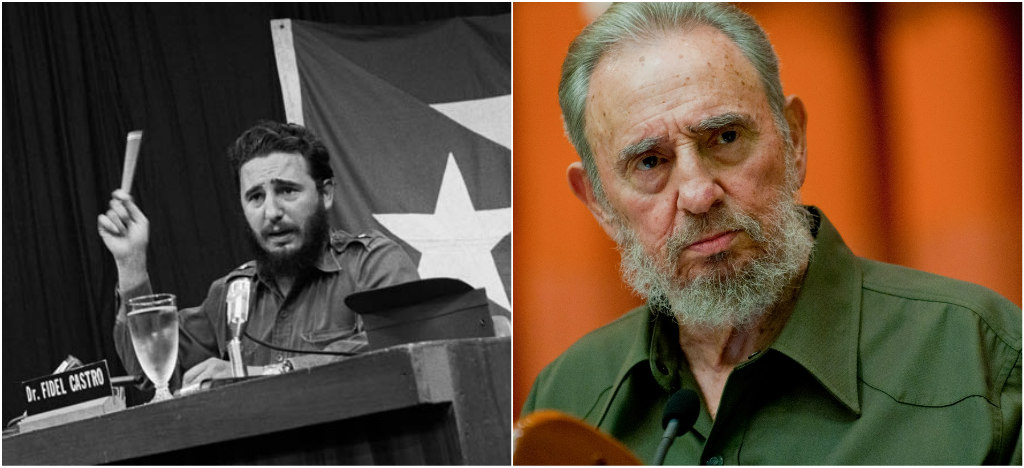 Fidel Castro was one of the world's longest-serving leaders. Introducing a Communist revolution after toppling the Cuban government in 1959, Castro was known as a dictator. He has died at the age of 90.
His younger brother and successor, President Raul Castro announced the news on state television. In a statement he said,
"With profound pain I appear to inform our people and the friends of the Americas and of the world, that today, November 25, at 10:29 pm, the Commander in Chief of the Cuban Revolution Fidel Castro Ruz died. In compliance with the expressed will of the Companion Fidel, his remains will be cremated. In the early hours of Saturday the 26th, the funeral organizing committee will provide our people with detailed information on the organization of the posthumous tribute that will be done for the founder of the Cuban Revolution. Ever onward to victory!"
According to reports, the Cuban government will observe nine days of mourning for Fidel Castro. After two days of observances in Revolution Plaza in Havana, Castro's ashes will be transported across the country to the eastern city of Santiago.
Castro's leadership was known to defy the United States for decades. He and his small army overthrew the military leader Fulgencio Batista in 1959. He then declared the revolution to be Marxist-Leninist in nature and allied the island nation firmly to the Soviet Union, as reported by the BBC.
Mixed reactions to Castro's death have been heard around the world. Mexican President Enrique Pena Nieto referred to the Cuban leader as a "great friend" of Mexico. El Salvador's President Salvador Sanchez Ceren called him an "eternal companion."
The Soviet Union's last leader, Mikhail Gorbachev, said: "Fidel stood up and strengthened his country during the harshest American blockade, when there was colossal pressure on him" and Russian President Vladimir Putin described Castro as a "reliable and sincere friend."
On the opposite end of the reaction spectrum, Miami, which has a large Cuban community, people have been reported celebrating and cheering.
The final Mass and ceremony for Castro's funeral will take place Dec. 4, and his ashes will be interred in the cemetery of Santa Ifigenia.