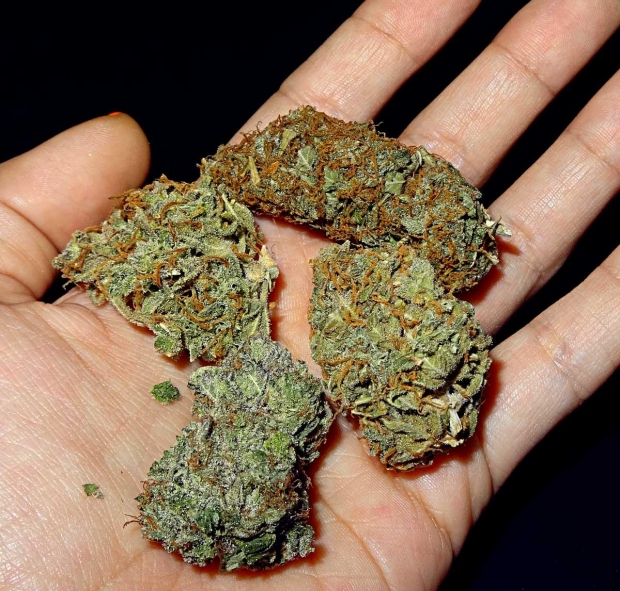 In the 2016 Tuesday elections, California, Massachusetts and Nevada legalized marijuana.
Companies continue leveraging the current climate and new reaction towards the drug to expand operations as well as create new and innovative products such as various forms of extraction and more. A recent Forbes feature includes an estimate that the California marijuana market may grow to over $8 billion from its current $2 billion with the legalization of recreational marijuana.
Puration, Inc. (OTC: PURA) and North American Cannabis Holdings, Inc. (USMJ) announced a new office opened in California near Los Angeles.
The announcement comes in conjunction with California passing Proposition 64 and legalizing recreational marijuana. USMJ and PURA have announced restaurant and edible contracts in Colorado where recreational marijuana is already legal. The two Companies work closely together and have been working specifically of late to open a joint business development office in California in anticipation of Proposition 64 passing. California Legal Marijuana Market Projected To Grow From $2 Billion To $8 Billion.
A New York Times article includes an estimate that the overall legal marijuana market in North America may grow from the $7 billion it is today to $22 billion in the next four years as a result of yesterday's legalization votes.
Agritek Holdings, Inc. (OTC Pink: AGTK) believes that Sterling can qualify for a recreational license within the state of California. Agritek Holdings based on state guidelines to be determined, could participate in the ownership and sale of wellness products within the state similar to rules set up and approved for public companies in Washington State, Nevada and Oregon.
Arcturus Growthstar Technologies Inc. (OTCQB: AGSTF) (AGS.CN) has signed a Letter of Intent ("LOI") to acquire a 10-acre operating greenhouse in Florida, which is in a designated zone to legally cultivate, process and dispense cannabis. The Greenhouse fits Florida's stringent criteria for agricultural farmers looking to manufacture Cannabis which, under the current law, applicants had to have been in business in Florida for at least 30 years and grow a minimum of 400,000 plants at the time they applied.
"This is a major milestone for Arcturus and positions us for tremendous growth for years to come," says Mr. William Gildea, Arcturus Growthstar Technologies, Inc.'s CEO and Chairman.
Cannabis Science, Inc. (OTC Pink: CBIS), a U.S. company specializing in the development of cannabis-based medicines, announces that its President, Chief Executive Officer, and Co-Founder, Mr. Raymond C. Dabney, is preparing Company presentation briefing materials, drug development initiatives and accomplishments for corporate initiatives briefing exclusively for Harvard Medical School researchers later this Month.
Mr. Dabney will speak at the Dana Farber/Harvard Cancer Center (DF/HCC), one of the largest cancer research centers in the world with more than 1,100 cancer researchers and over $600 million in cancer research funding.
SinglePoint, Inc. (OTC Pink: SING) this week provides additional insight into the intention of its SingleSeed subsidiary to provide credit card processing solutions for the cannabis industry.
With the election results, SinglePoint is positioned to become one of the industry's first merchant processors. The market for both medical and recreational marijuana is projected to grow from $7 billion this year to roughly $22 billion by 2020, according to Arcview Research; analysts from financial services firm Cowen and Co. project a $50 billion legal cannabis market in the United States by 2026, with such progression based on federal legislation.
For those who were in support of legalizing Marijuana and looking for the best strain in town… visit our article on "Where's Weed?"
DISCLAIMER: Sources via MarketNewsUpdates.com (MNU): a third party publisher and news dissemination service provider, which disseminates electronic information through multiple online media channels. MNU is NOT affiliated in any manner with any company mentioned herein.