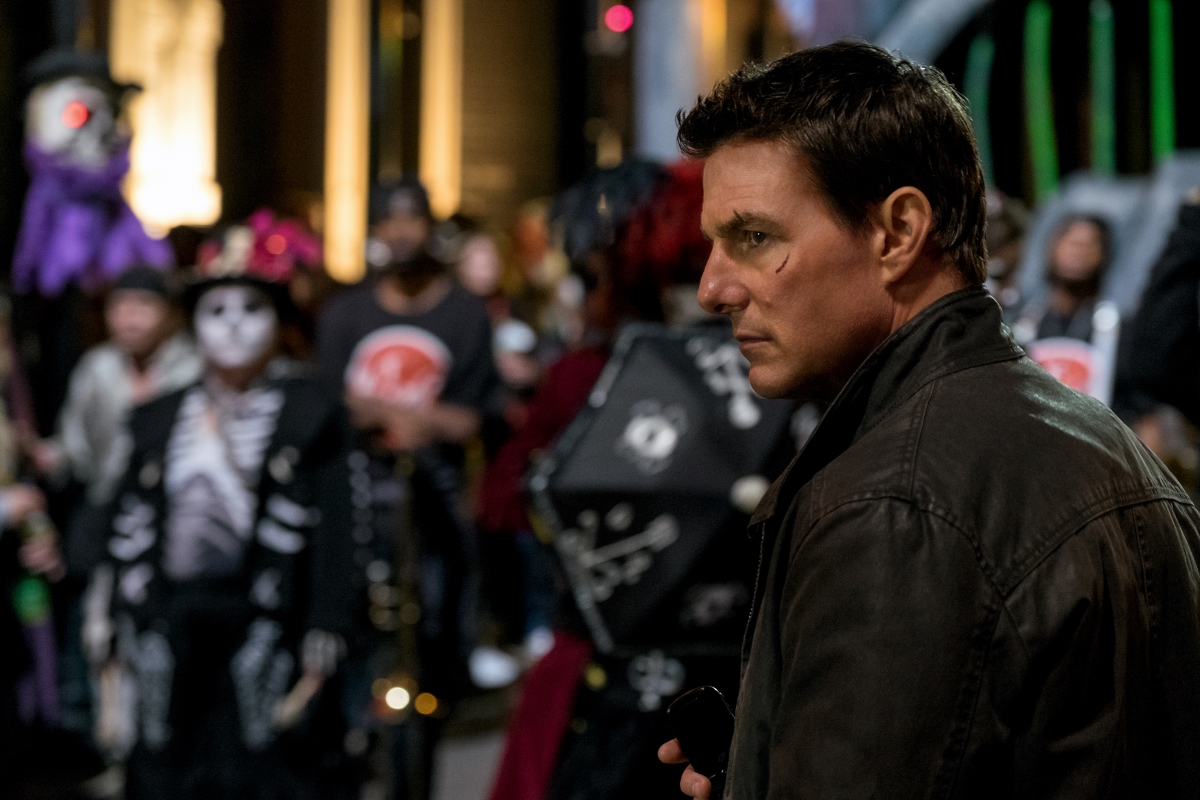 Four years after stepping into the title role of British author Lee Child's popular book series, Tom Cruise returns to dish out his unique brand of vigilante justice in "Jack Reacher: Never Go Back," a generic but satisfying crime thriller costarring Cobie Smulders ("How I Met Your Mother") and Danika Yarosh ("Heroes Reborn").
Taking over directing duties from Christopher McQuarrie is Cruise's "The Last Samurai" director Edward Zwick, whose competency in the realm of gunfights and fisticuffs is on full display with this production. Although the adaptation by Zwick, Marshall Herskovitz and Richard Wenk of Child's 18th novel in the series never strives to inject any originality into the thriller genre, it still succeeds in fulfilling audience expectations for a Tom Cruise-starrer, even if his character is broodier than normal. Revolving around a conspiracy involving stolen weapons and a military cover-up, the storyline has an undeniable familiarity about it, but as is the case with most Cruise action pics, his heroic exploits and bone-crunching fight sequences offer enough of an adrenaline rush to win over the target audience.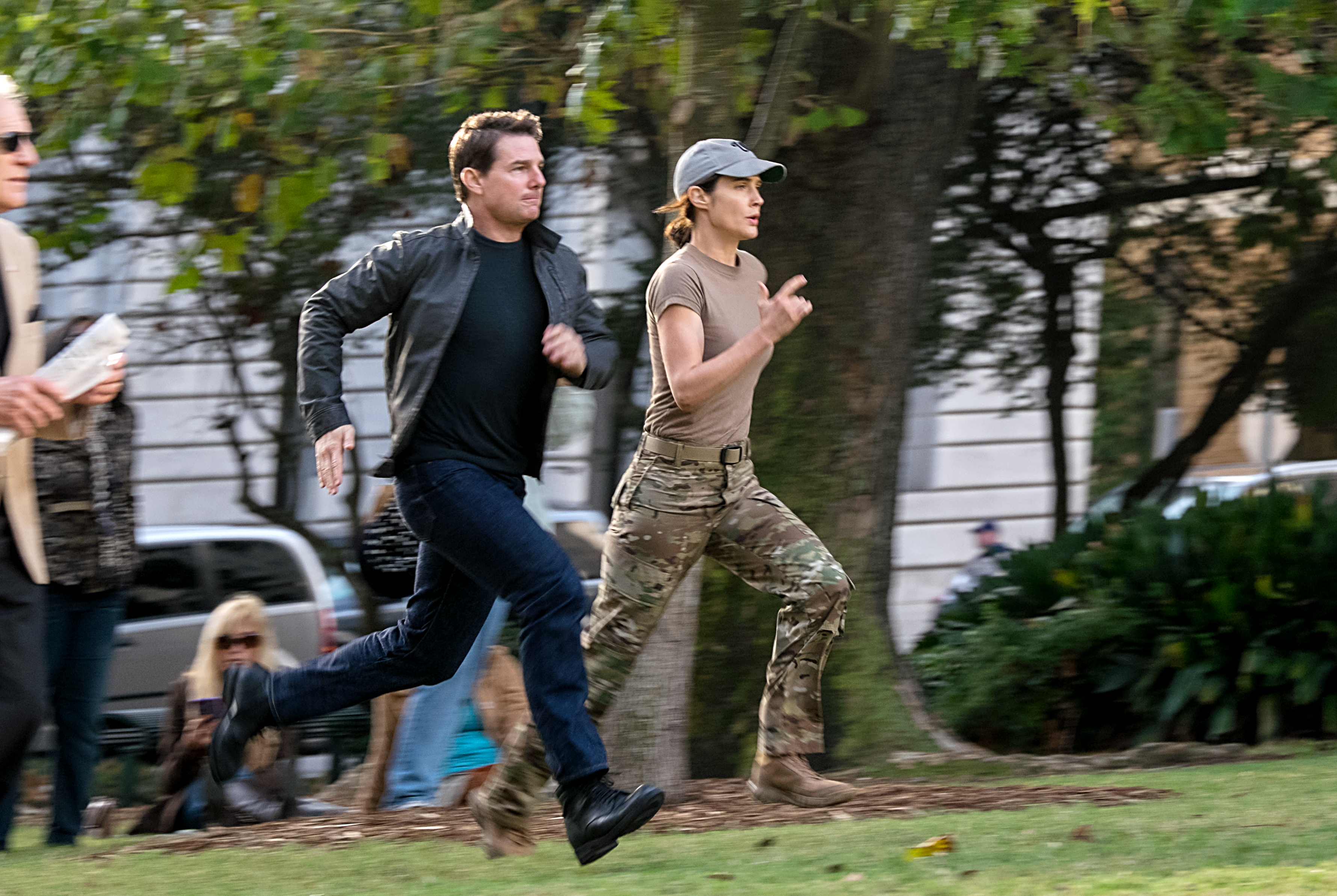 "Jack Reacher: Never Go Back" starts off with the nomadic former military police commander up to his usual tricks, this time single-handedly dismantling a human trafficking ring on military property. This act of virtuous violence puts him in touch with his successor and fellow justice fighter, Major Susan Turner (Cobie Smulders), beginning a long-distance courtship that eventually leads him to her office in DC. When he arrives, however, Reacher learns that Turner has been arrested on espionage charges stemming from a gun shipment turned deadly on Bagram Air Base in Afghanistan.
Having experienced similar treachery in his days as a commander, Reacher senses a frame-up, which, after a cursory investigation, turns out to be exactly the case. When Major Turner's lawyer is murdered and Reacher is accused of the crime, it becomes clear that he and Turner are next on the kill list, and a thrilling escape from military prison ensues. Now fugitives on the lam, Reacher and Turner set about clearing their names, leading them to a corrupt Colonel (Holt McCallany), a shady security firm, and a drug-addled army vet (Austin Hebert), all while being trailed to New Orleans by a contract killer aptly named The Hunter (Patrick Heusinger). Along the way, Reacher discovers that he may have a daughter (Danika Yarosh), and that she too may be caught up in the conspiracy.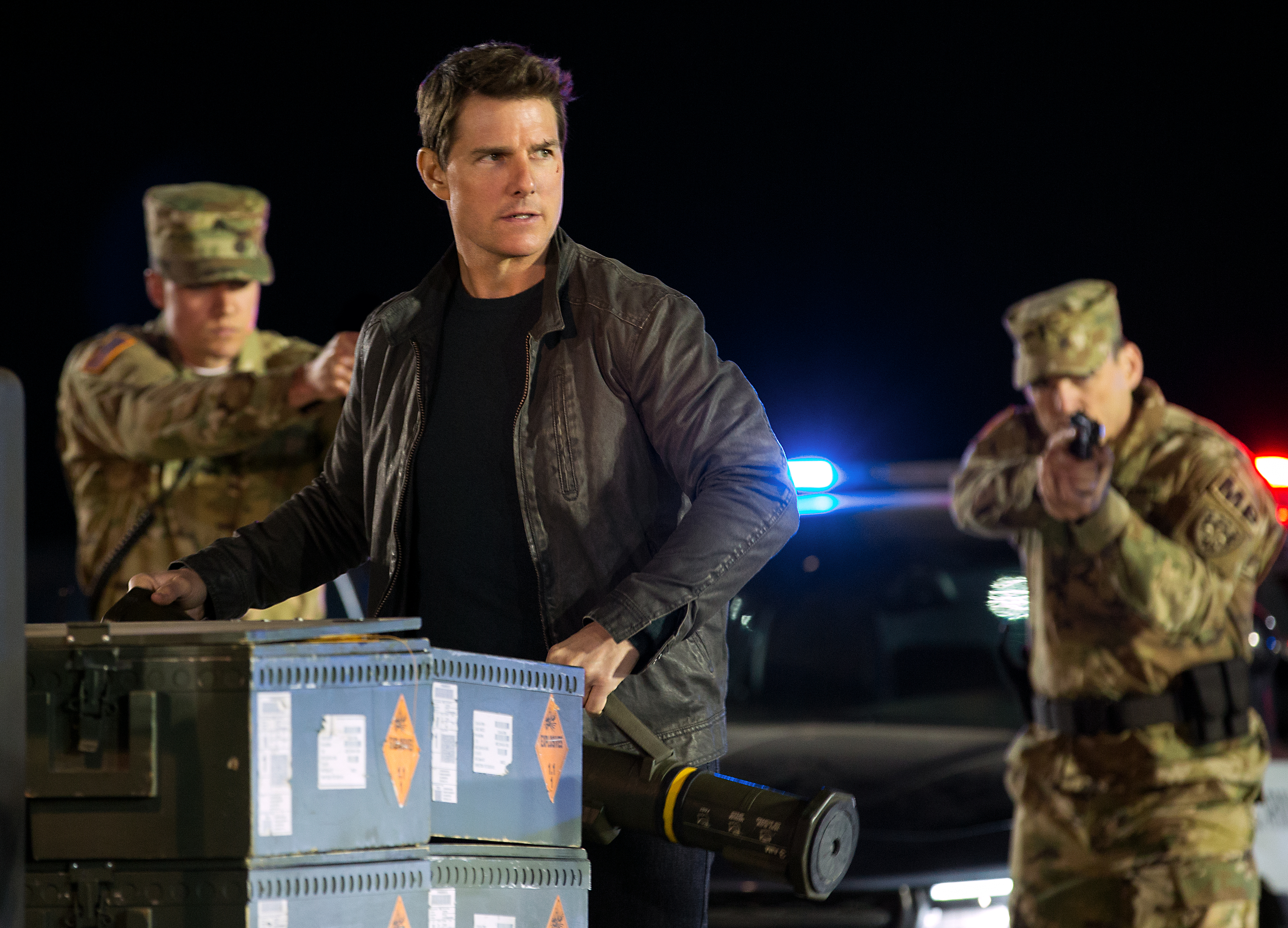 Throughout his three-decade spanning career, director Edward Zwick has shown an adeptness with handling a range of different topics, including war ("Glory," "Defiance") political corruption ("Blood Diamond") and pharmaceutically-enhanced romance ("Love & Other Drugs"), and here he shows a similar proficiency with the crime thriller. Although the storyline itself is strictly by-the-numbers, Zwick keeps audiences engaged with an array of dazzling action sequences, highlighted by the aforementioned prison escape, a restaurant kitchen tussle, and a daring chase through a Halloween parade on Bourbon Street. Zwick and his cowriters also manage to bring some levity to the fore, mainly by contrasting Reacher's superhuman skills with his social ineptness, making this sequel more approachable than the decidedly darker first installment.
The Jack Reacher that has captivated readers over twenty novels may not bear a resemblance to Tom Cruise – with the exception of Les Grossman in "Tropic Thunder," Reacher is more merciless than any of his previous roles – but the character has been tailored to the actor's strong suits, which include but are not limited to tough guy one-liners and audacious acts of derring-do. If you're looking for some kind of revelatory Tom Cruise performance, "Jack Reacher: Never Go Back" is not the place to find it, but it does offer a prime example of why the actor remains one of the industry's most bankable action stars: because he's damn good at what he does. Of course, Cruise is also savvy enough to surround himself with a strong supporting cast eager to bask in the actor's action star glory, most notably the surprisingly scrappy Cobie Smulders as his fellow fugitive and would-be love interest and Danika Yarosh as a rebellious teen who may or may not be Reacher's daughter.
Although "Jack Reacher: Never Go Back" disregards its own title's advice by treading familiar territory, action fans will still be sufficiently pleased with Tom Cruise's latest mission.
Running Time: 118 minutes
Rated PG-13 for sequences of violence and action, some bloody images, language and thematic elements.