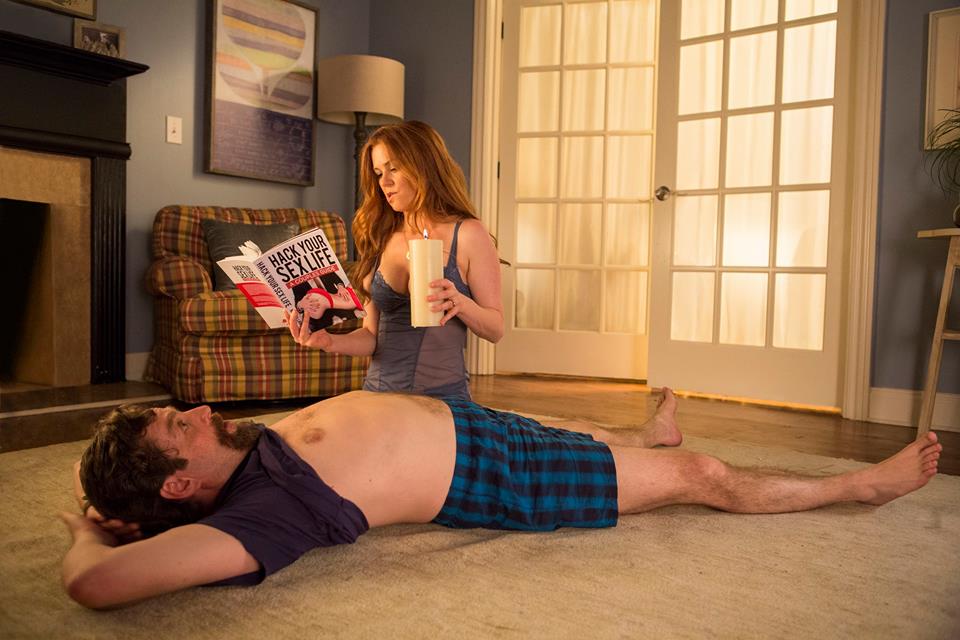 Danger strikes the suburbs when an ordinary couple learns that their stylish new neighbors are actually secret agents in "Keeping Up with the Joneses," a remarkably unfunny action comedy starring Zach Galifianakis, Isla Fischer, Jon Hamm and Gal Godot (the forthcoming "Wonder Woman").
Dully directed by Greg Mottola from an unexceptional script by Michael LeSieur ("You, Me and Dupree"), although "The Joneses" becomes somewhat tolerable once the silly spy games kick into high gear, by then, audiences will be turned off and tuned out due to the overwhelming amount of jokes that already fell flat. Unlike, say, "Mr. and Mrs. Smith" or the Melissa McCarthy vehicle, "Spy," which not only featured strong action but pushed boundaries wherever possible, this lifeless action comedy is too tame to score anything more than a chuckle, too innocuous for audiences to become invested in the espionage angle, and too uninspired to ever really establish its own identity. What's left is a mostly forgettable film straight off the studio factory line that will leave you more frustrated than amused.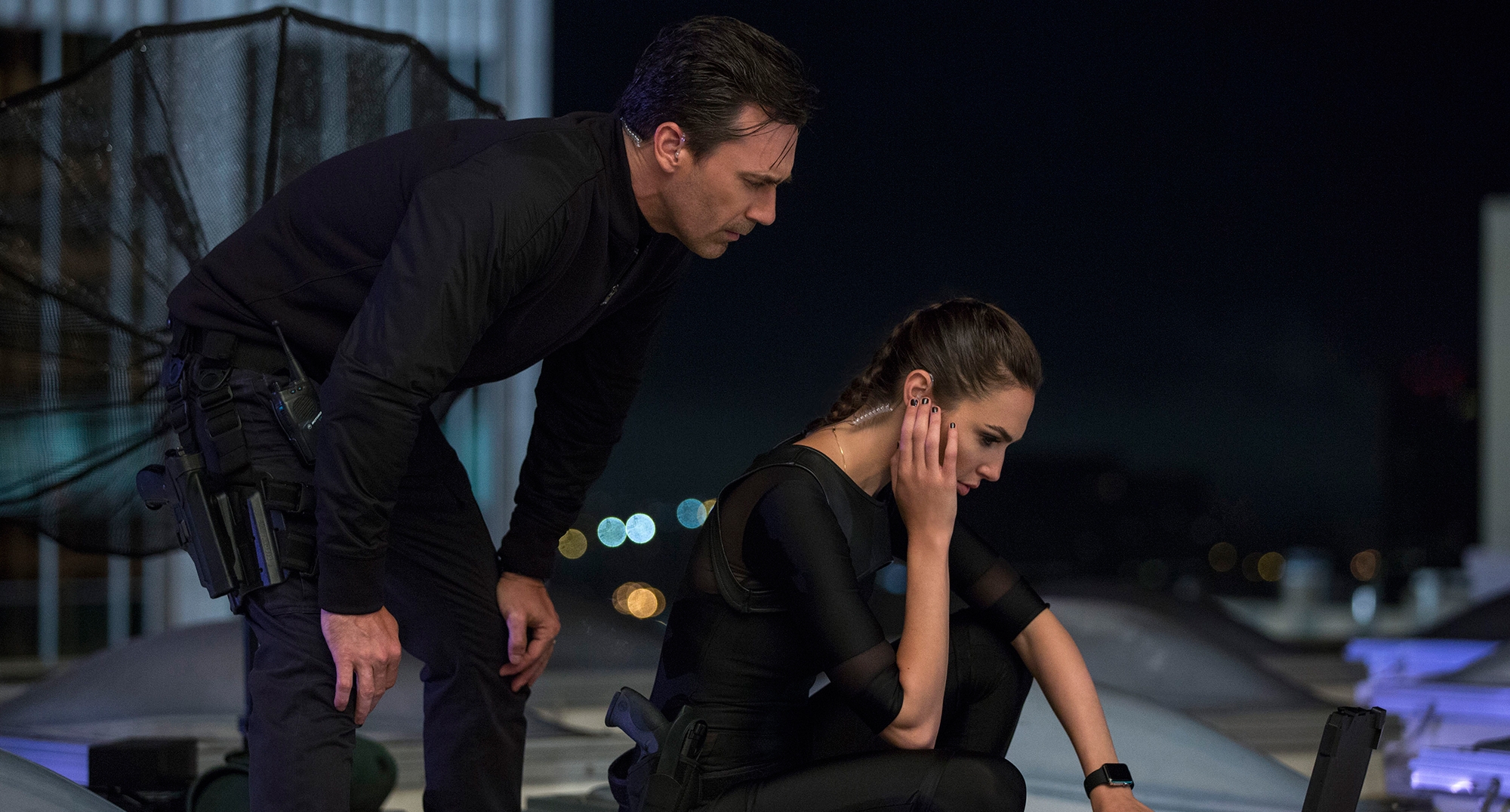 In "Keeping Up with the Joneses," Galifianakis and Fischer play Jeff and Karen Gaffney, a cookie-cutter couple who live in an oppressively picturesque cul-de-sac in suburban Atlanta. With the kids away at summer camp, Karen and Jeff – an interior designer and an HR manager at a military-industrial corporation called BMI – are looking to add a little excitement to their marriage. But they get more than they bargained for when a mysterious couple named Tim and Natalie Jones (Jon Hamm and Gal Gadot) move in next door.
With their foreign cars, designer clothes and impressive resumes – Tim's a travel writer; Natalie's a social media guru, food blogger and advocate for Sri Lankan orphans – The Joneses immediately begin to raise eyebrows around the cul-de-sac, particularly Karen's, who finds it odd that the worldly couple would settle down in such an unremarkable locale. Despite Karen's skepticism, the next-door neighbors become fast friends, especially Jeff and Tim, who go skydiving and bond over a memorable meal at an exotic snake restaurant. However, Karen's suspicions about her mysterious neighbors are validated when, after some amateur sleuthing, she discovers that the Joneses are actually a pair of undercover agents trying to crack a massive conspiracy at Jeff's office. When the Joneses realize that the Gaffneys have found them out, the safety of both couples is compromised, leading all four to get entangled in a nefarious plot featuring shootouts, car chases, microchips, and a disgruntled former coworker code-named Scorpion.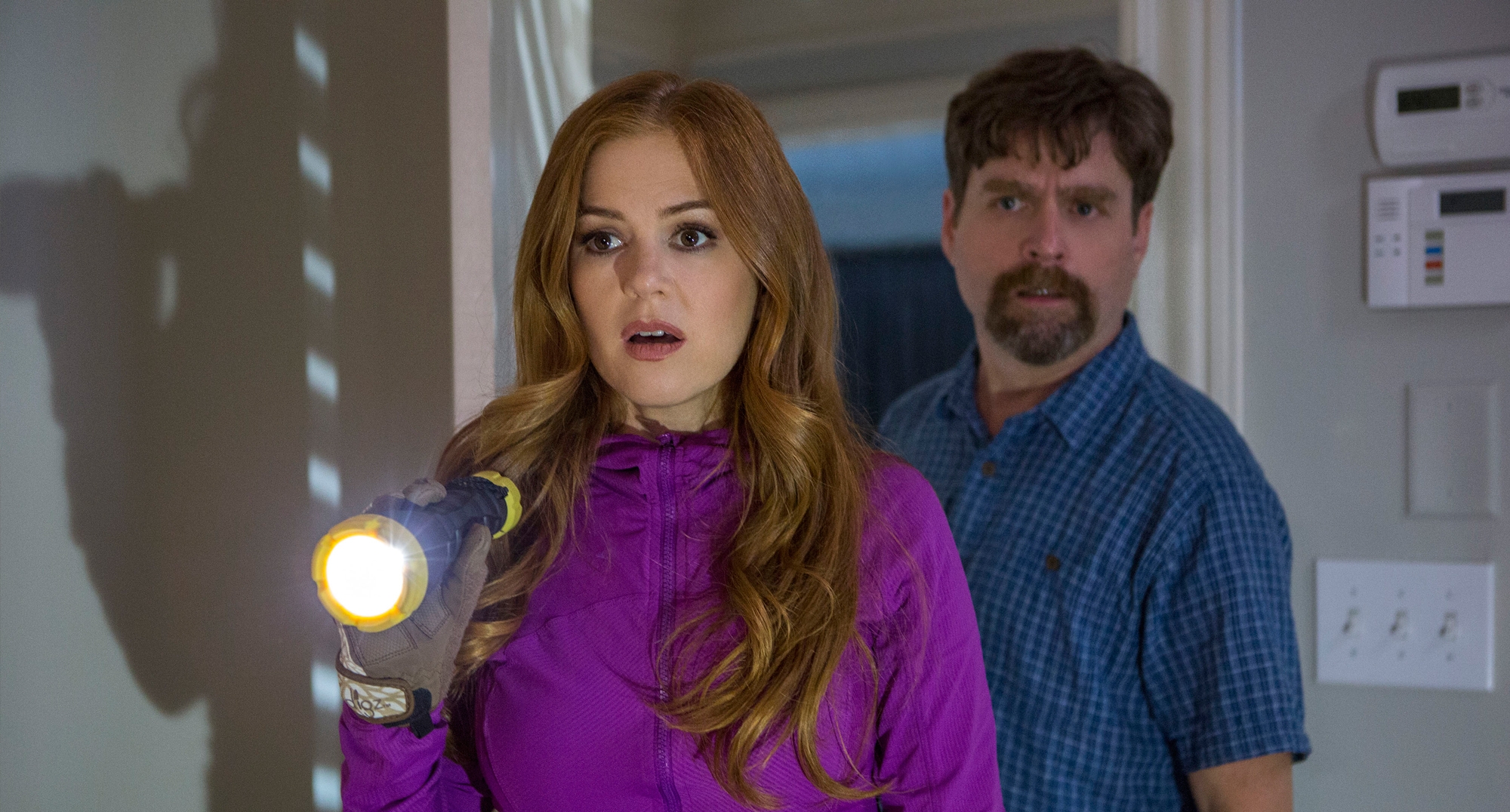 Making a disheartening return to studio comedy after helming a couple episodes of "The Newsroom" and the 2013 Larry David HBO film, "Clear History," director Greg Mottola tries his best to liven up the material at hand but the tired premise, unoriginal screenplay and shortage of laughs render this stodgy comedy dead on arrival. Mottola's comedic credentials have previously been established in "Superbad" and "Adventureland," both coming-of-age films that strike a nice balance between tenderness and humor. And while "Joneses" definitely ranks on the lower end of Mottola's resume, it's more a result of a weak script than anything else.
Despite being outfitted with an accomplished cast, the roles are unbefitting of the talent involved. As he's demonstrated in films like "The Hangover" and, more recently, "Masterminds," Zach Galifianakis is normally a sure thing when it comes to scoring laughs, but here, his suburban square character only comes across as irritating. Playing his wife, Isla Fischer ("Wedding Crashers") is hamstrung in a role that relies almost exclusively on stale slapstick. Jon Hamm uses his debonair Don Draper alter ego to entertaining ends as the reluctant spy who comes to enjoy the normal life his current cover offers, while the stunning model-turned-actress Gal Gadot may be easy on the eyes as Hamm's controlling wife but still has some room for improvement in the acting department.
There's nothing to gain by "Keeping Up with the Joneses."
Running Time: 105 minutes
Rated PG-13 for sexual content, action/violence and brief strong language.