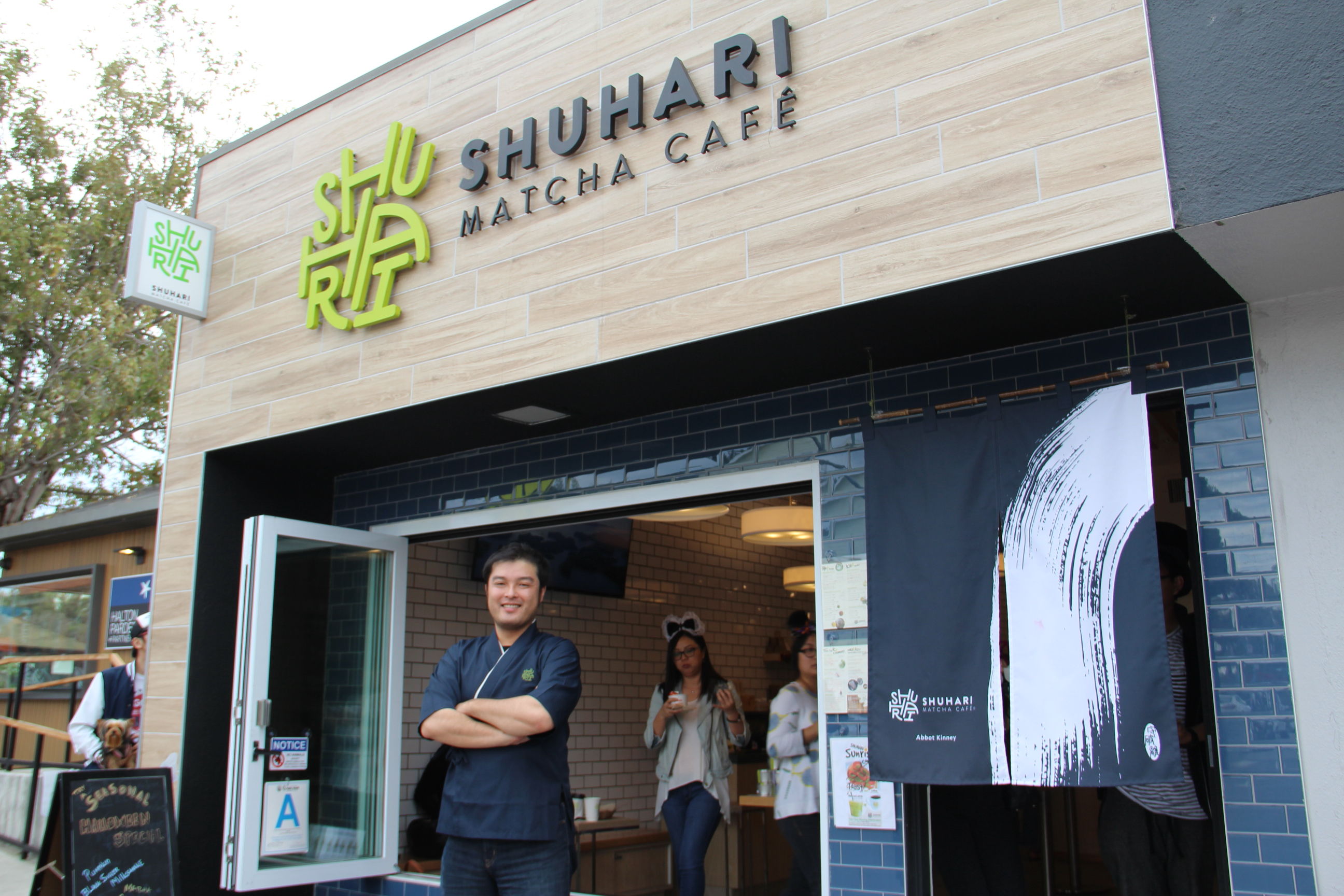 Shogo Takebe
Angelenos go wild for healthy snacks and beverages. There might be more juice shops than Starbucks around Los Angeles. But we've discovered a beverage treat that takes healthy drinking and tea time to a whole new level.
On a beautiful Sunday afternoon this fall, we visited SHUHARI Matcha café on Abbot Kinney in Venice, California. The popular cafe had one customer after another stopping by for their tea fix.
What does SHUHARI mean? It is actually a Japanese martial art concept, which describes the stages of learning to mastery. Shogo Takebe, their green tea experience Designer, broke it down for us. SHU, meaning to savor and also to protect – HA, meaning to break away from tradition – and RI, meaning to separate and leave for something extraordinary.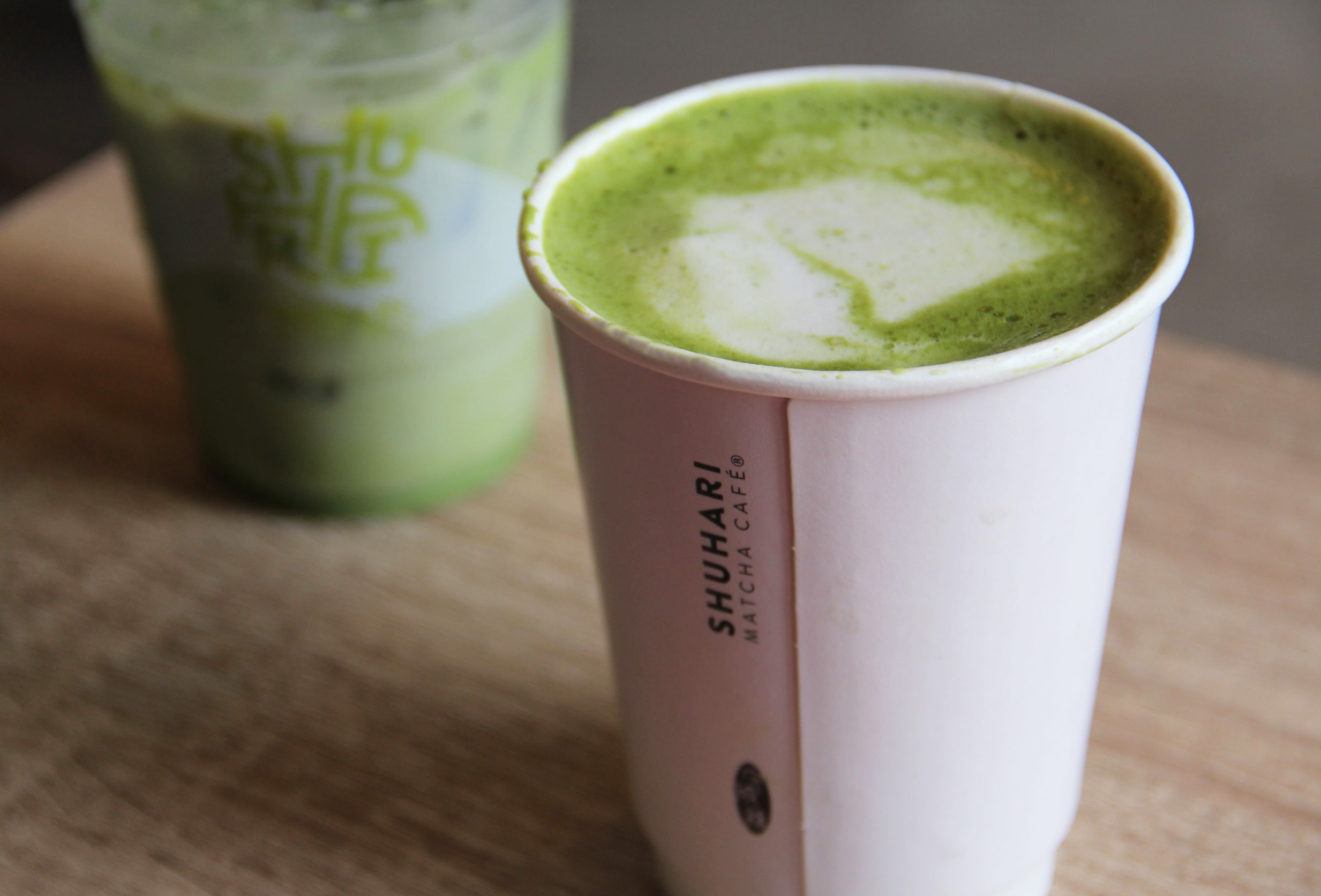 SHUHARI offers an array of 40 handcrafted tea beverages that mirror American tastes, from traditional sencha and gyokuro teas to the not-so-traditional creamy matcha lattes and bubbly sparkling matches.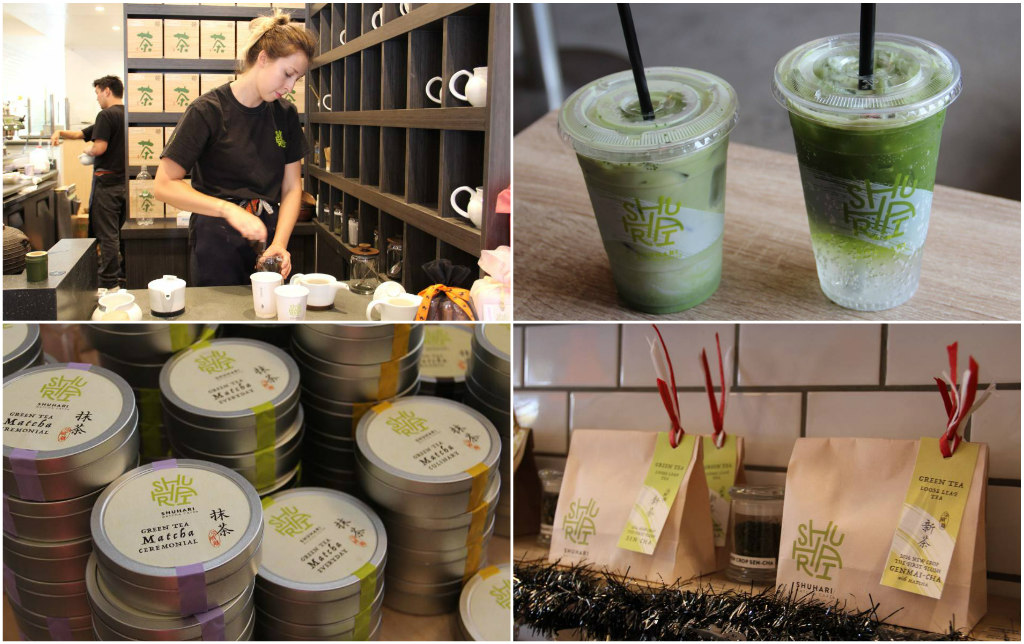 All Japanese teas are green tea flavored. Their warm Matcha is extremely delicious and wonderful to calm your nerves and relax. In fact, Matcha tea is intended to ease your mind and body. If you want a drink that will quench your thirst with a punch, try their bubbly Matcha sparklers.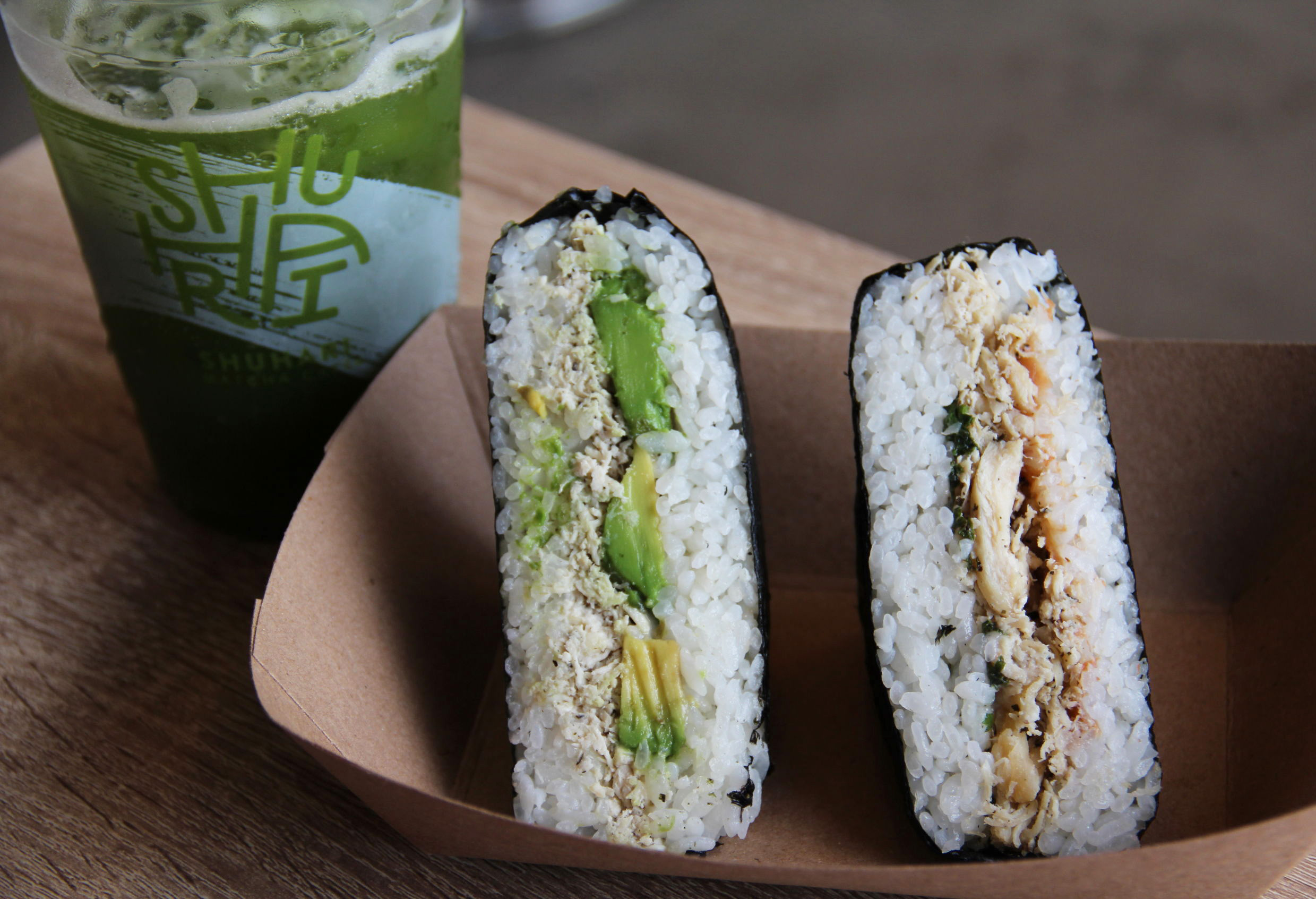 You can pair your tea with something savory, such as their "onigirazu" sandwich, a creative take on the traditional Japanese rice ball or something sweet: their delectable ice cream sundaes in Japanese flavors like matcha, ginger and black sesame and a variety of Japanese sweets. If you're craving something 'cake'-like, we recommend their bean cakes and Japanese pound/sponge cake in various flavors: chocolate, green tea, etc.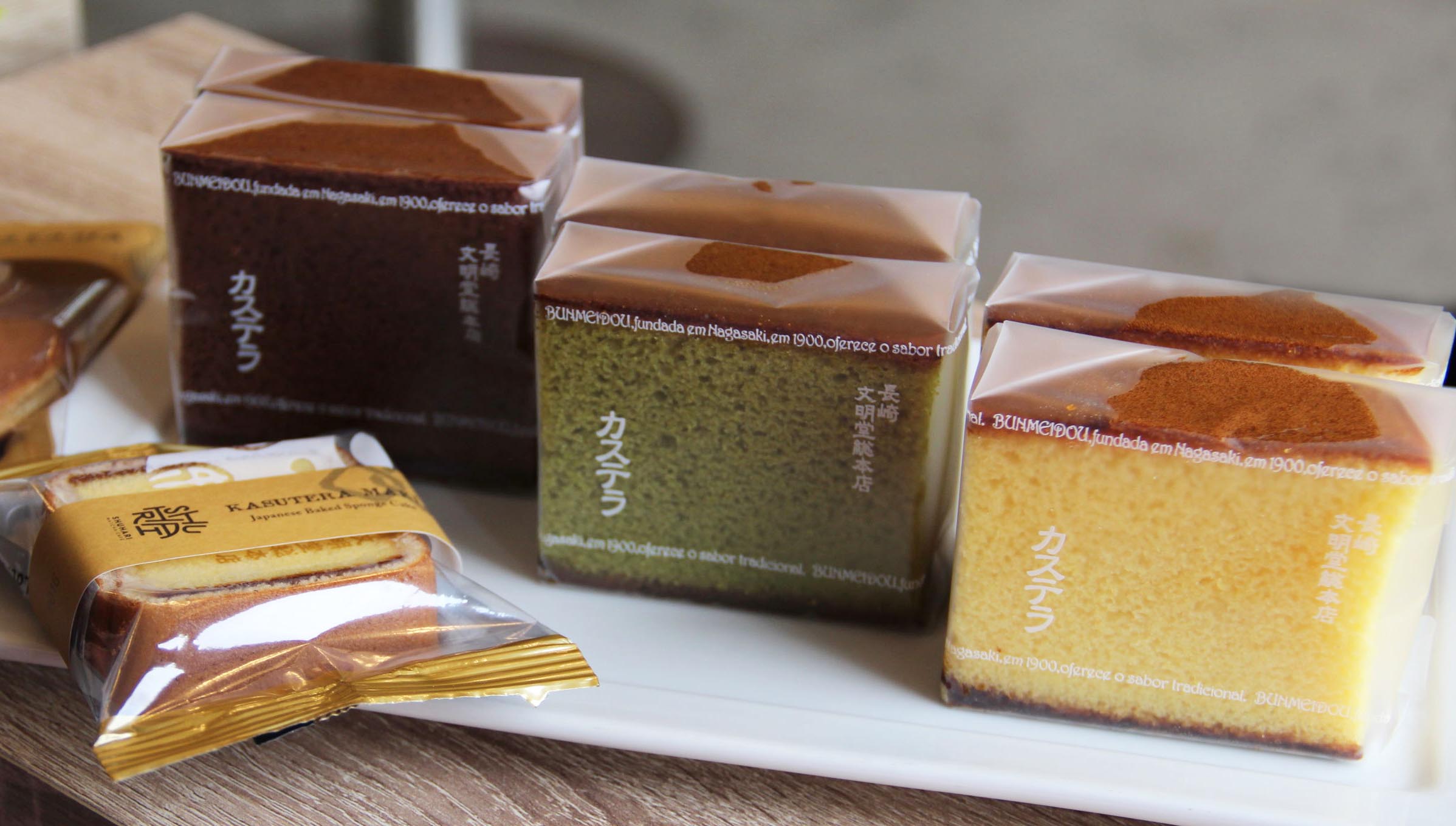 SHUHARI plans to expand with new locations, but for now, pay a visit to their quaint Venice cafe.
1522 Abbot Kinney Blvd.
Venice, CA 90291