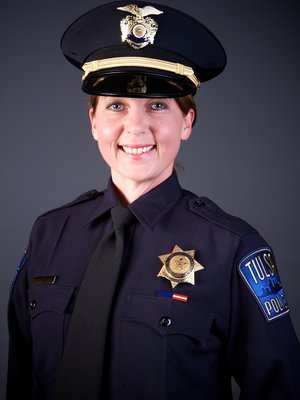 Terence Crutcher was shot and killed by Betty Shelby of the Tulsa Police Department six days ago.
On Thursday, the Tulsa District Attorney, Steve Kunzweiler has announced that Shelby is being charged with first-degree manslaughter.
Crutcher died during a controversial encounter that was captured on video by a police helicopter camera and dashboard cameras.
"A warrant has been issued for her arrest," Kunzweiler said in a brief statement announcing the felony charge. He added that Shelby will be taken into custody by the Tulsa County Sheriff's Department.