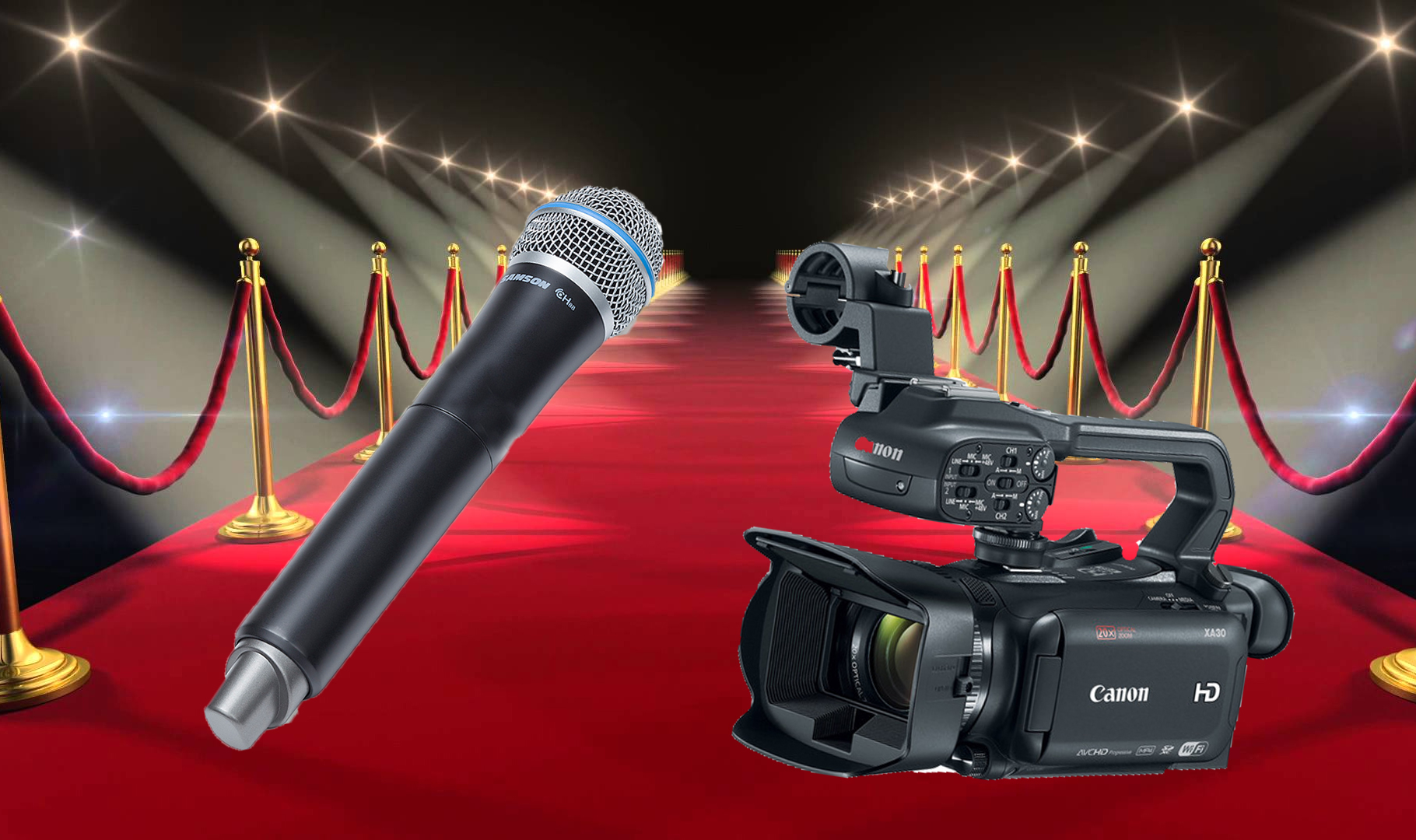 'Tis the season for glitz, glamour and the red carpet AKA: the Awards Season. The Emmys will kick it off and then there is one award show and after-party after another. Meanwhile, the rest of the world will watch countless red carpet interviews so they can feel close to the stars.
But for many in Los Angeles, their dream is to step foot on those very red carpets. No, they don't want to have their photo taken, but instead, they want to host and interview their favorite celebrities.
Unfortunately, there are as many aspiring hosts as there are bloggers and digital influencers. So how can you stand out? First and foremost: look professional. You can't get your place on the carpet if you're shooting on your iPhone, it doesn't matter how good the quality is. Your crew needs the right equipment with the right look.
We decided to give some tips to those aspiring red carpet hosts and give you the 411 on how to interview on a budget.
THE CAMERA
Top brand Camcorders can run anywhere between $1,500 and $5,000. Let's face it, not everyone has that kind of money to spend. Great quality cameras come from Canon, Sony, JVC and Panasonic. If spending big isn't in your budget, we recommend Samy's Camera. They're practically an institution in Los Angeles, where many photographers and filmmakers rent the necessary equipment for their shoots. Rental Manager, Mike Kampler and the Samy's team are available on-site to find you the right camera and equipment best suited for you.
For a red carpet interview, you want a camera that's not too heavy, but also not too small. With Mike's help, we tested out the Canon XA30 Professional Camcorder. It's sleek and has great features, including:
1/2.84" HD CMOS Pro Sensor
1920×1080 up to 59.94p
20x Canon Optical Zoom Lens
3.5" OLED Touchscreen & EVF
2x XLR Audio Inputs with Manual Controls
Dual SD/SDHC/SDXC Media Card Slots
Built-In Wi-Fi with FTP Capabilities
For a camera that runs about $2,000 in cost, Samy's rental prices are much more affordable, between $125-$200 for a day rate (prices may vary). The XA30 is easy to mount with a tri-pod or simply carry in-hand. With the right SD card, it will deliver great quality footage!
Samy's will assist in pairing your camera with the proper stand, lights and other necessary gear.
THE SOUND
OK, the frame is set and the picture looks great, but what about the sound? Too many first-time hosts have relied on make-shift microphones, from a small recorder to their cell phone. Samson is always reliable when it comes to wireless systems. Their Concert 88 Camera Combo is a wireless microphone that is conveniently packaged with a receiver and transmitter. Make sure you read the instructions and take some time to test out the microphone with your camera so that it pairs correctly.
The Q8 professional microphone looks great and the wireless receiver is compatible with HD camcorders and DSLR cameras. In louder atmospheres, the LM10 Omnidirectional Lavalier Microphone comes in handy. You can easily clip it onto the interviewee. With 12 hours of battery life, you're all set for a long night on the red carpet!
Other features include:
Up to eight simultaneous systems per frequency band (region dependent)
16 selectable frequencies for multi-location shoots
Includes two rechargeable lithium ion batteries and external charger
Protective carry case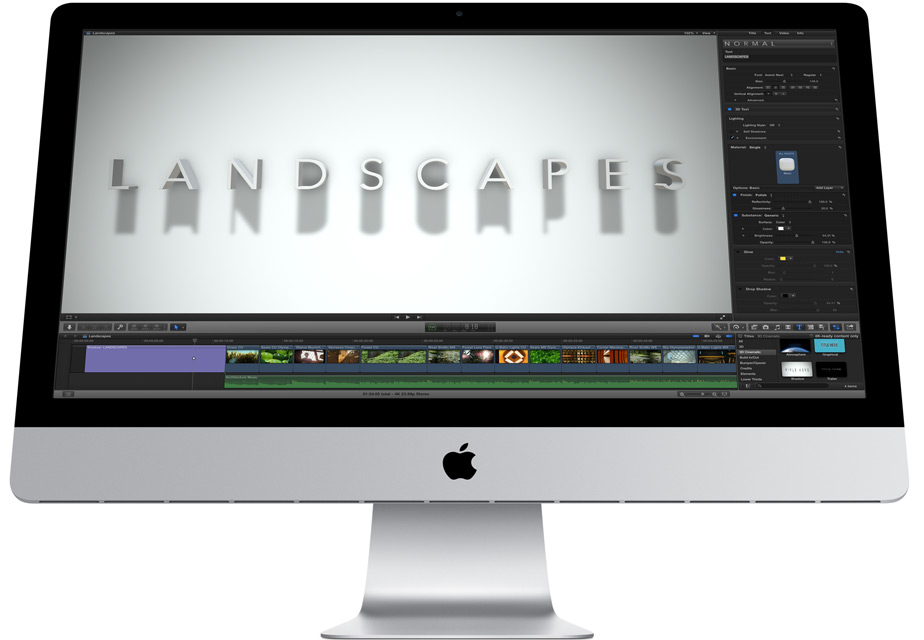 THE FINISHED PRODUCT
Now that you've completed your interviews, it's time to edit and post for viewers! Of course, there's an app for everything these days, but you want to make sure you have a reliable program to store your files and edit the finished product.
The iMovie program, which comes with all MAC laptop and desktop computers can certainly be a reliable program for easy editing. Anyone can learn how to use it. But if you want a major upgrade: Final Cut has a new generation – Final Cut Pro X.
Final Cut Pro 10.2 takes motion graphics allows you to have the option for more eye-popping 3D titles, advanced masking tools, and effects enhancements that make it faster and easier to get the look you want. Final Cut Pro X also adds support for cutting-edge camera formats and includes a number of other improvements from previous generations.
The program supports Panasonic AVC-Ultra family in addition to Sony XAVC S and JVC H.264 Long GOP. And now you can directly import Sony XAVC and XDCAM formats without the need for a separate plug-in.
Even better, the export process is much faster.
Click here for more info: http://www.apple.com/final-cut-pro