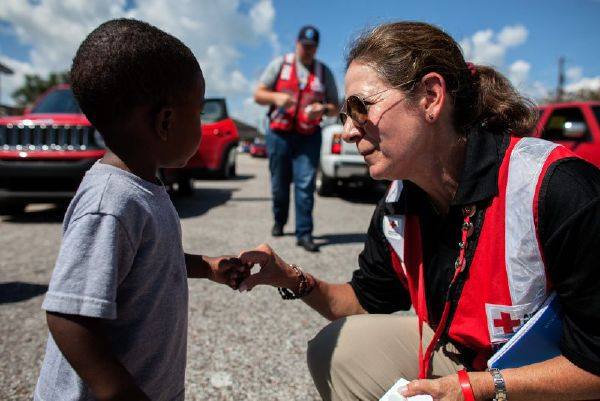 During National Preparedness Month in September, the American Red Cross is celebrating the significant impact of its signature disaster preparedness program for youth –The Pillowcase Project – which has reached more than 500,000 students nationwide, resulting in six lives saved.
The program, which is taught to 3rd – 5th graders in schools, after-school programs and summer camps, teaches students how to create their own emergency supply kit by packing essential items in a pillowcase for easy transport during an emergency. Students also have the opportunity to decorate and personalize their pillowcases. The program is sponsored by The Walt Disney Company.
"Understanding the unique needs of children is an important part of disaster preparedness planning," said Gail McGovern, president and CEO of the American Red Cross. "Thanks to tremendous support from The Walt Disney Company over the past three years, The Pillowcase Project has grown significantly, enabling us to provide children nationwide with the necessary tools to remain safe during an emergency. We are extremely grateful for Disney's commitment to this vital effort."
The Pillowcase Project curriculum is structured by three core principles: Learn, Practice and Share. Students learn about hazards, how to prepare for emergencies, enhance coping skills, practice what they have learned and share their knowledge with friends and family. The program emphasizes the importance of developing an emergency communications plan, fire evacuation plan and emergency contact cards.
"It is vital to provide kids, families and communities with tools that make it simple to plan ahead for the unexpected," said Kevin Callahan, vice president of community and engagement, Corporate Citizenship at Disney. "We are proud to work with the American Red Cross to inspire youth nationwide to take family preparedness action and help ease kids' fears about emergencies."
The Pillowcase Project was created in New Orleans, and was inspired by the story of local university students carrying their belongings in pillowcases during the aftermath of Hurricane Katrina in 2005. Disney has helped the Red Cross expand the program nationwide by sponsoring The Pillowcase Project since 2013.