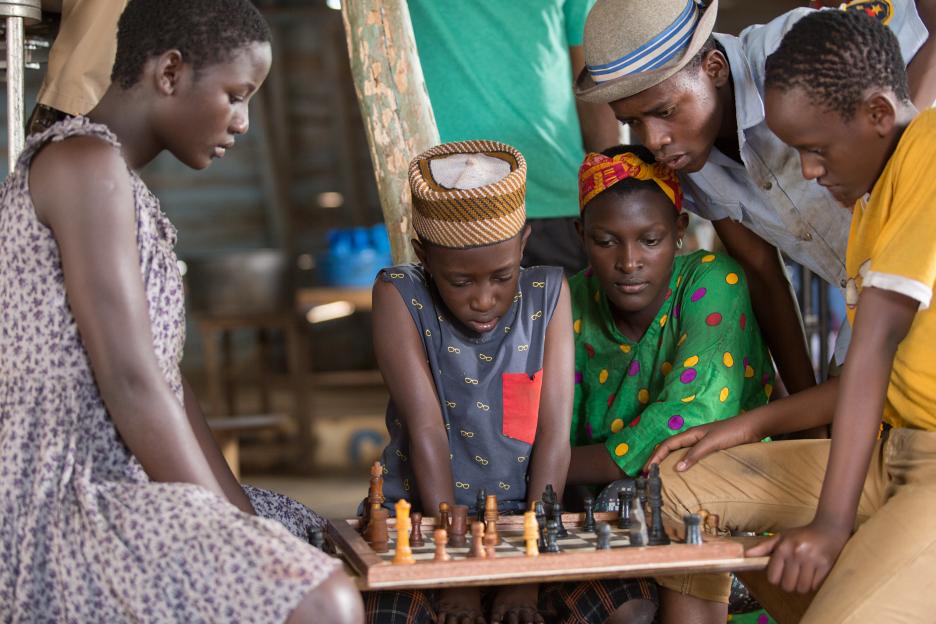 The incredible true story of an underprivileged Ugandan chess prodigy who overcame improbable odds to become a leader in her sport gets a heartwarming big screen treatment in "Queen of Katwe," a bio-drama starring Lupita Nyong'o, David Oyelowo, and newcomer Madina Nalwanga.
Disney, the undisputed king of underdog sports films, has another winner on their hands with this Mira Nair-directed soul-stirrer, a real gem of a biopic that not only shines a spotlight on a deserving subject and the harsh realities of her upbringing but capitalizes on the inherent drama of a sport many find less-than-thrilling. Thanks to William Wheeler's sturdy screenplay and Nair's compassionate direction, "Katwe" manages to stand out among the sports pic pack despite hitting many of the genre's familiar beats. That ability to inject some freshness into a well-worn formula is partially attributable to Sean Bobbitt's camerawork, which authentically and vibrantly captures the splendor and squalor of its Ugandan setting, and the sheer inventiveness and delicacy with which Nair tackles her subject. Toss into the equation a pair of absorbing performances from Nyong'o and Oyelowo and the impressively naturalistic lead turn from newcomer Madina Nalwanga, and you've got the makings of an uplifting dark-horse drama.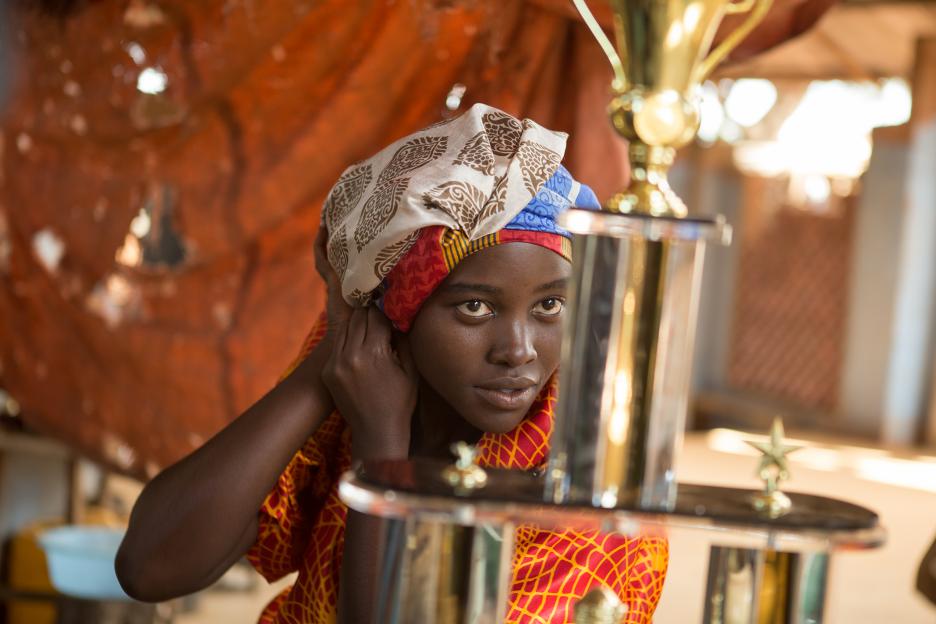 Set in Katwe, a bustling slum in Uganda's capital city of Kampala, the film begins in 2007, where Phiona Mutesi (Madina Nalwanga), an underprivileged local girl, and her younger brother Brian (Martin Kabanza) are selling corn to help their struggling single mother Harriet (Lupita Nyong'o) make ends meet. With the exception of her eldest daughter Night (Taryn Kyaze), a rebellious child with a fondness for boys and the financial comfort they offer, Harriet has ingrained in her children the notion that hard work and dedication are the only solutions to bettering their lives.
Looking for a pastime gentler than soccer, Uganda's national sport, Phiona and her brother Richard are soon introduced to chess by Robert Katende (David Oyelowo), a transplanted soccer coach and civil engineer who also runs a chess program for Katwe kids out of a nearby church. Finding many of Katende's chess teachings applicable to daily life, Phiona quickly takes to the sport, seeing it as a potential ticket out of poverty. Seeing Phiona's natural gift for the game, Robert convinces her disapproving mother to allow him to mentor Phiona, and before long, she's schooling competitors in local tournaments.
But while Phiona's chess skills continues to blossom, both through the teachings of Robert as well as his schoolteacher wife (Esther Tebandeke), leading to high-profile international tournaments and the media attention that accompany them, her family suffers some setbacks of the health and financial variety. As Phiona works her way toward her goal of attaining grandmaster status and the healthy stipend that comes with it, she struggles to overcome the crippling insecurity issues that plague so many underprivileged children like her.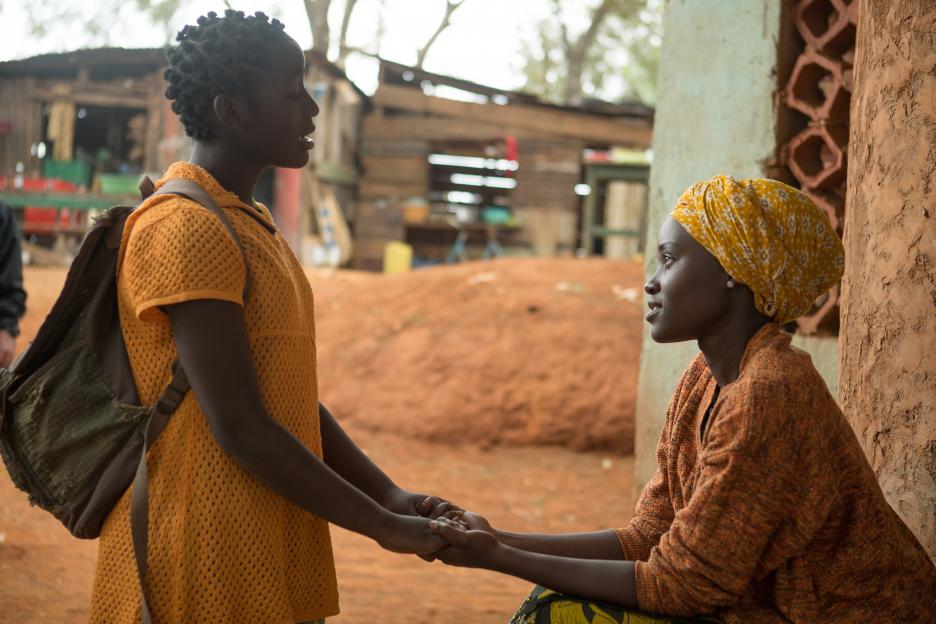 As the stern mother fiercely protective of her children, Lupita Nyong'o positively commands the screen, exhibiting a force of personality virtually as powerful as her Oscar-winning turn in "12 Years a Slave." It's a supporting role, to be sure, but it's a substantial one, and Nyong'o displays a level of commitment that makes one excited for the promising career that awaits her. Similarly, as an actor with the bravery to take on – and excel in – a role as significant as Martin Luther King, Jr. in "Selma," David Oyelowo certainly has the gravitas necessary to steer a chess prodigy to victory. However, "Katwe" also offers Oyelowo an opportunity to show off his playful side, leading to some memorable moments between him and his bit-sized scene partners. Speaking of those youngsters, nearly every child actor in the film is a first-timer, and while they all put in superior work, Madina Nalwanga is truly exceptional in the title role. Tasked with appearing in nearly every scene, Nalwanga not only holds her own against Nyong'o and Oyelowo but also adroitly relates her character's arc from illiterate street kid to worldly chess prodigy.
A feel good film that also serves as a perceptive primer on the game of chess, "Queen of Katwe" proves once again that Disney has a checkmate on the sports pic genre.
Running Time: 124 minutes
Rated PG for thematic elements, an accident scene and some suggestive material.