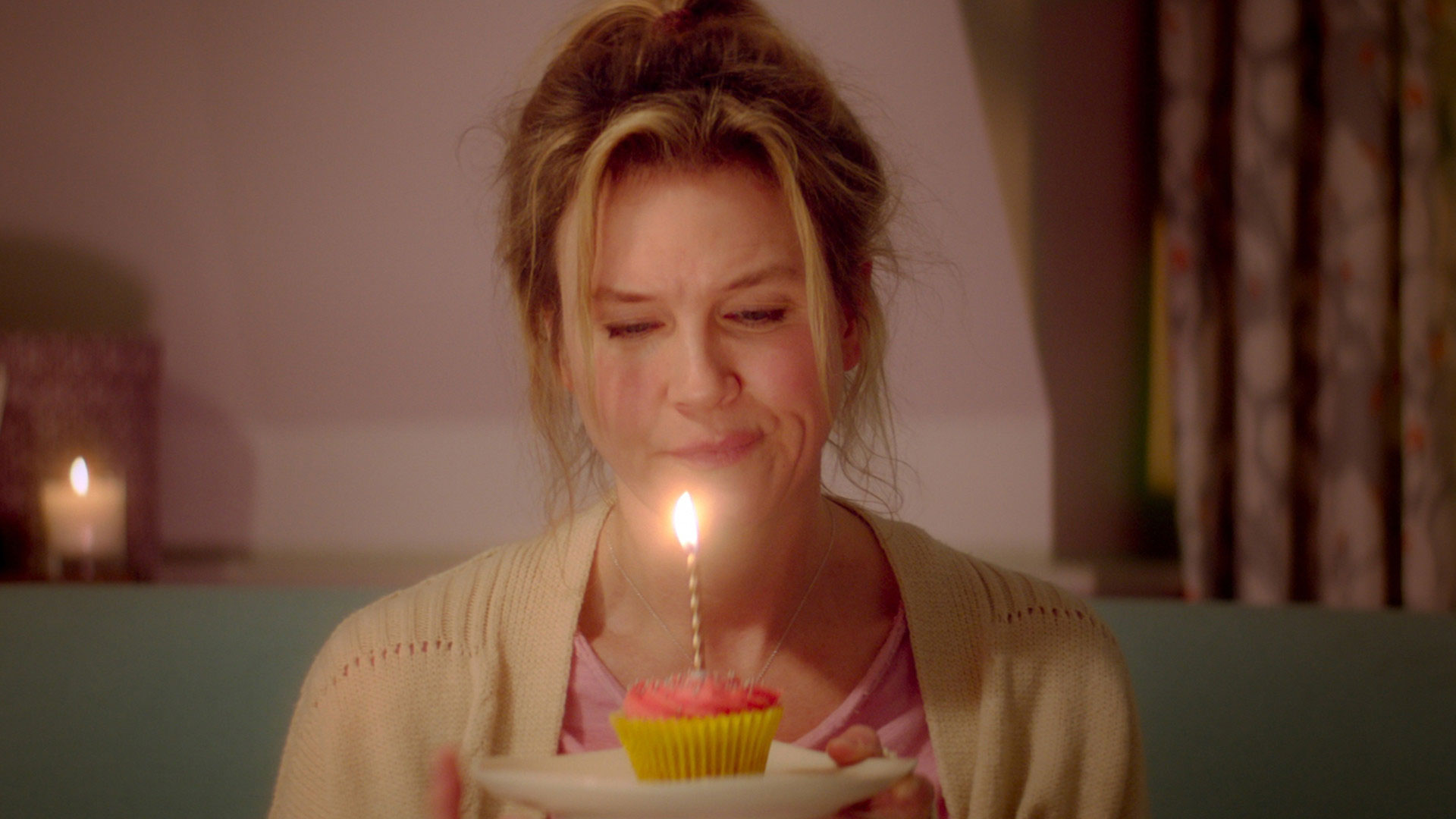 Renée Zellweger steps back into her most famous role as everyone's favorite lovelorn diarist in "Bridget Jones's Baby," the appealing but overlong third installment of the British rom-com franchise that also features Colin Firth, Patrick Dempsey and a roster of new and returning cast members.
Written by "Bridget Jones" novelist Helen Fielding, Dan Mazer ("Borat") and actress-scribe Emma Thompson ("Nanny McPhee"), who also has a cameo as Bridget's OB/GYN, this charming third entry from original "Diary" director Sharon Maguire has all the pratfalls, cheeky British humor and weepy romantic moments that one associates with the franchise. And while the latest installment may not win over any new fans, the film will at least appeal to newcomers, though clearly, given the popularity of the books and previous films, its target audience is returning customers. Excessive running time and formulaic structure aside, the laughs are consistent and the entire cast is superb, leading one to conclude that "Bridget Jones's Baby" delivers enough of the goods to justify a rebirth.
"Bridget Jones's Baby" begins much like the original, with Bridget (Zellweger) alone on her birthday wallowing in self-pity over her romantic troubles. After a ten-year engagement to barrister Mark Darcy (Colin Firth) lead to nowhere, Bridget has called it quits and resigned herself to a life of loneliness. On top of her love woes, with millennial hipsters taking over management positions at work, the careers of the clumsy news producer and her anchorwoman friend Miranda (Sarah Solemani) are now in jeopardy.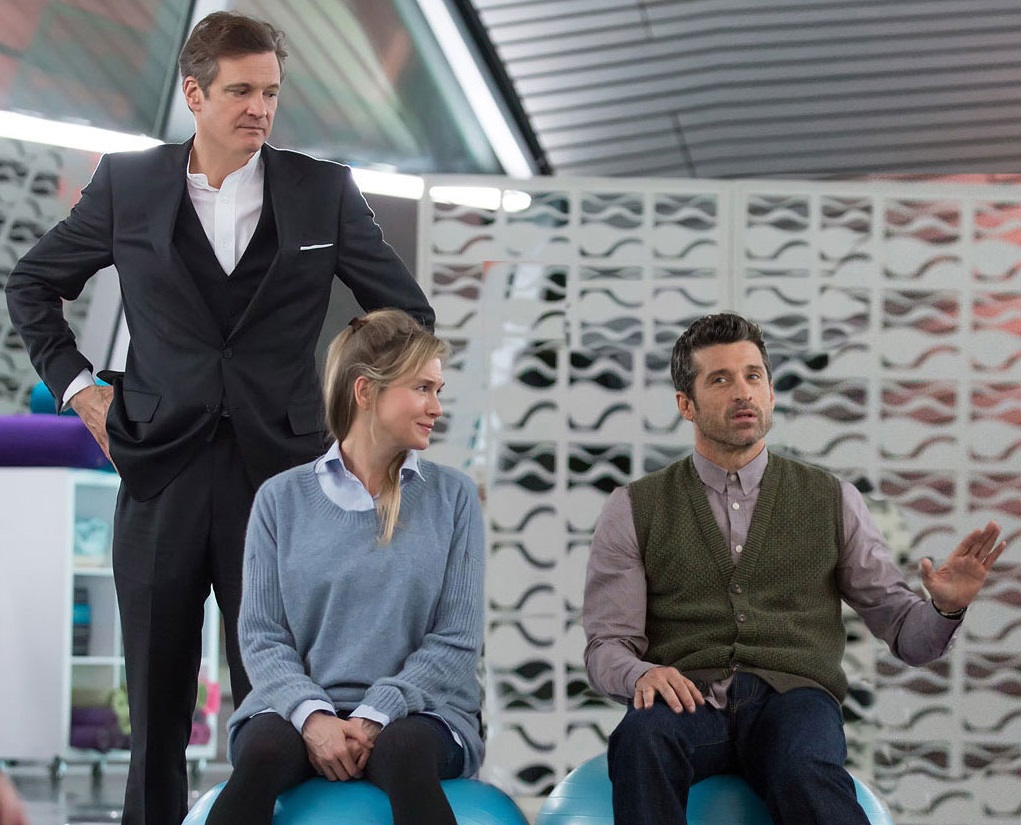 In serious need of a little hedonism, Bridget and Miranda set off for a party-filled camping weekend at a Glastonbury-like festival. There, Bridget stumbles into the tent of a charming American (Patrick Dempsey), and flirtation soon leads to a one-night stand. However, no sooner than returning from her drunken excursion, Bridget promptly reconnects with Mark, which also leads to a carnal encounter.
Inevitably, Bridget soon discovers she's pregnant, leaving her with the serious dilemma of figuring out who is the father: the handsome American mystery man or the elegant Englishman. After informing Mark of her pregnancy, though omitting the part about the uncertain paternity, Bridget learns that the American is none other than Jack Qwant, the fabulously wealthy founder-CEO of a dating site called Qwantify, and, during a hilariously unexpected encounter, also leads him to believe he's the father.
When Mark and Jack learn of each other's existence and the whole paternity predicament, it sparks an amusing rivalry between the two. As Bridget struggles to choose between the two suitors, a series of who's-the-daddy shenanigans ensue.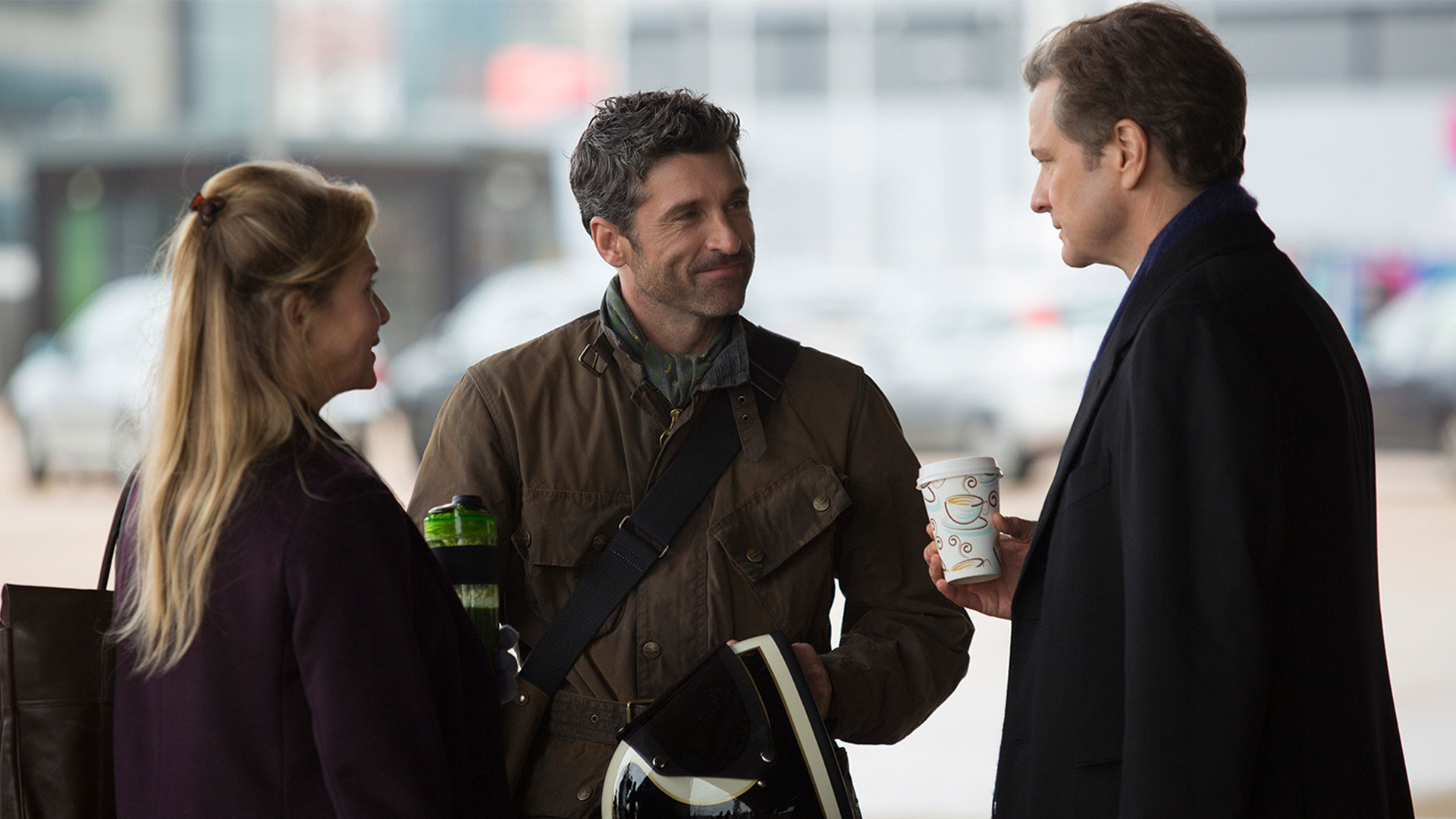 Although the film could've easily lost fifteen minutes on the cutting room floor and still gotten the point across, and the screenplay stretches the daddy rivalry plot perilously thin, "Bridget Jones's Baby" is still undeniably funny and emotionally satisfying without going full cornball. From Bridget's many workplace mishaps to the always-entertaining encounters with her family and friends, the screenwriters throw enough comic subplots into the equation to divert attention away from the contrived romantic premise.
Stepping back into the limelight after a six-year big screen hiatus, Renée Zellweger is in fine form here, proving to audiences that she's just as appealing as she was when she first took on the role in 2001. Although some of the more prominent roles in the previous films have been scaled back for this occasion – Bridget's parents, agreeably played by Jim Broadbent and Gemma Jones, get a few scenes, as does her best friend Tom (James Callis) – the new additions are given ample room to shine, particularly Sarah Solemani as Bridget's feisty coworker, Emma Thompson as Bridget's no-nonsense doctor, and Kate O'Flynn as Bridget's insufferable new boss. As for the romantic interests, Colin Firth makes another predictably pleasant appearance as Bridget's lovably repressed long-term beau, and Patrick Dempsey proves himself a strong addition as the striking CEO with a bad boy streak. And for the Hugh Grant fans saddened to learn of his absence from this installment, fear not: there may be hope yet.
Strictly for the rom-com crowd, "Bridget Jones's Baby" won't leave you terribly surprised, but it will leave you laughing.
Running Time: 123 minutes
Rated R for language, sex references and some nudity.