If you like having long-lasting, free-flowing curls, I strongly recommend that you to try the new Conair Fashion Curl™. It's created for all hair types lengths and textures.
It is armed with two heat levels: high for thick hair and low for fine hair. Start with 1/2 in. – 1 in. sections of hair (longer hair requires smaller sections). Position hair in unit with the opening of the chamber facing towards head (important: the opening of the curl chamber should always face the head.) Do not worry, close handles, hair will be automatically drawn into the chamber.
When a succession of quick beeps sound after 12 seconds, you know your curl is ready – simply open to release the perfect curl and voila!
Features include:
Automatic 12-second timer to create the perfect curls.
Tourmaline ceramic curl chamber that allows for even heat distribution on the hair.
Includes a sight and sound indicators that make it easy to use.
Available in pink, purple and mint green. Price: $69.99 – www.conair.com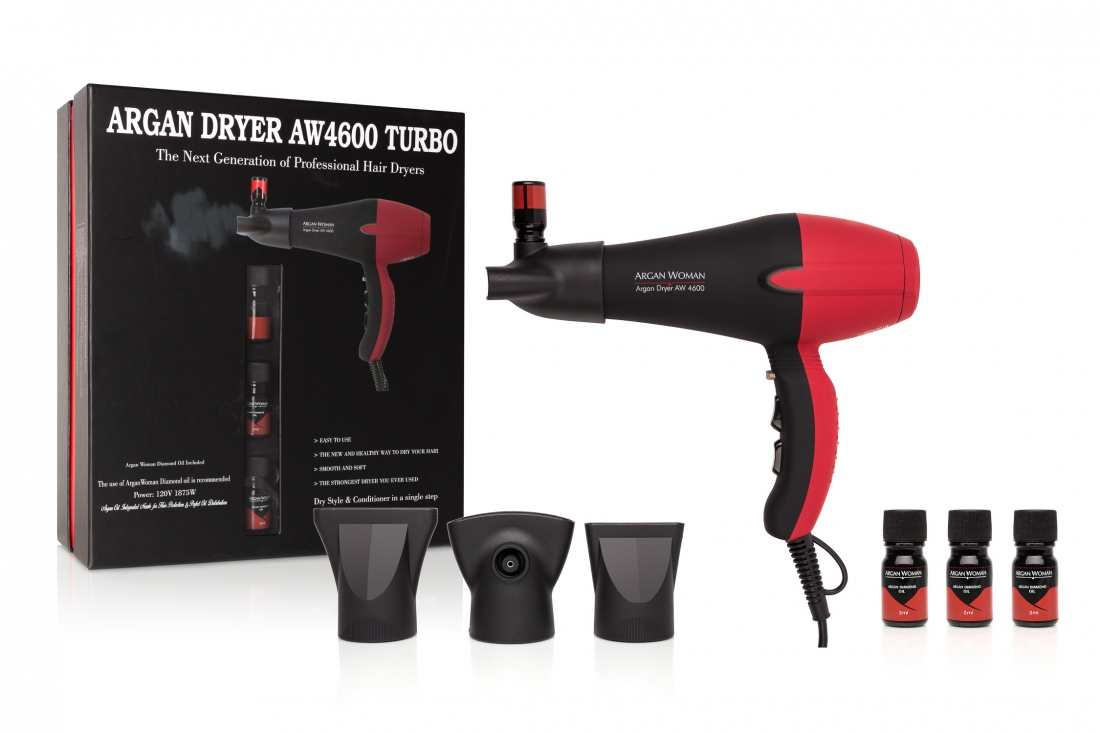 In the past few years Argan oil has been at the forefront of the beauty industry for skin and hair. But, I had never heard of an Argan Hair Dryer, until now. The Argan DRYER AW 4600 makes all the difference when it comes to speed, durability, and yes, frizz reduction.
The Professional ARGAN DRYER AW 4600 TURBO features Argan Oil Nozzle integrated technology to optimally synchronize oil and heat distribution, airflow and drying speed at each setting; ensuring a gentle yet efficient drying process. The air passes through Argan Oil Infused Conditioning Nozzle which distributes the perfect amount of oil, reducing hair breakage by up to 75% and increasing shine by up to 25%.
Price: $295.00 – www.arganwoman.com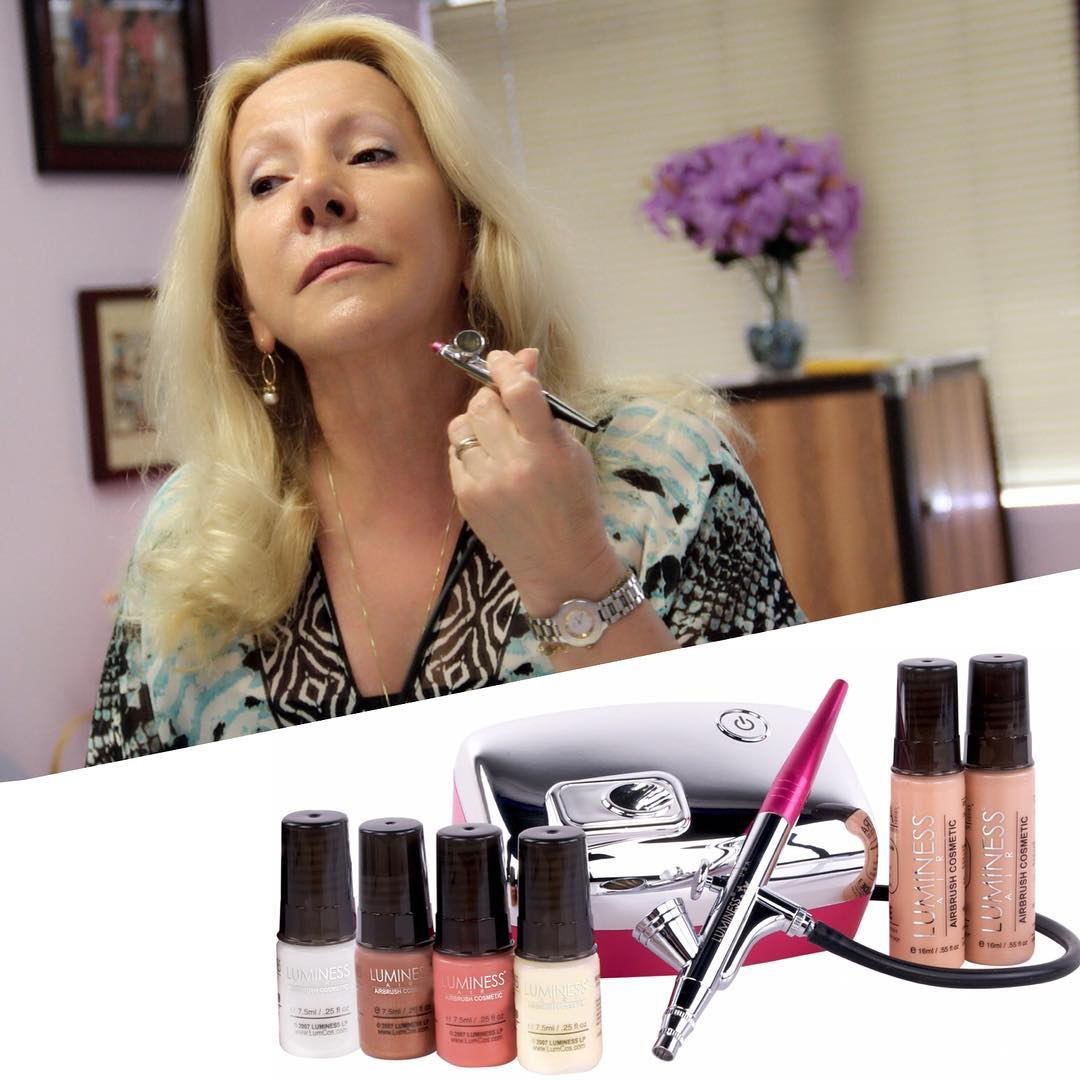 Luminess Air is the best way ever to apply your foundation!
The Epic 2 Airbrush is an age-defying airbrush cosmetics system that brings a professional makeup artist directly into your home and in the palm of your hands. Through the built-in video display, their makeup artist shares quick and easy tips for creating a soft, luminous finish that looks and feels as natural as bare skin.
I watch a lot of TV programs including infomercials. I often wonder if what I see is all fluff or does it really work? Is it the miracle tool that it promises to be? I asked myself that very question when I saw the Luminess Air Airbrush starter kit tutorial infomercial. Now, I can tell you that it works like a charm. It is the best tool I have tried when it comes to air brushing.. Airbrushing helps eliminate cross-contamination resulting in healthier, fresher skin. You never have to touch your skin or worry about cleaning sponges and brushes. It is easy and quick. It eliminated wrinkles, evens skin tone and smooths texture for a youthful, radiant glow by delivering a high-impact pigments in a feather-light, buildable formula that allows your skin to breathe.
Other benefits include: Minimizing pores without looking cakey. The kit comes with a range of skin-matching shades.
Along with their revolutionary line of foundations, the Epic can be used for easy, quick and long-lasting applications of concealer, primer, moisturizer, blush, eye shadow, bronzer, skincare rejuvenation products.
It's so compact, it can even fit in your purse. Luminess Air is definitely a worthy investment for yourself!
Price: $300.00 – http://www.luminessair.com/