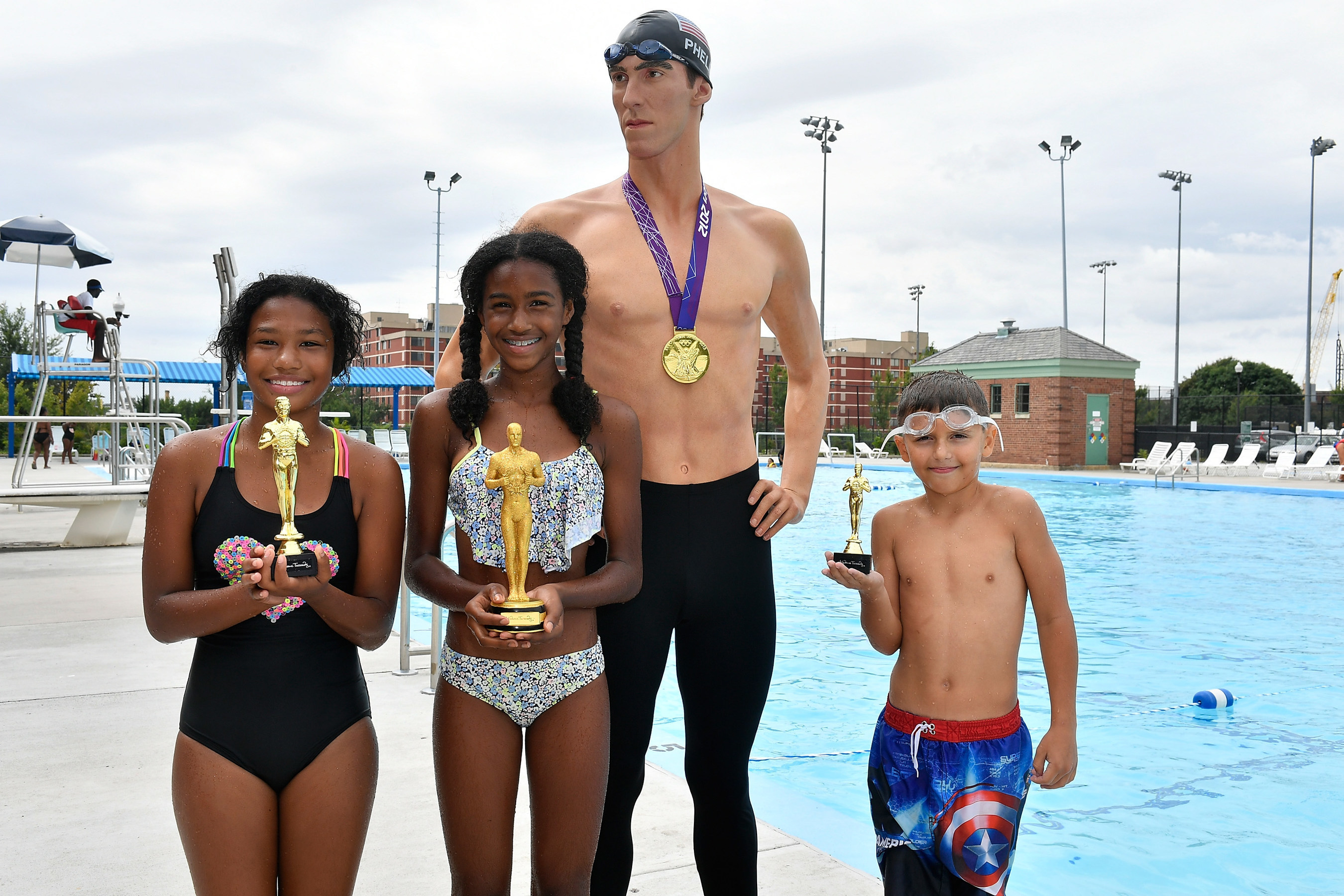 Madame Tussauds Washington, DC welcomed the figure of Olympic gold medalist Michael Phelps coinciding with the highly-anticipated 2016 Summer Olympics.
As Phelps looks to win gold in Rio de Janeiro, visitors to the DC attraction can interact with the famous gold medalist and cheer on Team U.S.A alongside his figure. Phelps' figure, initially launched by Madame Tussauds San Francisco in 2014, will remain in the nation's capital throughout the 2016 Summer Olympics, honoring his athleticism and admirable career representing his beloved home country.
To celebrate the arrival of the Olympian, Madame Tussauds DC partnered with the DC Department of Parks and Recreation (DPR) to unveil the figure at Banneker Pool, located conveniently at 2500 Georgia Avenue NW in downtown DC, inviting aspiring young swimmers to interact with the figure. Overlooking the large pool and surrounded by cheering fans, Phelps' figure looked right at home. Children were invited to participate in swim competitions where the grand-prize winner took home free admission for a family of 4 to the famed DC attraction.
Born nearby in Baltimore, Maryland, Phelps found a love for swimming at the mere age of seven. Since then, he has spent innumerable hours in the pool and participated in the past four Summer Olympic Games, racking up a total of 22 medals, thus making him the most decorated Olympian of all time. Rio will be Phelps' fifth and final Olympic endeavor as he takes one final lap, coming out of retirement at the age of 31 to again compete against the world's elite. Out of water and away from his stellar career, he has recently become a father to his son, Boomer, with fiancée Nicole Johnson.