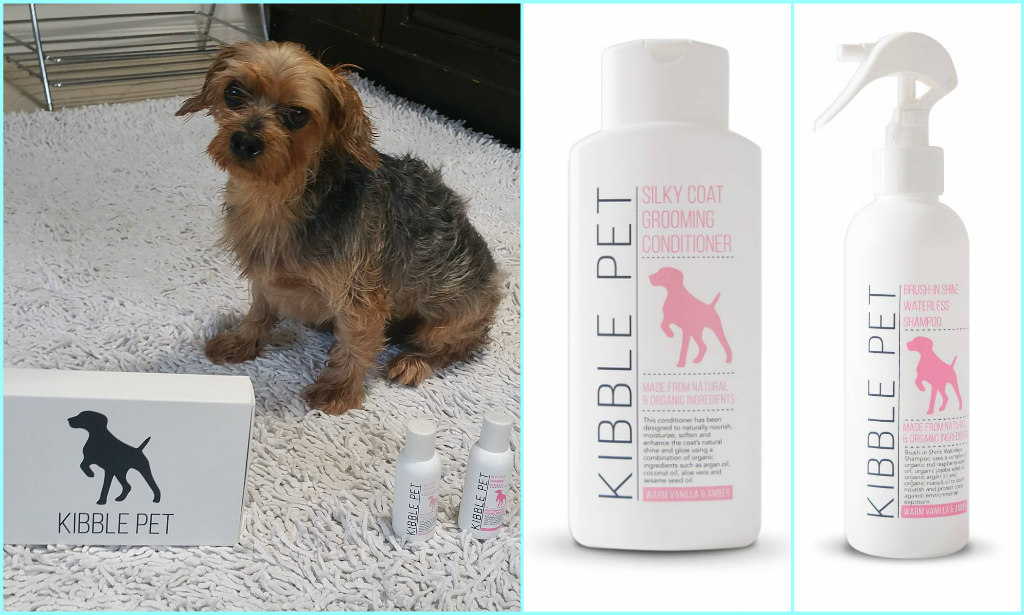 Recently, my mother was very excited to discover a new product called Kibble Pet. I knew it was nothing that Casper and I could eat so it had to be something else. But what could it be? Well, come Saturday, my biggest fear became reality when I heard her say; "I am going to give you a little bath." I have to share a secret with you; Casper and I hate water. Getting a "little bath" is not our favorite thing. This Saturday was no exception.
I have very sensitive skin and therefore some shampoos irritate me. However, I was pleasantly surprised not to have any reaction to the Kibble Pet's, all-natural, organic line. My mom used the Warm Vanilla and Amber scent on me. I heard her say that some of the ingredients include argan oil, coconut oil, red raspberry seed oil, aloe vera, neem seed oil and extract, sesame oil and sunflower oil. So this particular time, I did not mind the bath so much, and I have to admit that I truly liked the scent. I felt as if I was on vacation in Hawaii.
My mom was so impressed that she called Samantha Kent who owns the company to ask her a few questions and tell us about the products.
How did you come up with the idea?
Samantha: Kibble Pet is designed to give pet owners and professional dog groomers salon-quality, natural canine hair care products at an affordable price. I initially created Kibble Pet for my two golden-doodles. They would love to go swimming, but always came back with that 'wet dog' smell and matted fur. I solved this problem with my first two products.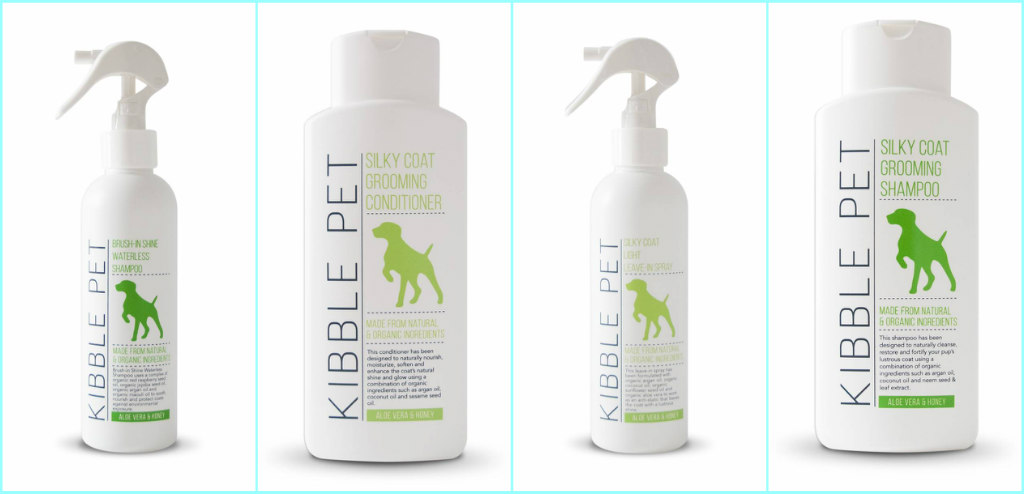 Miracle Dematter dissolves those tough matted tangles without having to cut them, and Brush-in Shine Waterless Shampoo allows me to give them a quick and easy cleaning between grooming sessions. I am so excited to now bring these and other Kibble Pet products to the market. Kibble Pet never forgoes quality for convenience, because animal lovers everywhere know that true love means keeping your best little friends comfortable and happy every day, in and out of the pool.
▪ Some dogs have grain allergies, just like humans. So we say no to using SLS, harsh soaps that irritate the skin and dry out fur, toxic preservatives, parabens, and grains.
▪ We use only top quality ingredients, because why use something on your dog that you wouldn't use on yourself?
▪ We use recyclable plastic HDPE bottles because we want to encourage our customers to re-recycle.
▪ All of our products are made in the USA.
▪ We donate 5% of all proceeds to animal shelters and charities so that underprivileged dogs can get the grooming care they deserve!
▪ We believe all pet products should be USDA Approved Organic, which is why we have a staff of organic product experts working to extend our line into as many opportunities as possible.
▪ Our product ingredients, research methods and manufacturing processes are all 100% animal cruelty free.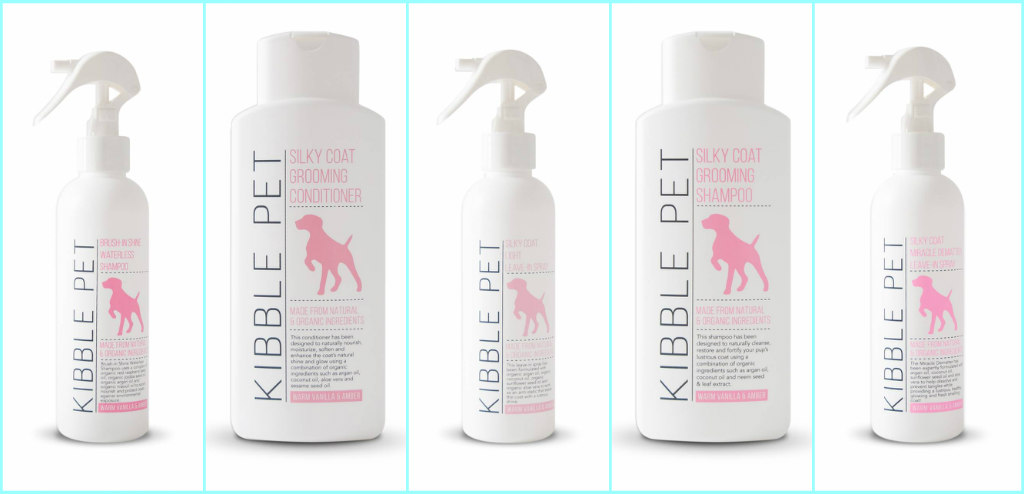 By the end of the conversation, my mom got the combo pack for pets on the go. Or as she calls it, the travel kit, which includes:
▪ Brush-in Shine Waterless Shampoo (a dry shampoo for dogs!)
▪ Silky Coat Grooming Shampoo and Conditioner
▪ Silky Coat Light Leave-in Spray
▪ Silky Coat Miracle Dematter (no more tangles!)
▪ Silky Coat Leave-in Spray
Next Saturday, she is going to try the other scent Aloe Vera and Honey. I hope this time she will choose Casper instead of me to experiment! I still hate water!
Kibble Pet products are sold online at www.kibblepet.com and prices range from $22 to $35.