CrazySmooth® Anti-Frizz Shampoo & Conditioner
This works like a charm! As soon as you wash your hair and comb through, you feel the detangling effect. It leaves your hair glossy and smooth-as-silk.
Color Proof uses next generation smoothing technology featuring a proprietary blend of exclusive oils including Camellia Oil from Japan and Abyssinian Oil from Africa, with seaweed and shea butter, instantly softens, smoothes and defrizzes hair while returning it to its healthiest condition ever. This 100% vegan formula nourishes, tames and defies with color and heat protection without the use of sulfates, salts or gluten.
So, if the last summer days are still causing your hair to turn into a frizz ball, this product is the answer! It also has heat protection and restores luster and vitality.
I recommend applying from the scalp to the end of your hair. Leave it on for about a minute and rinse thoroughly.
Available in sizes: 2 oz., 8.5 oz., 25.4 oz.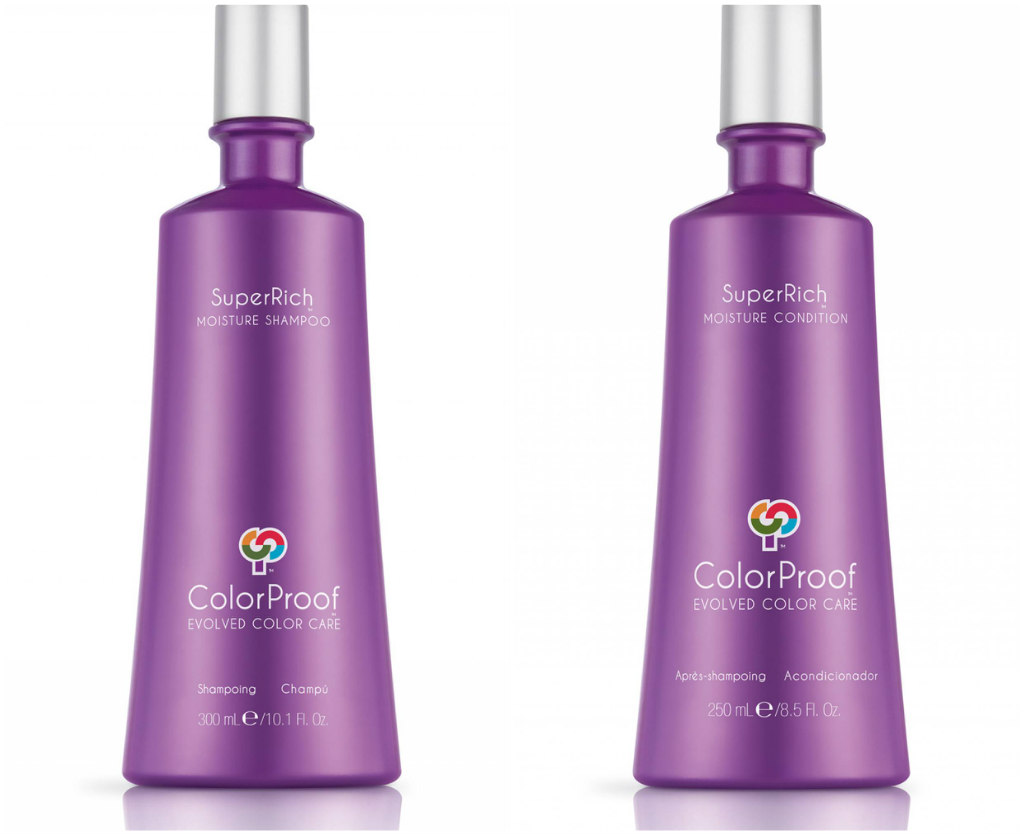 New from Color Proof is their SuperRich® Moisture Shampoo
This breakthrough formula envelopes hair in a luxurious billowy lather that rinses clean, leaving color insanely vibrant and shiny.
100% vegan, gluten-free and sulfate and salt free.Rehydrates and replenishes dry hairInfuses lightweight moisture, vitality, and healthy shineUnsurpassed color and heat protection. Perfect for daily use AND, you can also use it as body wash.
Check out these products in travel size too!
For more information on Color Proof visit: http://www.colorproof.com