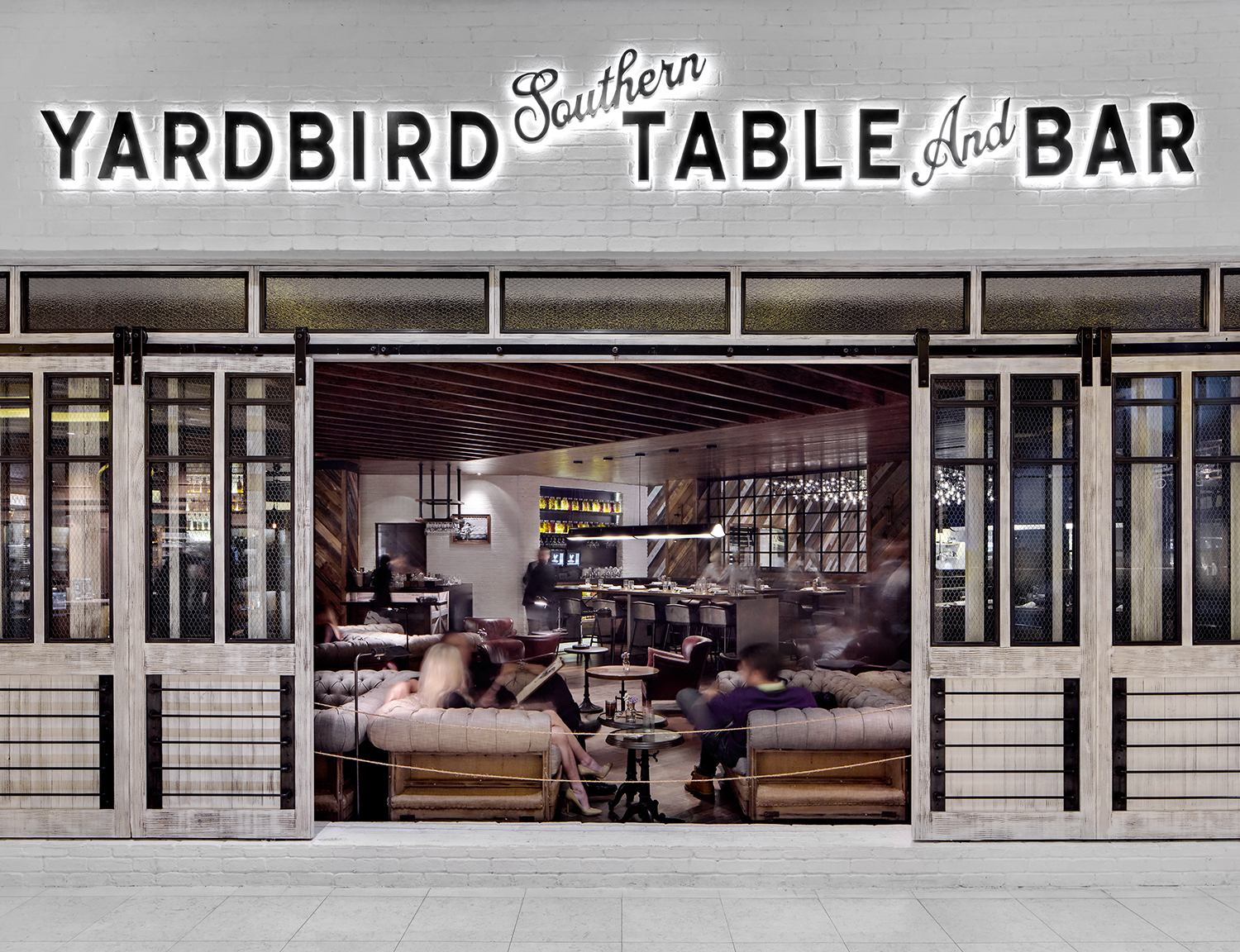 In a recent trip to Las Vegas to review a couple of popular casino residency shows, I decided to check out a restaurant there I've been hearing about named the Yardbird Southern Table & Bar. I figured we could have dinner after the show and make a night of it. Staying at the beautiful Palazzo Hotel and Casino made it quite convenient because The Yardbird is located on restaurant row inside the Venetian, which is adjacent to the Palazzo. After working up an appetite enjoying the iconic duet of Donny & Marie, we were more than ready to experience the Yardbird. And what an experience it was.
When we arrived, we were greeted by a lovely hostess who immediately seated us at our table. Our server James introduced himself and told us about the specials and what he recommended. Then we were personally welcomed by the manager, Greg, who proceeded to tell us all about the history of this great establishment. The Yardbird Southern Table & Bar originated in Miami, FL after Chef Jeff McGuiness left the popular restaurant Gigi and partnered with John Kunkel to open Yardbird in October 2011. The Las Vegas location opened in January 2015.
Greg would return periodically throughout dinner to offer other interesting tidbits of information and assure that our every need was met. You talk about superb service; the entire staff demonstrated an attention to detail rarely seen.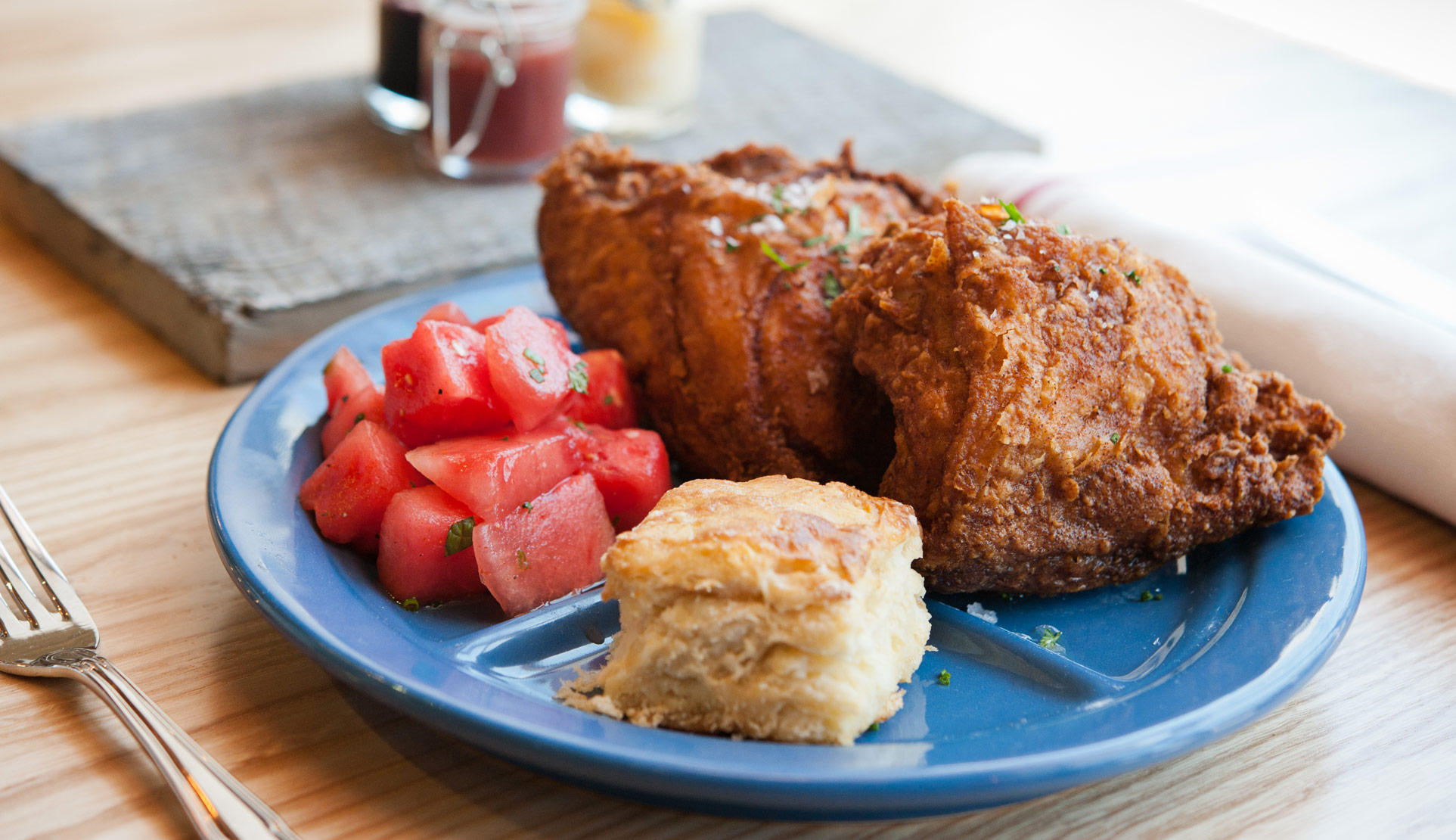 We were anxious to try a variety of dishes, so we began with some of what they call their "southern starters." We ordered the Deviled Eggs, with dill, chives and smoked trout roe ($10), along with the Macaroni and Cheese, with trottole pasta, five artisanal cheeses and crispy herb crust ($10), and also the Skillet Cornbread with Vermont sharp cheddar cheese, bacon jalapeño and honey maple butter ($9).
The thing you notice first about the Yardbird's cuisine is the effort made to introduce new and exciting flavors to everyday dishes. This is daring because the results could vary from; "loved it," "to hated it." We happened to love it! Not wanting to fill up on "starters," we ordered our entrees. And having heard rave reviews about their incredible fried chicken, we had no choice but to try it. We ordered Lewellyn's Fine Fried Chicken, served with honey hot sauce ($26), which was ½ of a chicken and to die for. They take so much pride in making their fried chicken the best of the best, that they use a 27-hour brining process, and then dredge it in their secret recipe of spices and flour, followed by the final step of frying to perfection. It is by far the moistest and most flavorful fried chicken we have ever had. Apparently, this meticulous and time-consuming preparation of the chicken before it is cooked is what makes the chicken so tender and tasty.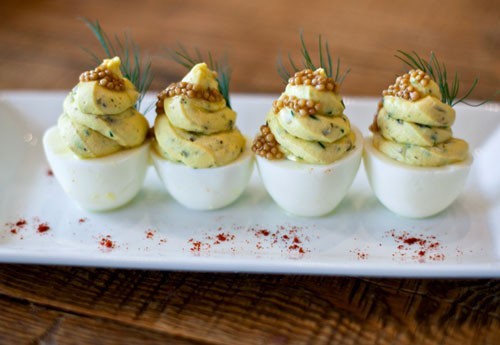 We shared a variety of side dishes like the Roasted Carrots with coriander seed, orange and cumin ($10), the Green Beans, a scrumptious mix of flavors including smoked yogurt, and toasted almond vinaigrette ($10), Cauliflower Mashed Potatoes whipped with roasted garlic ($9) (with no discernible taste of cauliflower), and their home-cooked Grits with nora mill grits and Vermont sharp cheddar cheese ($9).
After stuffing our faces with all of this delectable food, James had the nerve to ask us about dessert. But even though we were indeed satiated, there was no way we could pass on the Peach Cobbler with a marzipan crumble, French vanilla ice cream, Florentine almond cookie bowl and cinnamon twist. What saved us was this particular dessert is baked to order and takes 25 minutes to prepare. That gave us the necessary time to make a little room before it was served. Well, this was definitely a case where the best was saved for last. The peach cobbler came to the table piping hot, and when you place the French vanilla ice cream on top, it melts into the cobbler and it can only be described as an ethereal experience. Almost too good to be true!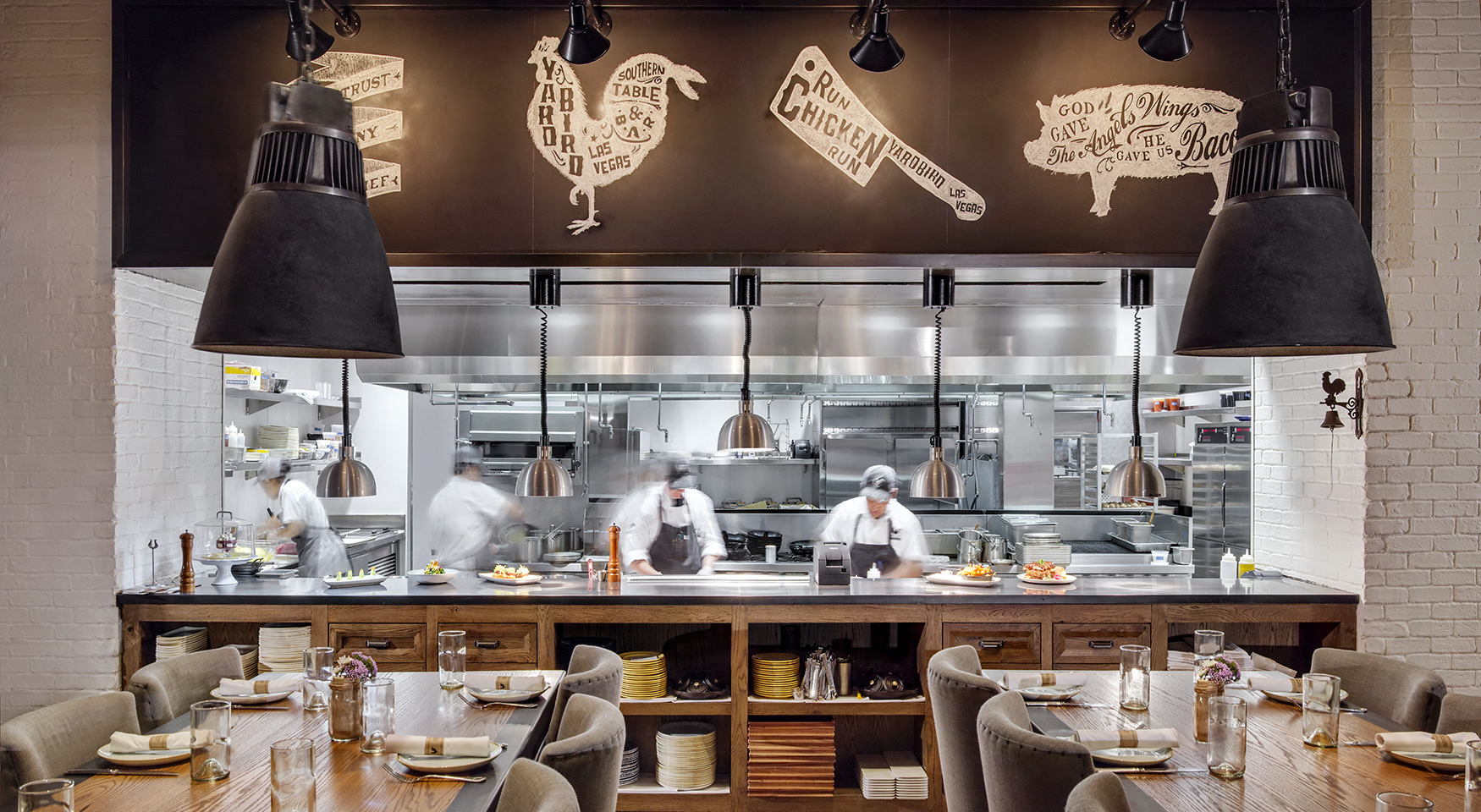 After thoroughly enjoying the "pièce de résistance," we thanked James for his extremely attentive service and asked him if he considered the Yardbird cuisine "soul food" or "southern food," and without hesitation he called it southern, because of the way it is prepared and the history of the recipes steeped in that "good ol' southern hospitality." That was good enough for me, because you can call it whatever you want, just be sure to call it delicious!
For More Information Visit www.venetian.com/restaurants/american/yardbird