"I am not a collector," filmmaker Guillermo del Toro told the press on the morning of LACMA's latest exhibition preview of Guillermo del Toro: At Home with Monsters. Ever since he could remember, del Toro has been fascinated with monsters. For decades, he has brought them home in the form of sculpture, paintings and objects. Although he does not call himself a knowledgeable collector of art, for the first time, the notable director is inviting the public to view his impressive and most prized art possessions from his residence known as: Bleak House.
del Toro has reinvented horror and fantasy, creating famous films, including Cronos (1993), The Devil's Backbone (2001), Hellboy (2004), Pan's Labyrinth (2006), Pacific Rim (2013), and Crimson Peak (2015). Although he doesn't refer to his work as "horror," the exhibit will transport you to a land filled with witches, spirits and otherworldly creatures.
"I fit with the monsters," del Toro added. "I found in these monsters… a very moving essence — I think humans, we are pretty repulsive. The beauty of monsters is that they require acceptance and a love to survive."
The director says that he is attracted to the forms and beauty of horror. "I lie somewhere between a crossroad of horror and fairy tale," del Toro said.
The exhibit, which explores del Toro's creative process by bringing together elements from his films, objects from his vast personal collections, drawings from his notebooks, and approximately 60 objects from LACMA's permanent collection runs from August 1st to November 27, 2016.
"I hope that people will get lost in a slightly terrifying view of my brain," del Toro said of the exhibit.
The diverse range of media—including sculpture, paintings, prints, photography, costumes, ancient artifacts, books, maquettes, and film— totals approximately 500 objects and reflects the broad scope of his inspirations.
"By bringing del Toro's notebooks, collections, and film art into museum galleries, we acknowledge the curatorial aspects of his approach to filmmaking," says Britt Salvesen, curator and department head of the Wallis Annenberg Photography Department and the Prints and Drawings department at LACMA.
The exhibition begins with Childhood and Innocence, exploring the central role children play in many of del Toro's films.
Victoriana, the next gallery, references the Romantic, Victorian, and Edwardian ages, as well as latter-day interpretations of the Victorian era. Charles Dickens, the quintessential Victorian writer, inspired the name of del Toro's personal residence, Bleak House, a curated space from which many objects in the exhibition are borrowed. Dickens's blend of realism and fantasy, fascination with the city, sense of humor, and predilection for taxonomy, multifarious character types, and intricate plot twists resonate in del Toro's films.
Visitors will subsequently experience a version of Del Toro's Rain Room (not that Rain Room), a favorite spot in Bleak House in which del Toro has installed a false window and special effects to simulate a perpetual thunderstorm.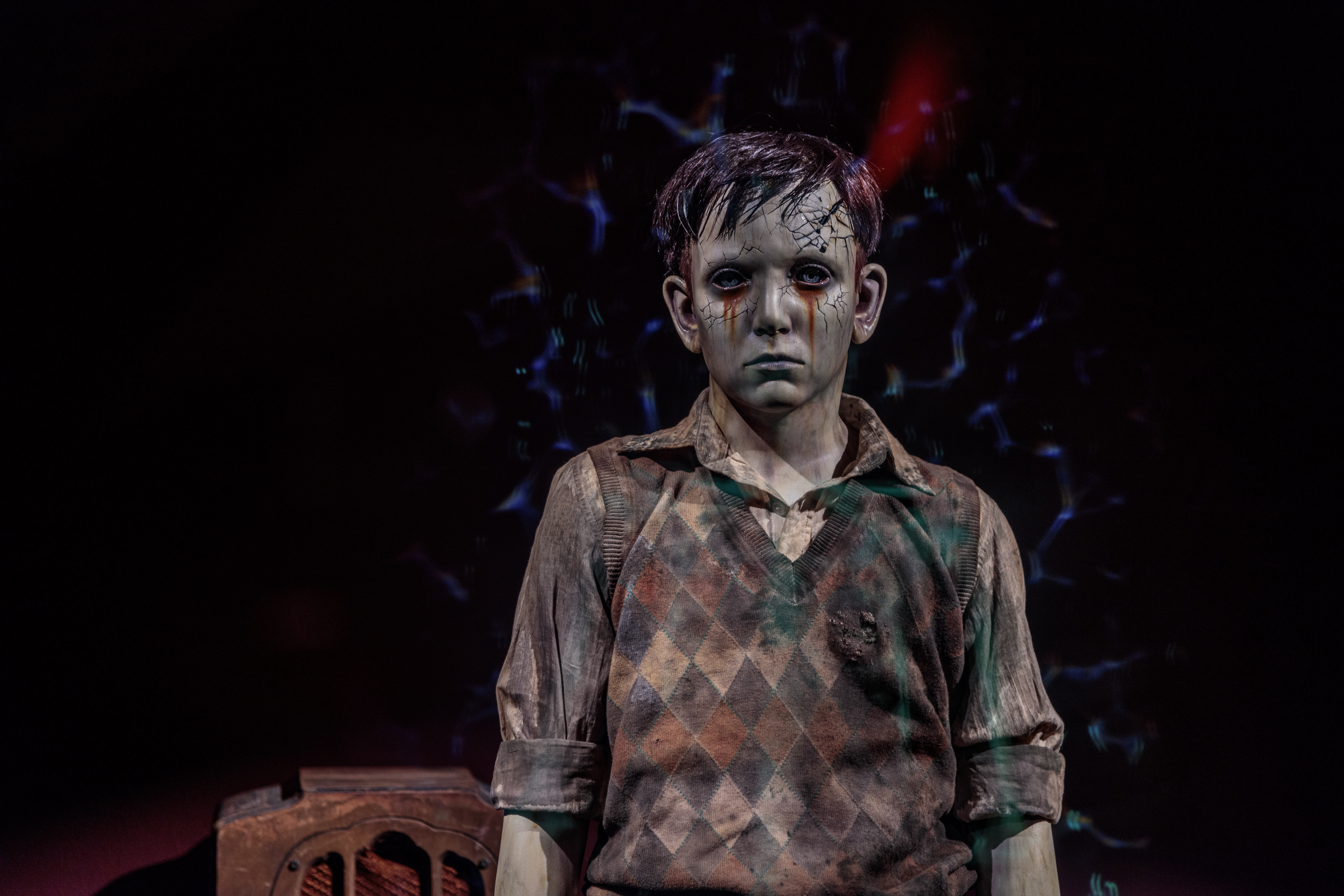 The next section explores del Toro's interest in Magic, Alchemy, and the Occult. His films are full of puzzles, talismanic devices, secret keys, and quests for forbidden knowledge. Many of del Toro's characters are scientists, contemporary successors to the monks and alchemists who explored the boundaries between the holy and unholy. He cites the influence of H.P. Lovecraft, the idiosyncratic American writer whose work is considered foundational for the genres of horror and science fiction.
Movies, Comics, Pop Culture delves into del Toro's obsession with cinema, from B movies and horror films to directors Alfred Hitchcock and Luis Buñuel. Del Toro's voracious appetite for film is matched by his enthusiasm for comic books and his admiration for a wide range of illustrators such as Moebius (Jean Giraud), Frank Frazetta, and Richard Corben. He has directed several comic-book adaptions, working closely with Mike Mignola on two films based on his Hellboy series.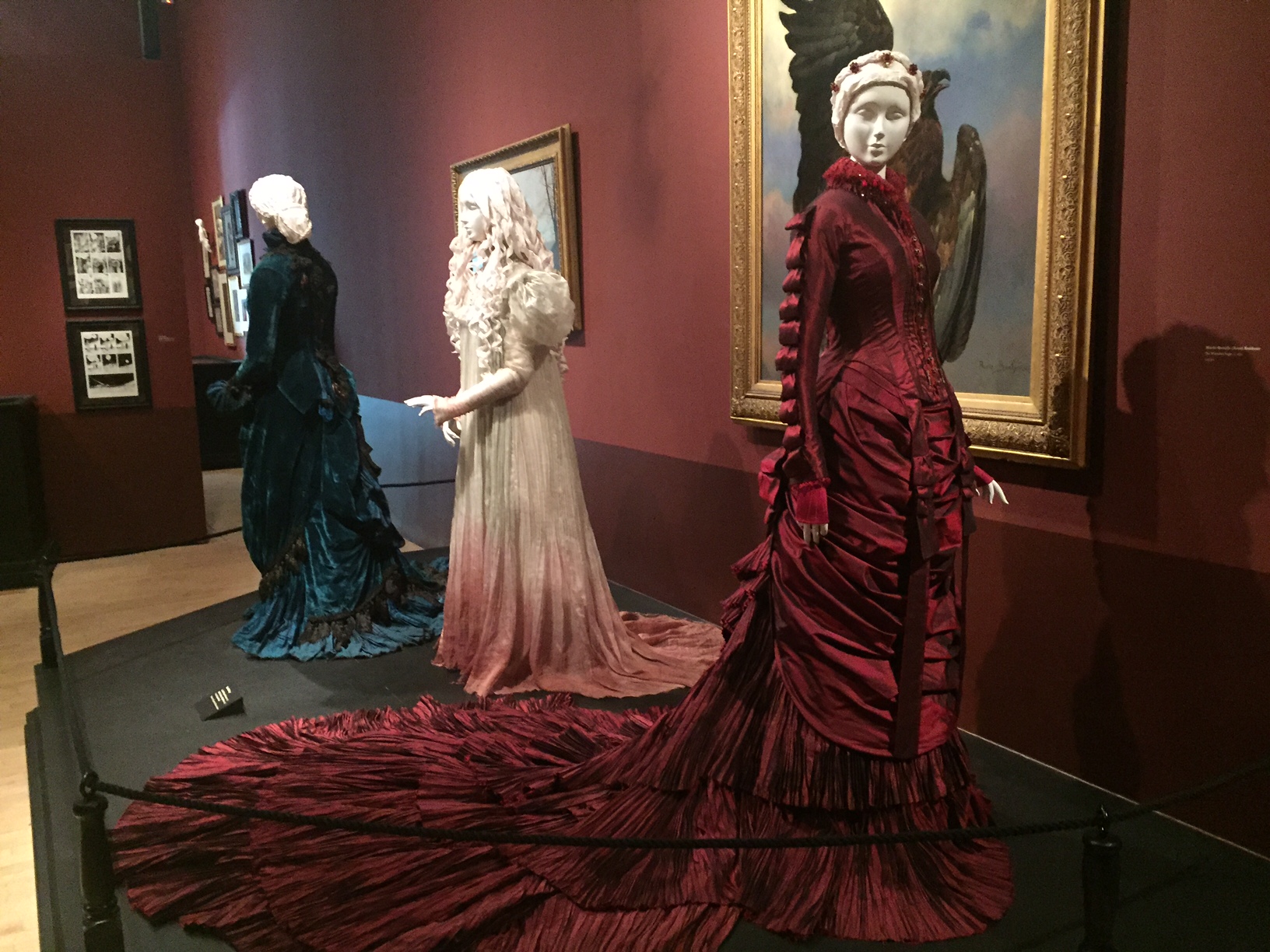 Frankenstein and Horror reveals del Toro's lifelong love affair with the tale of Dr. Frankenstein and his monster. He first absorbed the story as a child, via James Whale's 1931 film, impressive in its Expressionist-inspired visual beauty. As a teenager, he read Mary Wollstonecraft Shelley's novel Frankenstein; or, The Modern Prometheus (1818), which emphasizes the monster's essential fragility and vulnerability.
Del Toro's fascination with monsters of all types is showcased in Freaks and Monsters. He sees some monsters as tragic: beautiful and heroic in their vulnerability and individuality, they mirror the hypocrisies of society and bring to light corrosive standards of perfection.
By Pamela Price
For museum info visit: www.lacma.org