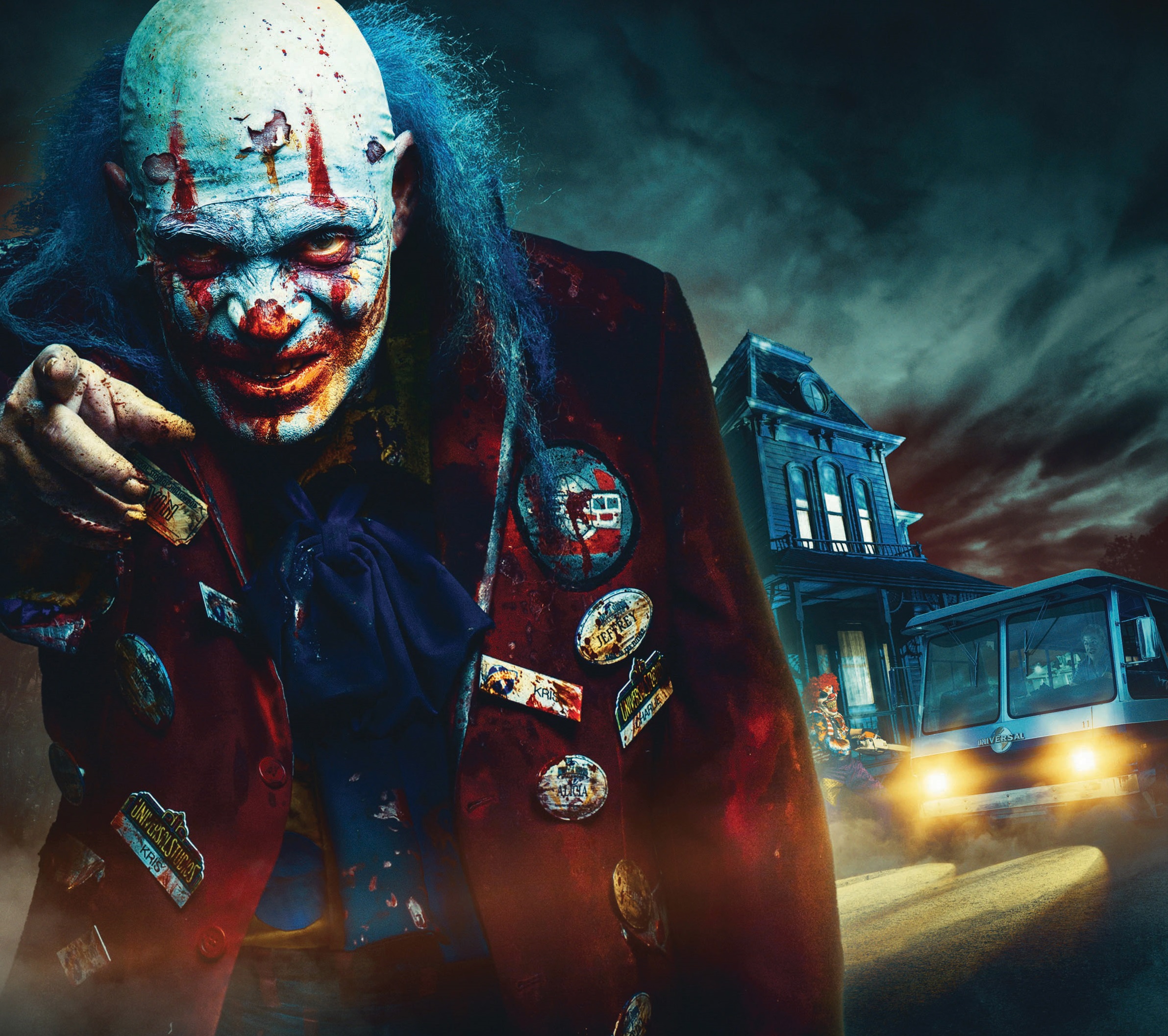 It's already time to countdown to Halloween!
Horror auteur Eli Roth ("Hostel") and his digital network Crypt TV take the helm of the infamous "Terror Tram," marking the first time ever that the signature attraction comes to life through the twisted mind of the filmmaker, as part of this year's "Halloween Horror Nights" at Universal Studios Hollywood, which kicks off Friday, September 16, 2016.
"Eli Roth Presents Terror Tram" will expose guests to the fabled legacy of serial killer clown "Hollywood Harry," the story of a former jovial celebrity clown turn depraved murderer, and the minefield of carnage he left behind.
The all-new "Terror Tram" experience will tell the sordid tale of former Angeleno resident Harold Kappowitz whose alter ego "Koodles the Clown" went from cheerful circus performer, to the lovable star of his own children's network television show…before he was overcome by his genuine "killer instincts."
By the 1990s, hard knocks took a deadly toll on Kappowitz, and the onetime endearing clown found himself exiled by the very Hollywood entertainment community that once adored him. With an all-consuming anger and hatred, Kappowitz—a now crazed and disheveled recluse—took refuge from society by hiding out at Universal Studios, emerging as notorious serial killer clown, "Hollywood Harry." Recurring murders began to dominate the studio, as "Hollywood Harry" drew strength from recruiting other outcast former clowns who, together, took revenge on Studio Tour guides and visitors alike, ceremoniously killing them, and leaving behind a deadly trail of terror.