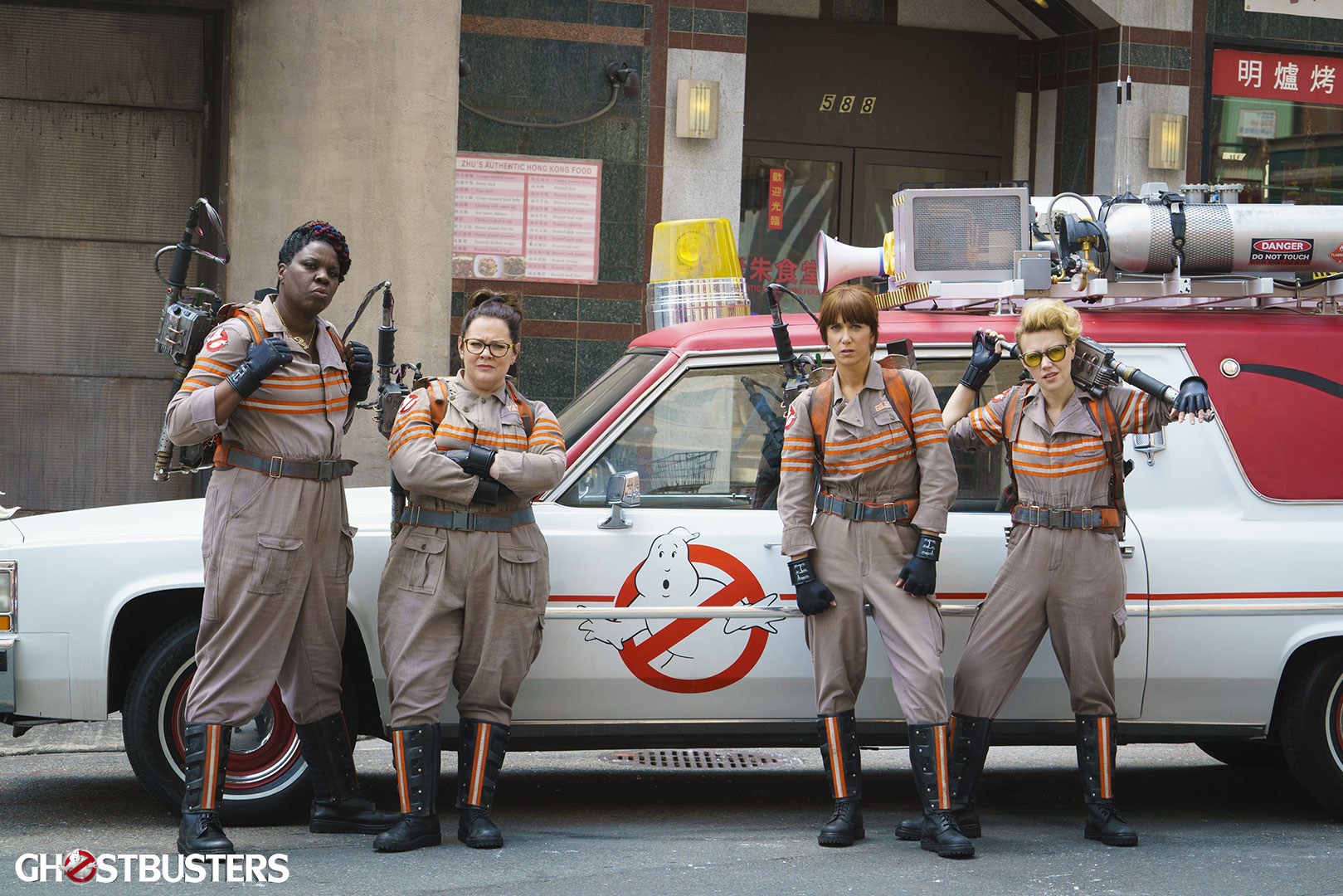 To reboot or not to reboot? That is the question. Hollywood seems to think that reviving any classic franchise, adding some relevant superstars and parading it as a present-day blockbuster will somehow earn studios premium box office dollars. Revenue aside, more often than not, remakes tend to sacrifice quality over quantity. In 'Ghostbusters' case, over 30 years later, it was better left untouched. Although writer/director Paul Feig ("Spy"), has seen and delivered his fair share of hit comedies, he somehow fell short this time around. With four comedic powerhouses (Melissa McCarthy, Kristen Wiig, Kate McKinnon, Leslie Jones), Feig and co-writer Katie Dippold had all of the ingredients to cook up the perfect recipe for hilarity. Regrettably, they turned out a script filled with stale jokes and bland dialogue.
Since the original 1984 'Ghostbusters' and the 1989 sequel starring Bill Murray, Dan Aykroyd, Rick Moranis, Ernie Hudson and the late Harold Ramis, there have been many rumors surrounding a possible remake. Wisely, Murray expressed his disinterest in participating in any sequel. Fast forward to 2016 and the 'Ghostbusters' have somehow found their way back to the silver screen. Only this time, female leads step into the beige jumpsuits.
Similar to the first two films, it's really all about a team of ghost fighters battling, not only the paranormal, but also the skeptics who don't believe in the supernatural world. Kristen Wiig is Erin Gilbert, a ghost enthusiast turned physics professor. Years ago, she and her friend Abby (Melissa McCarthy) co-wrote a book about the paranormal. Although she kept the book a secret, a man tracks down Erin to help him hunt a terrifying spirit haunting an old landmark. Forced to reunite with Abby, one thing leads to another and the ghost-hunting gang is back. Add the awkward, yet genius Jillian (Kate McKinnon), the ex-MTA security officer Patty (Leslie Jones) and their dumber-than-a-doorknob receptionist, Kevin (Chris Hemsworth) and you've got the 'Ghostbusters.' As soon as they discover that ghosts are popping up all over New York City, they pull their efforts together to stop the man (Neil Casey) who is unleashing the paranormal beasts.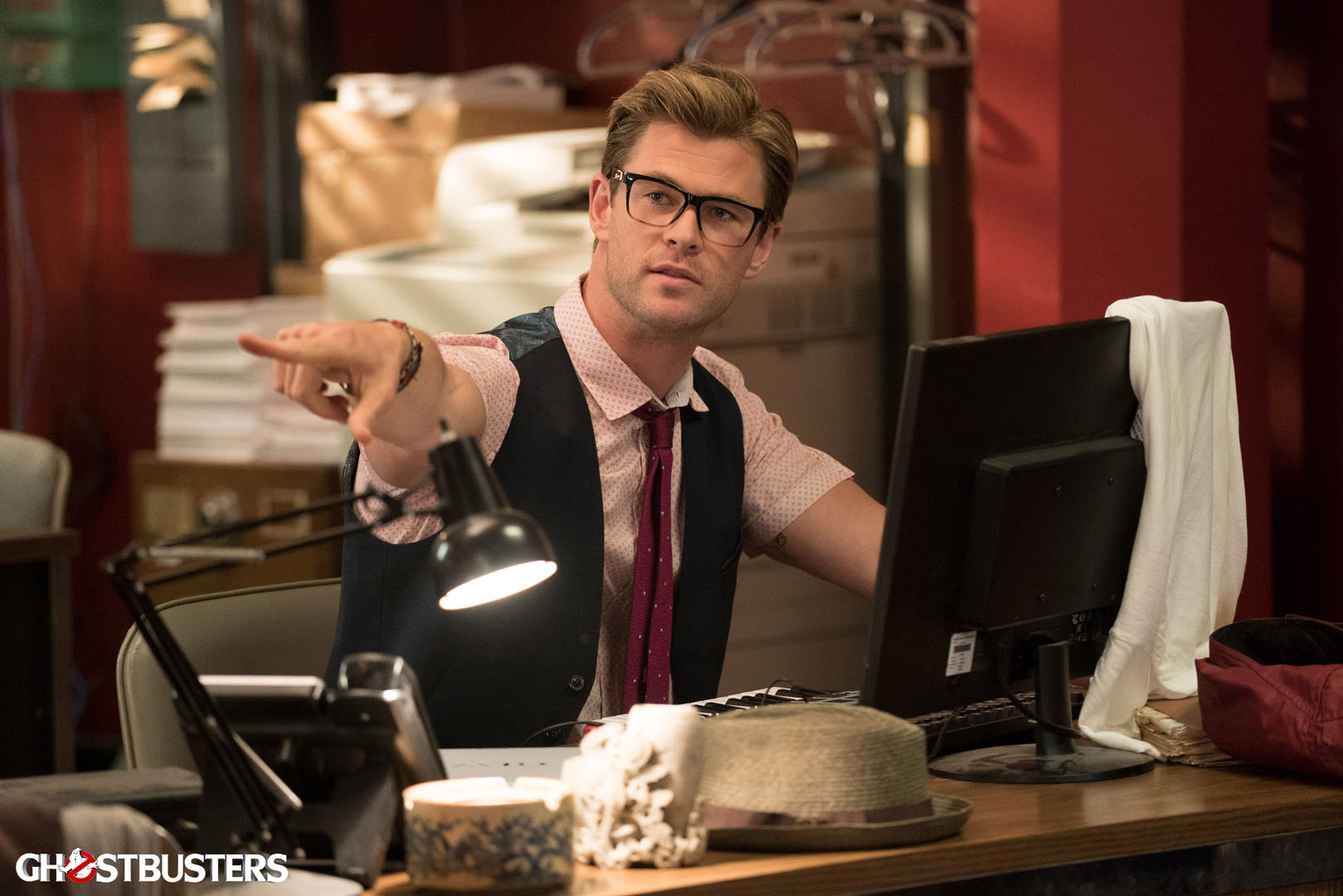 Whether it's McCarthy, Wiig, McKinnon or Jones, an audience is prepared to laugh as soon as any of these actresses step foot on screen. But in this case, and not the fault of the talent, the quips and zingers audiences will expect are few at best. However, it is clear that they each gave the flat script their best effort. McKinnon, who has proven her brilliant physical comedy skills on SNL, perhaps stands out the most among her star cohorts. Surprisingly, Hemsworth is given more to work with than McCarthy. Some of the film's funniest moments are thanks to the uber-awkward flirting scenes between Wiig and Hemsworth's characters.
It's not that the original 'Ghostbusters' was particularly funny, but the studio markets this reboot as a "hilarious" "new adventure." With plenty of visual effects, it's certainly an adventure, but hilarious it is not. In fact, the best parts are in the trailer. Crazed franchise fans will find a hint of satisfaction with the many cameos from original cast members, but you'll be better off re-watching 'Ghostbusters' I and II instead.
By Pamela Price
Runtime: 116 min
Rated PG-13 for supernatural action and some crude humor