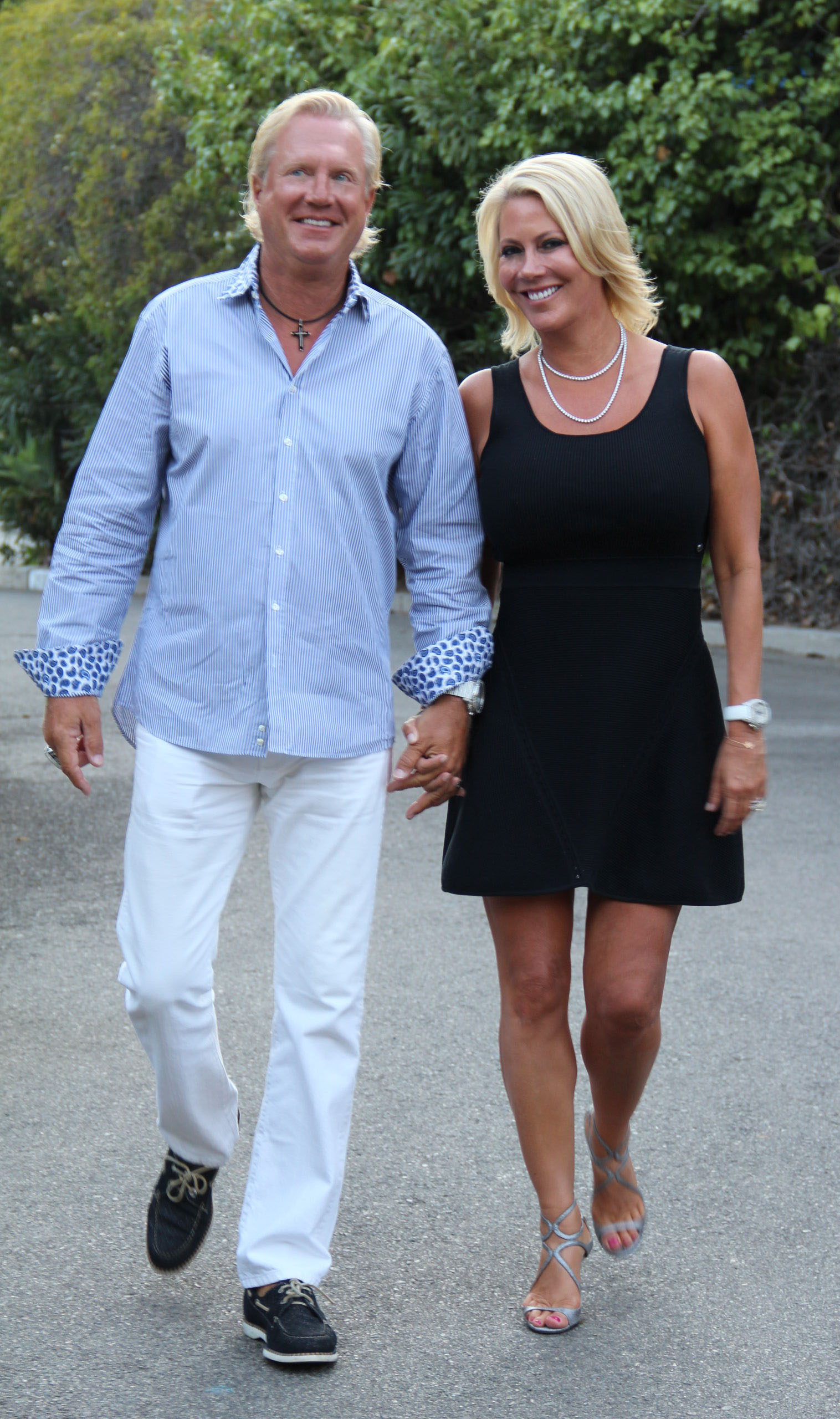 Six months ago, as I was preparing for the Hollywood Beauty Awards, I received an email about a brand new hair care line called Diamond Dust by label.m. What a great name, I thought! In researching the company history, I found out that label.m was conceived out of the UK in 2005 by CEO, Toni Mascolo and Global Creative Director, Sacha Mascolo-Tarbuck. Their vision was to create a brand that embodied London's Brit-Cool collective of Fashion and Music. CEO of development Sheree Ladove Funsch, an industry icon and visionary in the hair care business, brought that vision to life and has revolutionized the professional salon hair care industry.
Ten years later, the award-winning label crossed the pond and launched label.m USA, led by Sheree Ladove Funsch. After trying Diamond Dust shampoo and conditioner, I decided that it would be a royal gift to include in the HBA gift bags and I was so right. We received incredible feedback. Last June, I met with Sheree and Dan Funsch at the Polo Lounge who let me in on their incredible journey.
When did you start in the industry?
I was on my way to law school after graduating from Rollins College, when my dad asked me to spend one more summer working in his cosmetic development business. I had grown up in the business and agreed to come on board for the summer.
For the first time, we were launching a product line into the professional salon industry (TIGI), and I became a liaison between the lab and the hairdressers. Chemists and Hairdressers do not speak the same language – there was a tremendous need for someone to get the two on the same page to create amazing products. The challenge intrigued me and I was having a lot of fun, so I stayed in the business. This was also my introduction to the Mascolo family. I became an initial shareholder in TIGI Hair care and the original formulator for most of their brand's best-selling hair products. Fast-forward 20 years later when we started label.m with Sacha Mascolo, the daughter of Toni Mascolo, who was one of my original partners in TIGI.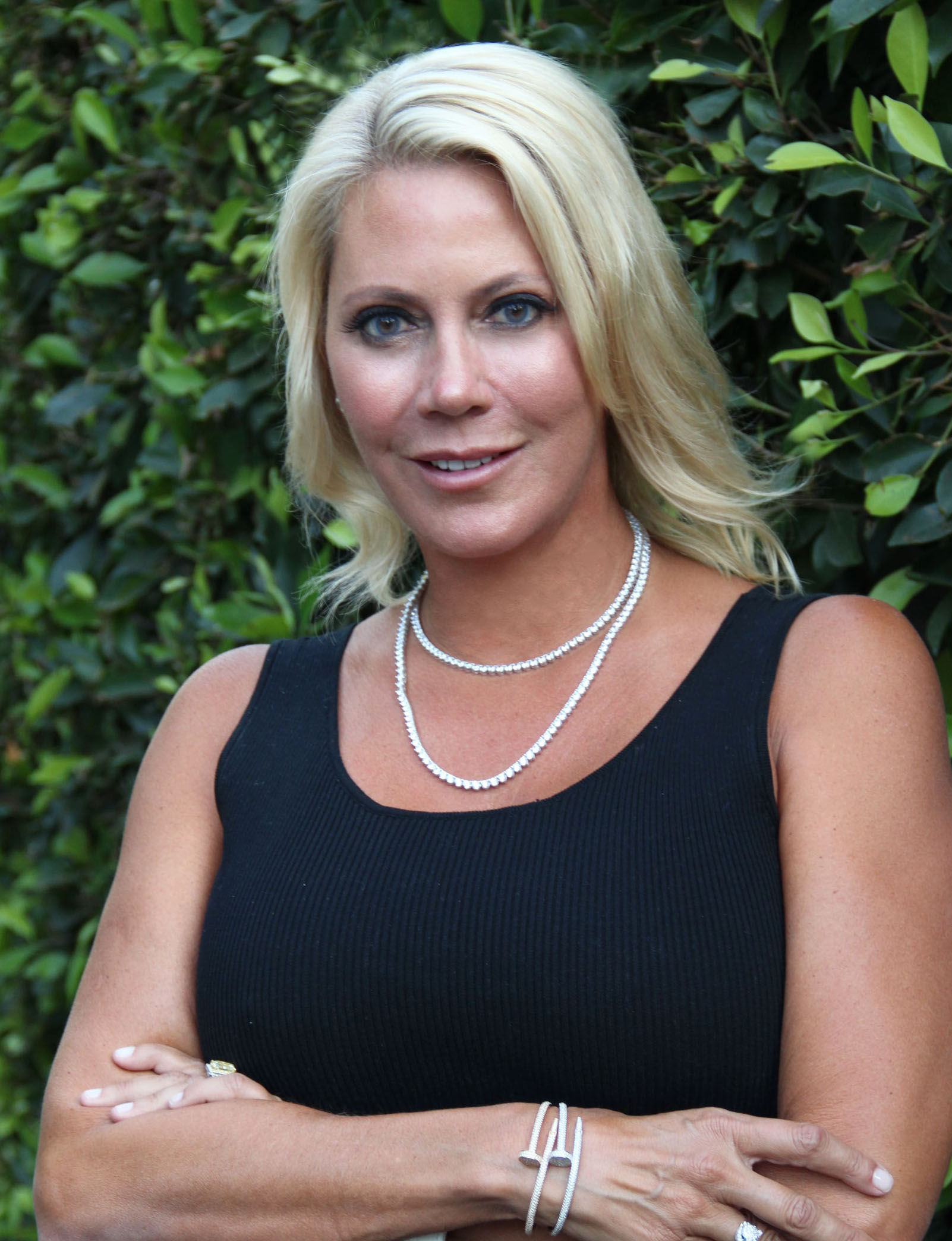 What are some of the top hair care products that you have created the formula for? When were they created?
At LaDove, we pride ourselves in being the 'creative engine' behind some of the industry's most iconic, recognizable and best-selling products. We have a beautiful certified-organic manufacturing facility, but like to think of ourselves more as a 'New Product Development Boutique.' This approach has helped us become a Top-Brand 'Magnet' of best-selling salon hair care brands, who rely on LaDove to create, develop and bring their next blockbuster product to market. We are the brand incubator that creates and develops the product formulas, initial marketing concepts and discovers all the new breakthrough ingredients that we then formulate into hit professional products. We create from concept to shelf, not just one product, but full lines and ranges utilizing advanced and specialized technologies. LaDove is the owner of all these successful formulas in the marketplace and you could consider us a "Hit Factory!"
TIGI Bed Head Manipulator, TIGI Catwalk Oatmeal and Honey and It's a 10 Leave-In are just a few examples of our hits. With It's a 10, we were the brand incubator and developed the original formula 13 years ago. We now have expanded the line to over 50 SKU's since market launch, 10 years ago.
The best-selling label.m Honey Oat shampoo and Conditioner were created 10 years ago as well as other great products, like the label.m Curl Cream, widely used by stylists, celebrities and sent to the White House by request. We put a lot of exclusive technologies into label.m that work incredibly for specific hair needs. The great performance of the products helped the brand become the Official Product Of London Fashion Week.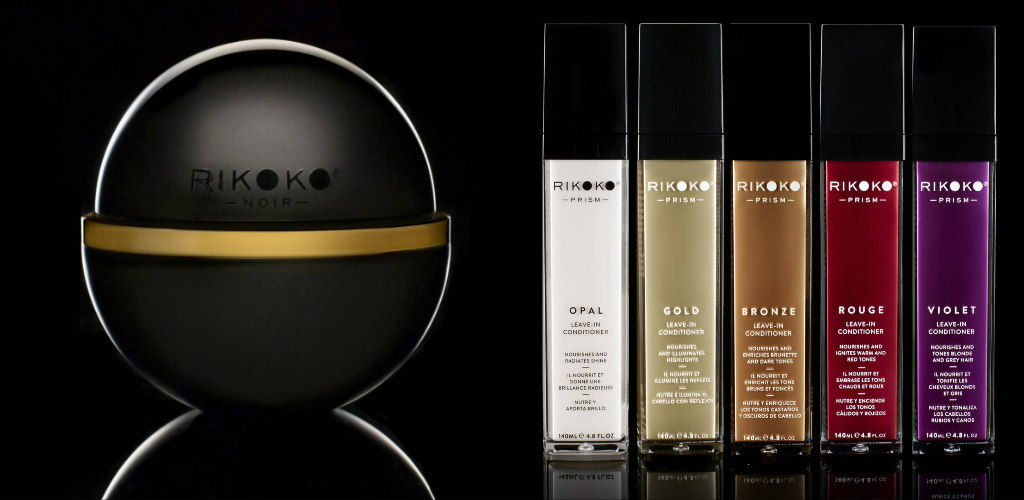 Rikoko is the latest breakthrough hair care brand we've created and will be launching this July. The brand is a collection of treatment-oriented products formulated with truly unique, rare ingredients that will revolutionize colored and multi-cultural hair. We cannot wait for this line to hit the market!
Inspiring creativity – we push boundaries by thinking in an unconventional way. This has resulted in some of our greatest market successes.
When did Dan start working with you?
We became partners in label.m with the acquisition of label.m Americas almost two years ago. We work together on the label.m brand and Rikoko, our newest partnership venture. Dan runs his own successful fragrance business in New Jersey, which is his main career.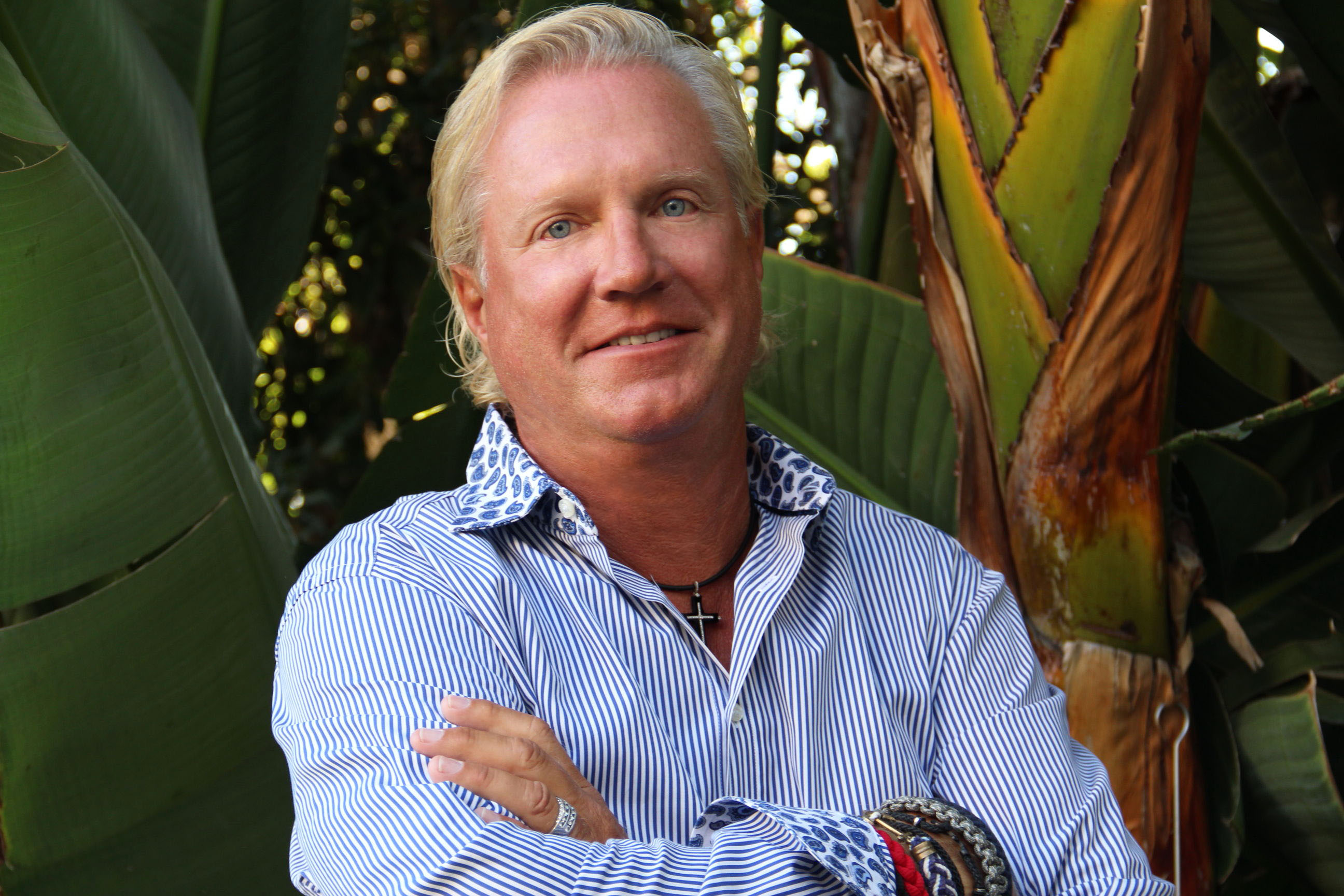 Can you define each of your roles?
I am the lead on product development, working to source unique ingredients and formulate new, incredible products. I also have an active role in PR since I stay so close and involved with the brand. Dan is involved on the business and finance side, overseeing budgets and helps keep costs in line.
What are all of the lines under label.m?
label.m has a fantastic core line that we worked really hard developing to be the best performing products in the professional industry. Our first products launched in 2005 with 15 distinctive products and the current label.m core collection incorporates over 50 products, categorized into a simple 4C system: Cleanse, Condition, Create and Complete. The extensive offering includes five Collections with their own special technologies that were developed to specifically treat client's hair needs using the latest technology and most effective ingredients we could find around the globe. The collections include Organic, Thickening, Therapy (anti-aging), Brightening Blonde and Diamond Dust range. We also have a special men's range, label.men which launched in late 2015.
Organic: Lemongrass Shampoo and Conditioner/ Orange Blossom Shampoo and Conditioner LaDove is the only Certified-organic manufacturing facility in its class in Florida. This range is all Recyclable packaging, Biodegradable formulas and Fragrances, which use pure natural essential oils or nature-identical fragrance ingredients. Approved by United States Department of Agriculture's (USDA) National Organic Program, our organic products are free from: SLS (Sodium Lauryl Sulphate), Propylene glycol, Phthalates and artificial and synthetic perfumes. We are expanding this line in September with the launch of an Organic Orange Blossom Hairspray, which will be the first of its kind, a revolutionary product for setting and finishing styles, formulated with natural Sugar Cane, Agave and Aloe.
Thickening: Shampoo, Conditioner, Volume Foam and Thickening Crème The Thickening Collection uses what we call the NRG Complex along with Time-release technology to Instantly give weightless volume and thicker hair, visible from the first use. A Combination of Framboise Stem Cells, Kona Red Coffee Berries, and Qmilch Fibre delivers hair-building proteins and amino-acids and that also stimulates the follicles to promote hair growth. One of the unique ingredients, Qmilch Fibre is a natural fiber made from milk proteins and is actually used in organic clothes! The natural fiber actually thickens the hair providing the texture and strength of a natural fiber, while improving hair's elasticity. The Thickening Crème actually swells each individual strand to leave the hair feeling thicker and fuller. Regular use of the products together promotes thicker and healthier looking hair by the day!
Therapy Rejuvenating: Shampoo, Conditioner, Mask, Protein Crème, Oil and Oil Mist This collection was designed to result in a high-end skincare line for the hair and was our first luxury hair care range from label.m. This collection contains a combination of 8 of the most technologically-active youth-enhancing ingredients like white Caviar, African Boabab tree, Iron Rose Crystal and French Lupine Lipo-Peptides, designed to scientifically treat the effects of hair aging. (Thinness, Dryness, Weakness, Dullness) for Radiant, Shiny and healthy-looking hair. These products are truly transformational, especially the Protein Crème- stylist say is like a shot of botox for your hair!
Brightening Blonde: Shampoo, Conditioner & Balm Brightening Blonde was developed as an important addition to the label.m range, to offer clients a regime which works to brighten, nurture and promote a healthy, brighter looking blonde. We incorporated a rich content of natural, botanical ingredients, including mamaki tea, hops and white pineapple, which supports the color enhancing properties by also nurturing and nourishing the hair. The white pineapple actually comes from Hawaii where we discovered it to gently lighten the hair. The botanical ingredients within the formulations are key to preventing brassiness, infusing the hair with moisture – but instantly giving an incredible 'brightening effect' different from anything else out there.
Diamond Dust: Shampoo, Conditioner and Body Lotion Our latest and most luxurious range, formulated with real conflict-free diamonds, is on its way to being a huge success and label.m best-seller. An exclusive blend of finest rare ingredients: real Black and White Diamond Dust particles, Champagne, Pearls and White Rose Petal Oil, work by gently removing toxins and build-up from the scalp and hair, dramatically transforming hair's condition. We also have a remarkable new Diamond Dust Leave-In Crème launching in September with plans to continue the expansion of this product line—can you tell it's a favorite?
label.men Scalp Purifying Shampoo, Invigorating Conditioner, Grooming Cream, Thickening Tonic, Deconstructor, Max Wax, and Sculpting Pomade. Our new men's grooming range reflects the latest trends in men's hairdressing and barbering, combining modern classics with the latest product innovations. The eleMENts complex of unique hair-building botanicals to like New Zealand Tea Tree Oil, Peppermint, Phillippine Clove, Indian Sandalwood, Carrot Root and Seed Oil soothe the scalp, restore hair vitality and support healthy hair growth.
Where is the product sold?
We sell all of our products to consumer and salon professionals online at our newly redesigned website: www.labelmusa.com and nationally to stylists at almost 500 Salon Centric/State RDA professional retail locations across the U.S.
How many salons and countries are you in?
Globally, label.m is in over 65 countries and thousands of salons around the world. In the Americas, we are a growing brand, gaining salons every day. We sell to thousands of salons in the U.S. through our website, labelmusa.com and SalonCentric professional stores.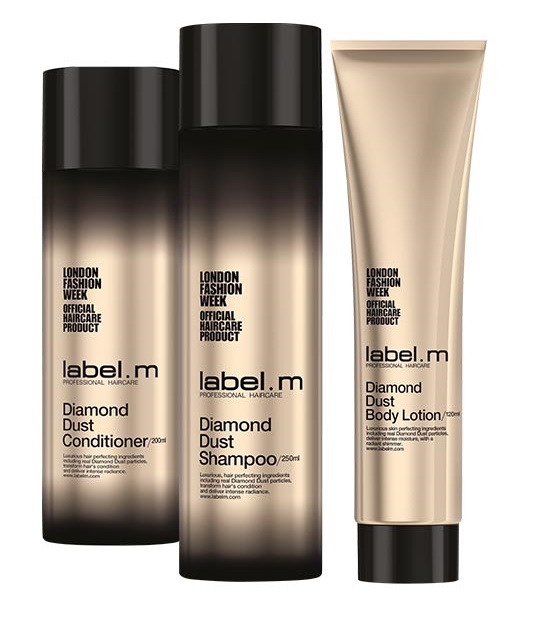 What makes label.m so successful?
We have a unique situation also being a manufacturing company, which really makes innovation our strong suit. Our team is extremely conscious of what's trending in formulation development and we are passionate about evolving with our ingredients, as consumers (stylists and clients alike) are becoming more product conscious. Many of our core products and especially our latest innovations are paraben-free and have been formulated with exceptional natural ingredients, rare fruits and essential oils, which we marry with exclusive label.m technologies to make outstanding professional products. We are also the Official Product of London Fashion Week and are able to claim this on every package. That title really sets us apart from any other brand!
Why the Diamond Dust collection?
I was inspired to create Diamond Dust while visiting a diamond factory in Antwerp, Belgium where some of the finest diamonds in the world are created and cut into fine jewelry. While in the cutting room, I was watching as the fine particles from these magnificent stones fell to the floor and were being swept away. It was there and then that I thought it would be possible to mix these particles into a formula for a shampoo, conditioner and body lotion line that would leave hair and skin with a subtle and luminous glow. I was able to exclusively gain the rights to the diamond particles from this particular factory and have it shipped to our facility where we began measuring and mixing to come up with the perfect Diamond Dust formulas for our latest collection, which launched last fall. It is amazing the shine, strengthening and protective powers that diamonds have on the hair and skin. It has truly been an incredibly discovery!
What is the role of the white diamond micro-fine dust particle?
During the process of micronization, the diamond is pulverized, thus the particle size is greatly reduced in size. This process actually improves the delivery and penetration of the ingredient into the hair shaft. Diamonds are created from carbon crystals formed deep within the Earth under extreme temperatures and levels of pressure, resulting in the remarkable strength & resistance to damage. This makes them have a durable thermal shield, which significantly improves the performance and protection of hot tools used on individual hair strands. They also act as a gentle exfoliate and remove excess build-up of toxins, helping to cleanse thoroughly and reveal hairs natural shine and luster. Diamonds, of course, are highly valued because of their optical properties, and how beautifully they react to light. White diamonds produces a blue light, which enhances luminosity, radiance and shine. The reflective properties impart a unique luster and radiance whenever light shines onto the hair.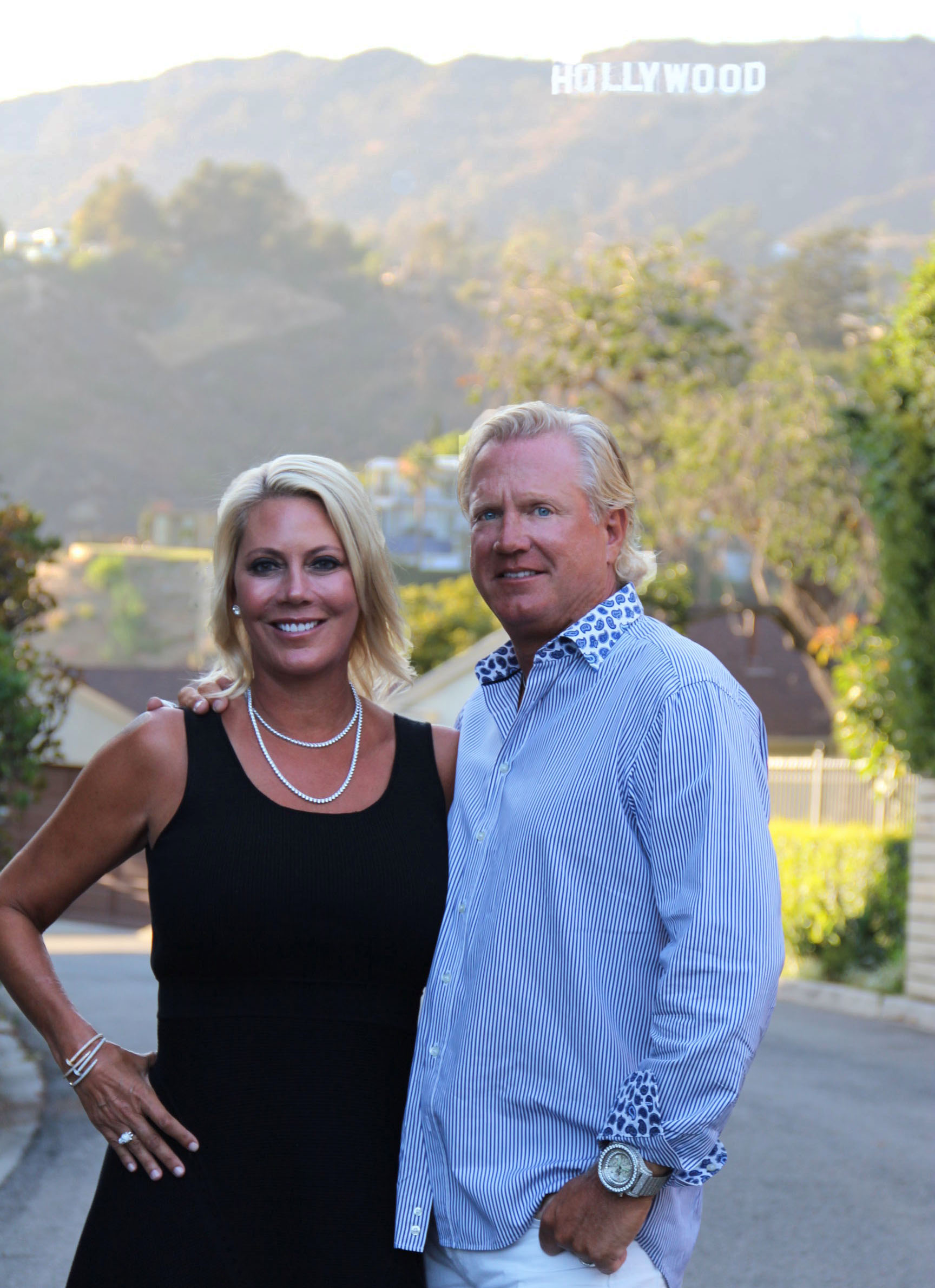 How often do you launch new products?
Our product roadmap is based on trends in the professional hair care space and what salon owners and stylists are looking for. We listen to our customers and spend much time in educating and keeping them up to speed on our product development plans and soliciting their input and feedback. There really is no set time for launches, however, we do tend to time our product roll outs with the major fashion seasons in mind, for example; in the fall and spring around New York and London Fashion Weeks.
What's in the future for label.m?
We have so many exciting initiatives on the horizon for the company as we continue to grow the brand in the highly competitive U.S. market. We are working to make the label.m a household name among consumers and salon professionals who are looking for innovative and ahead of trend products. We see the future demand for cleaner ingredients free of harmful chemicals and additives and are striving to create formulas that have the best performance possible. In the very near future (September 2016) we are expanding our Organic Range with a new setting hairspray that will truly be the first and only one of its kind using USDA certified, Organic ingredients. The Diamond Dust range is also growing with the introduction of a new Leave-In Cream, also launching in September. It is a great product with all the amazing benefits of the existing Diamond Dust Range, but incredibly transformational as you leave it in the hair to let the indulgent ingredients work their magic.