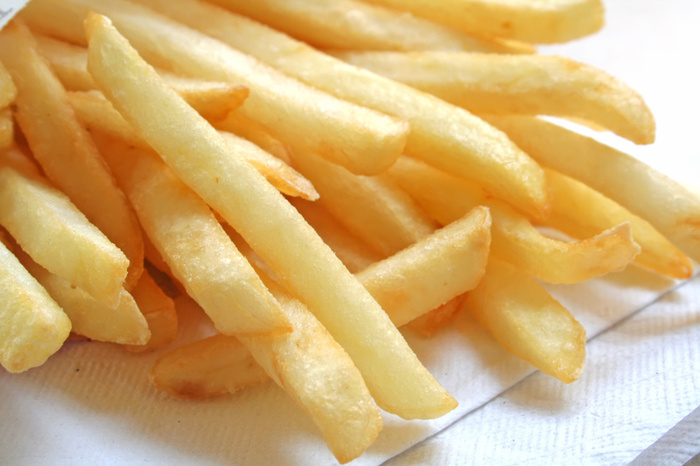 Yes, it might seem like every food holiday is our favorite holiday, but National French Fry Day definitely holds a special place in our top #10! According to NationalDayCalender.com, it is believed that the term "French" was introduced to the potatoes when the American soldiers arrived in Belgium during World War I and consequently tasted Belgian fries.
We've been preparing for #NationalFrenchFryDay with the fabulous Copper Chef square pan! See, the thing about As Seen On TV infomercials is: the products are eye-popping and ear-catching. So when we heard about Copper Chef, we wanted to try it out for our foodie readers.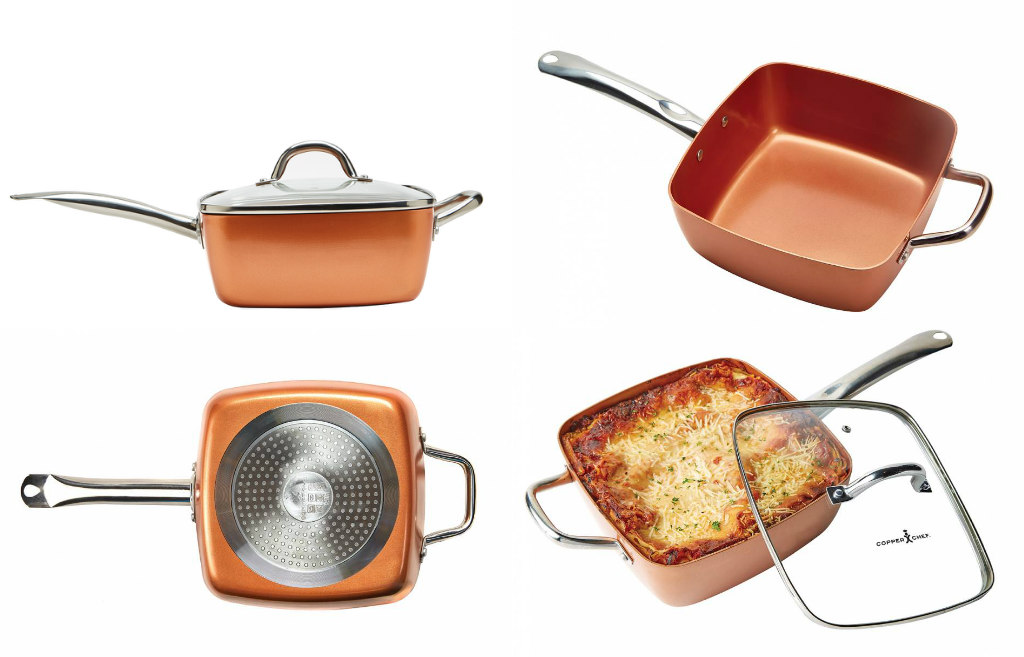 What is it? A square pan made with cerami-tech non-stick technology. You don't have to scrub hard and worry about scratching your cookingware with CC. Nothing will stick to the pan! It's multi-functional on the stovetop and in the oven, with over 6 features:
Roastin Pan
Rice cooker
Steamer
Stock Pot
Wok
Baking Dish
And… on this special holiday: a French Fry maker! Simply add a few cups of vegetable oil, set your stove-top on High and minutes later, add freshly cut potatoes (cut French Fry style) in the CC fry basket. In seconds, you have a crispy pile of fries! Whether it's fries, lasagna, or chicken pot pie, the Copper Chef has definitely made our lives in the kitchen a lot easier!

The CC's stainless steel induction plate is perfect for electric, gas, ceramic or induction surfaces.
When you order, the set comes with a great recipe book, which are also available online: http://www.copperchef.com/recipes.php. Why not, add some steak with your fries tonight?!
For more info and to get your own Copper Chef visit: http://www.copperchef.com/