BioWareTM and Lucasfilm released the latest chapter in the episodic storyline of Star WarsTM: The Old RepublicTM – Knights of the Fallen Empire. Mandalore's Revenge is available now and gives the Outlander an opportunity to confront Emperor Arcann with an army of ruthless Mandalorian warriors.
Enlist the help of the infamous bounty hunter Shae Vizla to seize control of the most powerful armada in the galaxy – the Eternal Fleet. Brave the harsh desert world of Darvannis with your Alliance and survive its brutal enemy forces in a desperate attempt to save the galaxy from the Eternal Empire forever.
Players of Star Wars: The Old Republic can play Knights of the Fallen Empire beginning with Chapter One: The Hunt through the current chapter, Mandalore's Revenge, for free* as a Subscriber.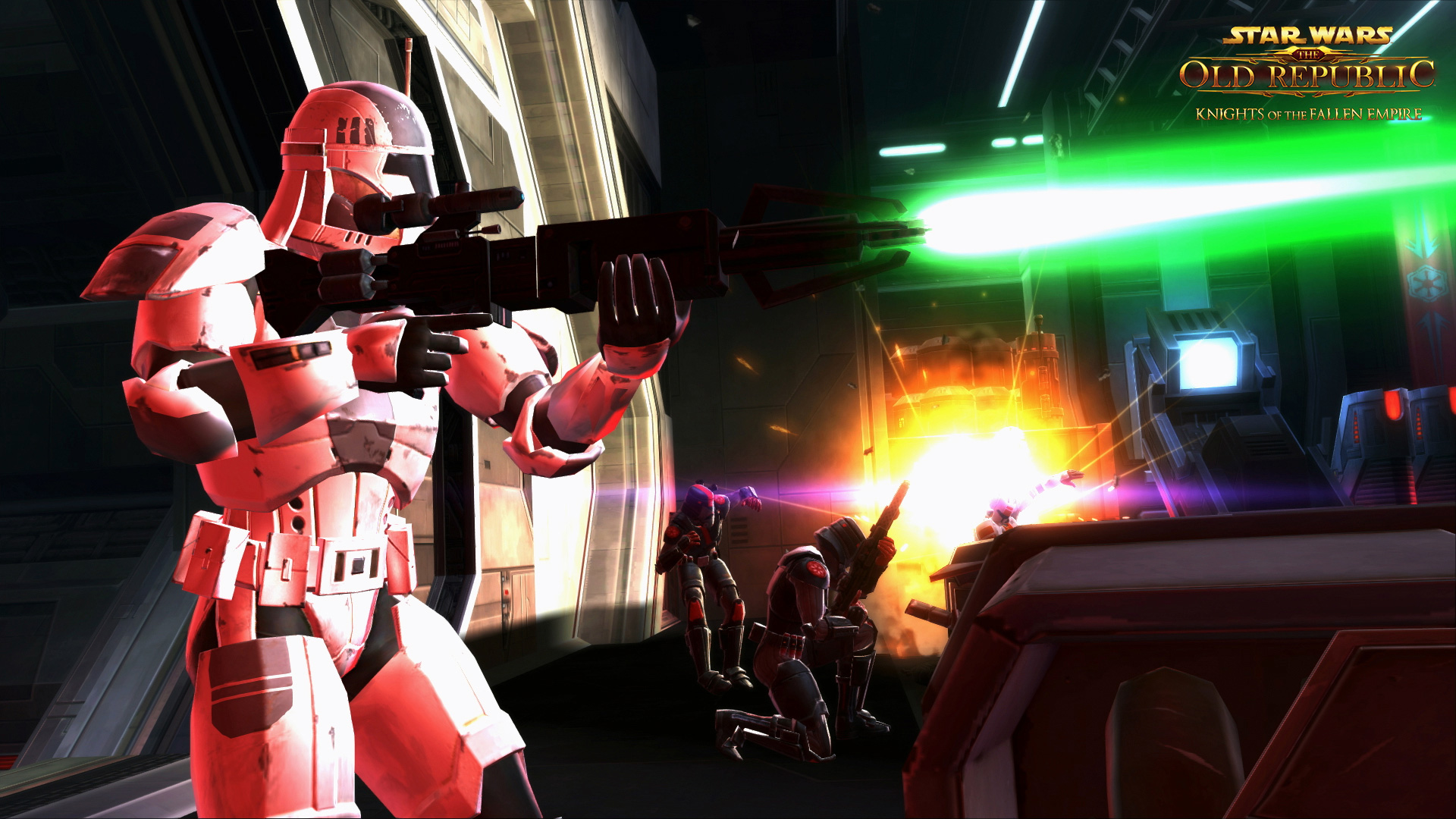 Star Wars: The Old Republic is also introducing new gameplay experiences with this chapter:
New Alliance Mission: Check out the new Alliance mission to recruit the savage Talz warrior, Broonmark, as your Companion. When a galactic diplomat reaches out to you for protection against a bloodthirsty assassin, your mission leads to a culprit seeking vengeance against everything the Republic stands for.
New Revenge Cartel Pack: Inspired by the latest Chapter, the new 'Revenge' Cartel Market Pack offers players the opportunity to get rare battle items, including the Vaylin-inspired Wicked Huntress Armor, Commander Vizla's Armor, Colicoid Droid Companion, and much more!