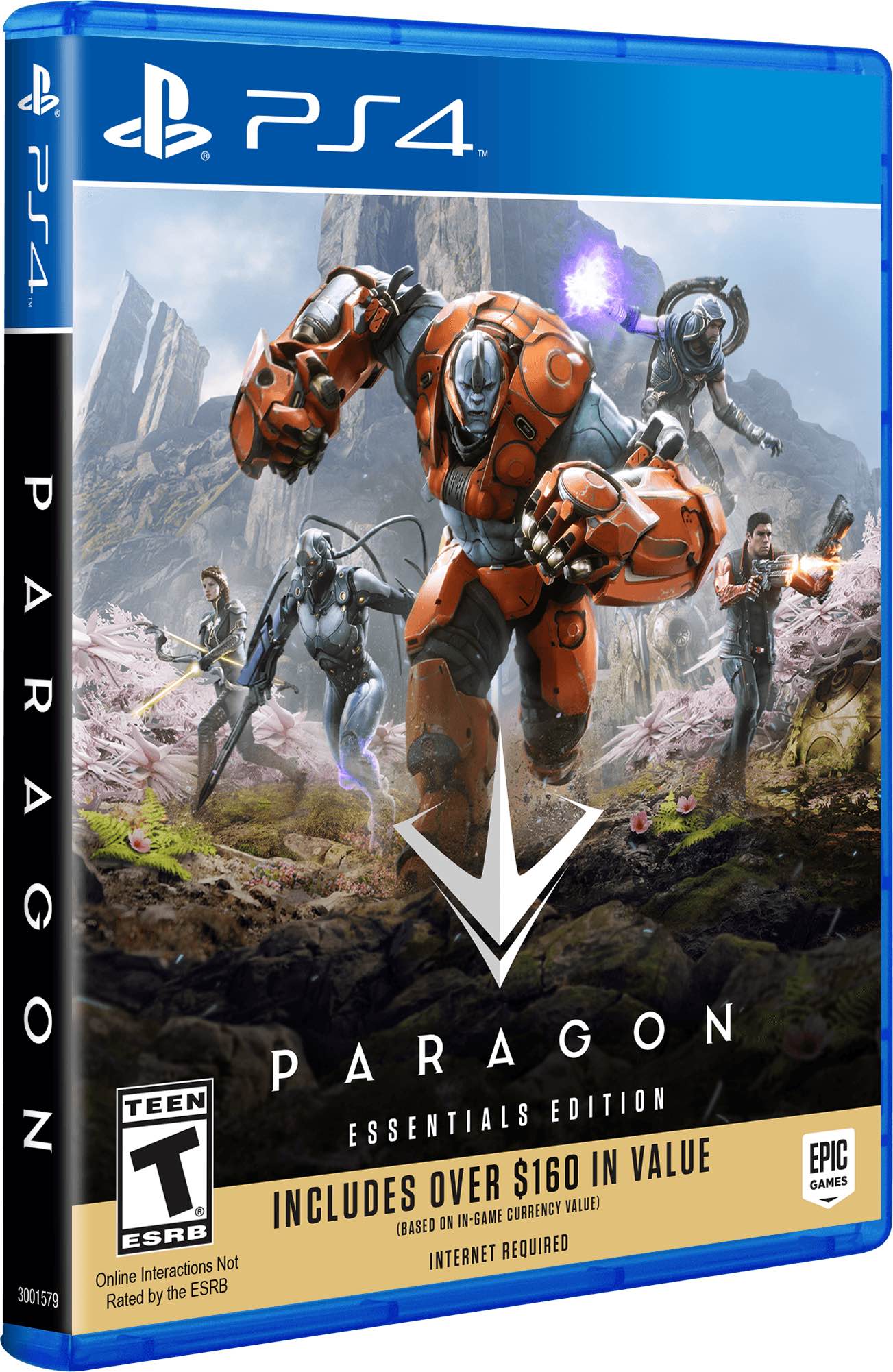 Epic Games announced the release of Paragon Essentials Edition, a special physical version of its upcoming MOBA, Paragon.
The Essentials Edition is available at retail now and includes everything players need to get started on the battlefields of Agora, including Paid Early access beta and a launch-exclusive Twinblast skin. You can find more information on what is included in the physical version below:
Instant Beta Access – Players can get in the game immediately.
6,000 Paragon Coins (Worth $60) – In-game currency to spend on additional Master Challenges, skins, boosts and additional content that has not yet been announced!
Five Hero Master Challenges – Each Master Challenge immediately grants a Challenger skin and permanent XP boost, plus unlocks unique rewards as players play the game, including a taunt and the Master skin.

Includes Master Challenges for Twinblast, Sevarog, Iggy & Scorch, GRIM.exe and Riktor.

Five Skins, Including the Launch-Exclusive Wasteland Twinblast Skin – The Wasteland Twinblast skin is only available exclusively in the Essentials Edition. Players will also receive:

War Chief Grux
Energized Dekker
Autumn Fire Sparrow
Bronze Warden Riktor

Five Rep Boosts (Each Lasts For Three Wins) – Rep boosts speed up how quickly players earn Rep, which they can spend on card packs, Master Challenges and more.
The Essentials Edition (valued at over $160) is now available for $59.99 at participating retailers, including GameStop, Best Buy, Amazon, Target and Walmart in the United States, Canada, Mexico and Brazil.
Paragon is the MOBA from Epic Games launching into open beta for PC and PS4 later this summer. Paragon puts you in the fight with explosive action, direct third-person control, and deep strategic choice. Players can go to www.paragon.com to learn more about the game.
You can view the launch trailer here.