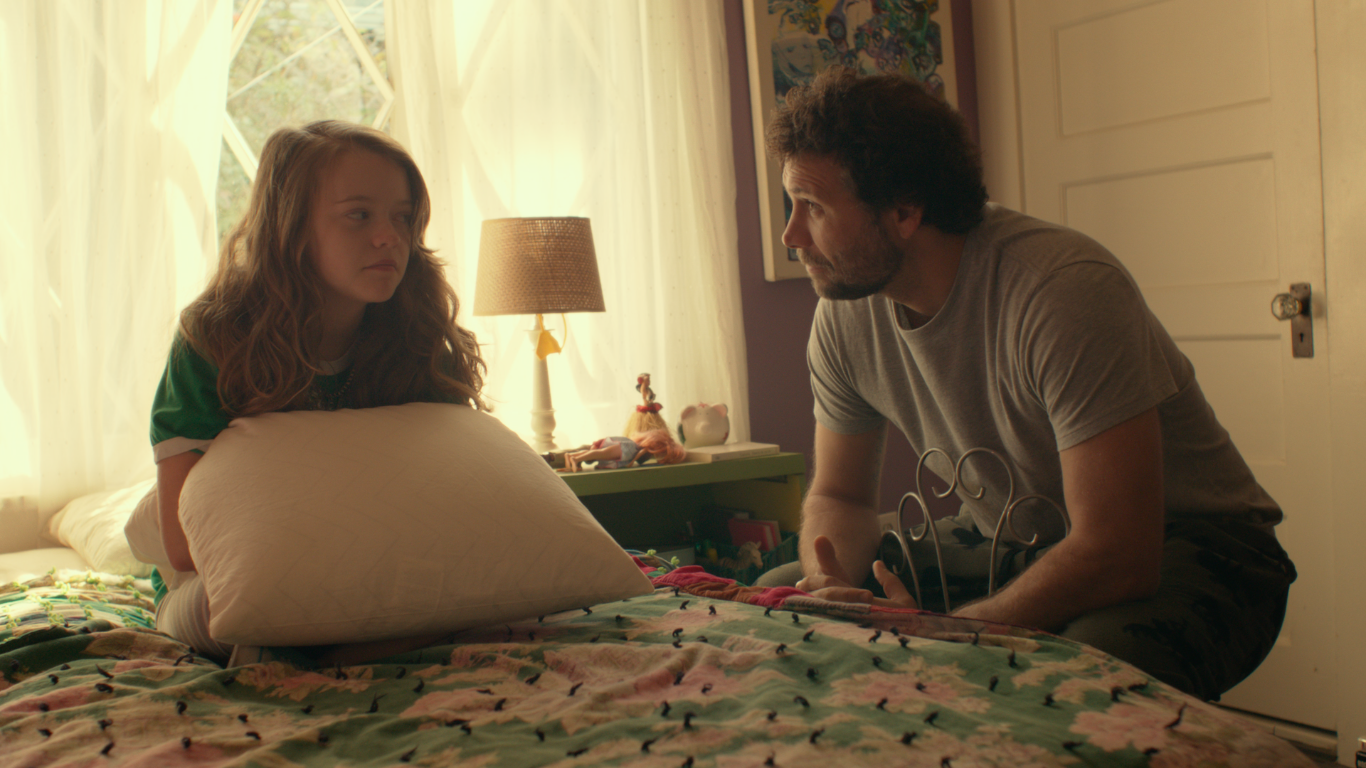 Girl Flu
Of the many genres and subgenres represented on the 2016 LA Film Festival slate, none was more prominent than the coming-of-age film. A boy's life changes upon hearing the music of The Clash ("London Town"); an Oakland teen risks life and limb to retrieve his stolen pair of Jordans ("Kicks"); a Brooklyn high-schooler must choose between his gentrifying neighborhood and an academic scholarship ("72 Hours: A Brooklyn Love Story?"). As these loglines indicate, this year's coming-of-age selections reflected the genre's universality, offering engaging stories spanning all walks of life.
And while I wasn't fortunate enough to view every festival film that fit into this genre, of those I was able to see, here are the ones that struck me as noteworthy.
"Girl Flu" is a dramedy that follows Bird (Jade Pettjohn), a sharp-tongued twelve year-old as she copes with the embarrassment of getting her first period on the last day of 6th grade. Recently transplanted from Reseda to Echo Park, Bird is suddenly thrust into a mystifying new world made even more complicated by a stoner mother (Katee Sackhoff), a neighborhood bully (Isabella Acres), a crush on a skater kid (Diego Josef) and perpetual mood swings. As Bird rides her emotional rollercoaster of a menstrual cycle in hilarious and heartaching fashion, "Girl Flu" not only captures the unique rhythms of life in Los Angeles, but also that very particular moment when a child enters adolescence.
With her tonally precise feature debut, writer-director Dorie Barton keeps a narrow focus on the topic at hand, which initially seems frivolous – an entire film about a girl's first period? – but gains traction as it progresses by establishing a singular narrative voice and handling the subject with delicacy and thoroughness. And while the film stands out for its sharply observant screenplay and distinctive cinematography, "Girl Flu" flourishes largely on account of the phenomenal lead performance by youngster Jade Pettyjohn (Nickelodeon's "School of Rock"), who exhibits the comedic skills and emotional complexity of an actress well beyond her years. Also shining as Bird's parentally challenged mom forced to accept the responsibilities of parenthood is Katie Sackhoff ("Battlestar Galactica," "Oculus"), who perfectly exudes the freewheeling spirit of her developmentally arrested character. Jeremy Sisto also excels as the mom's musician boyfriend who wants to take their fling to the next level.
The View From Tall
Another film with a different approach to a similar subject – a girl on the cusp of adolescence struggling with identity issues – is "So B. It," a drama based on the YA novel by Sarah Weeks. Set in Reno and Upstate New York, the film centers on Heidi (Talitha Bateman), a precocious twelve year-old who lives in a Reno apartment with her mentally challenged mother (Jessie Collins) and agoraphobic caretaker (Alfre Woodard). Despite the many mysteries of Heidi's life – her mom can only speak a handful of words so she can't communicate her origins – she has simply rolled with the punches without questioning her sketchy family history. But when her mother miraculously begins speaking a strange new word, it sets in motion a chain of events that leads Heidi on a cross-country mission to uncover her true identity.
Although veteran film and television director Stephen Gyllenhaal ("Billions," "Homegrown") occasionally stages scenes blandly, and Garry Williams' adaptation is a tad on the syrupy side, "So B. It" is in many ways a quintessential coming-of-age story with its literal and metaphorical quest for identity. Unlike "Girl Flu," this film doesn't explore its protagonist's sexual awakening – a staple of the coming-of-age genre – but instead exerts its efforts on the character's transformation from naive child to knowing teenager. And when you consider the frequent use of flashbacks and the host of memorable characters Heidi meets along her journey, most notably a Shirley Temple loving Cloris Leachman, it's clear that this sweet little adventure fits firmly within the coming-of-age genre. Slightly formulaic but with strong performances all around, including a star-making turn from lead Talitha Bateman and impressive supporting work from Alfre Woodard and Jessica Collins, "So B. It" is the kind of modest but affecting drama that has grown increasingly rare in today's movie market.
Moving on to the high school years, "The View from Tall" is a drama set in Suburban Chicago centering on Justine (Amanda Drinkall), a tall and socially rejected seventeen year-old who suffers constant harassment as a result of a tryst with a teacher. With her smarts, looks and growing emotional maturity, Justine's appeal is evident, so it comes as little surprise when her disabled therapist (Michael Patrick Thornton) starts to develop feelings of his own for her. As Justine braves the choppy waters where adolescence meets adulthood, and her relationship with the therapist grows increasingly inappropriate, "The View from Tall" paints a sensitive, brave and caustically funny portrait of burgeoning sexuality.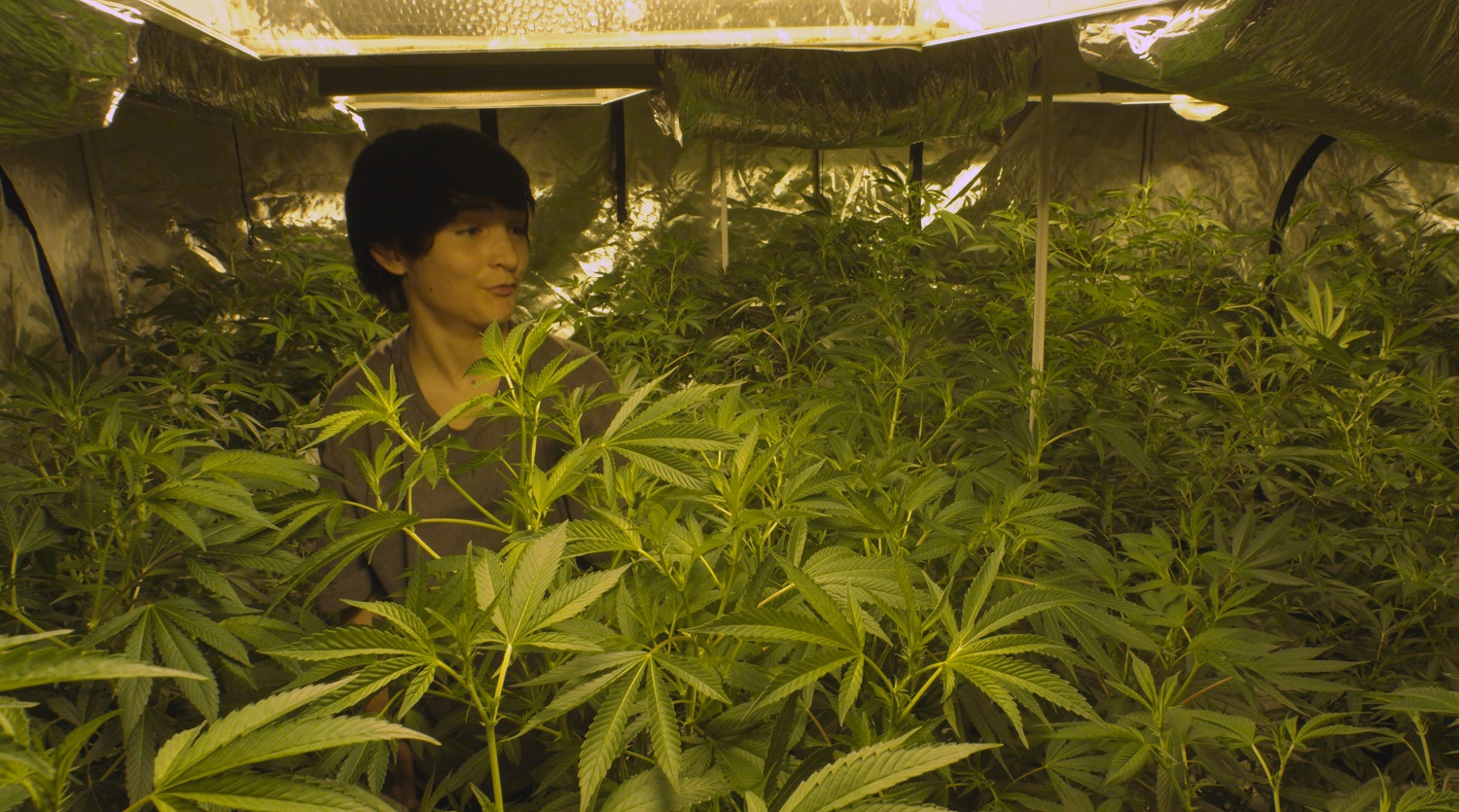 GREEN/is/GOLD
With their memorable feature debut, co-directors Erica Weiss and Caitlin Parrish ("Supergirl"), who adapted the script from her play of the same name, succeed in relating their protagonist's troubled psyche as well as the everyday realities of life in high school. From the backstabbing and classroom taunts to the immature way boys confuse cruelness with flirtation, this film is like a time portal to the days of school bells and cheat sheets. The whip-smart script and competent direction certainly go a long way, but it's the breakthrough performance from Amanda Drinkall that really elevates this coming-of-ager to the next level. Expect plenty more from this versatile actress in the years to come.
Finally, while female-based stories were central to this year's lineup, one of the standout coming-of-age tales centered on a male protagonist was "GREEN / is / GOLD," yet another feature debut from writer-director-editor-costar Ryon Baxter. Set in the hills of Northern California, the film relates the story of Mason (Jimmy Baxter), a thirteen year-old who moves in with his estranged brother Cameron (Ryon Baxter) while their father (David Fine) serves a three-year prison sentence. Already forced to grow up quick on account of his father's misdeeds, Mason is suddenly thrown into the illicit world of pot growing, his brother's trade of choice. As Mason learns the tricks of the trade and dabbles with the product in the process, his older brother schools him to the importance of self-reliance, leading to a climactic drug deal that's as nail-biting as they come.
Although some scenes wear out their welcome due to what feels like improvised bickering, this Audience Award winner in the U.S. Fiction Competition has a decidedly DIY charm with its shaky camerawork and low-key acting from the Baxter brothers. Add to the mix a pulsating hip hop soundtrack and a lived-in authenticity to the weed biz narrative, and "GREEN / is / GOLD" is as good as the product being cultivated onscreen.