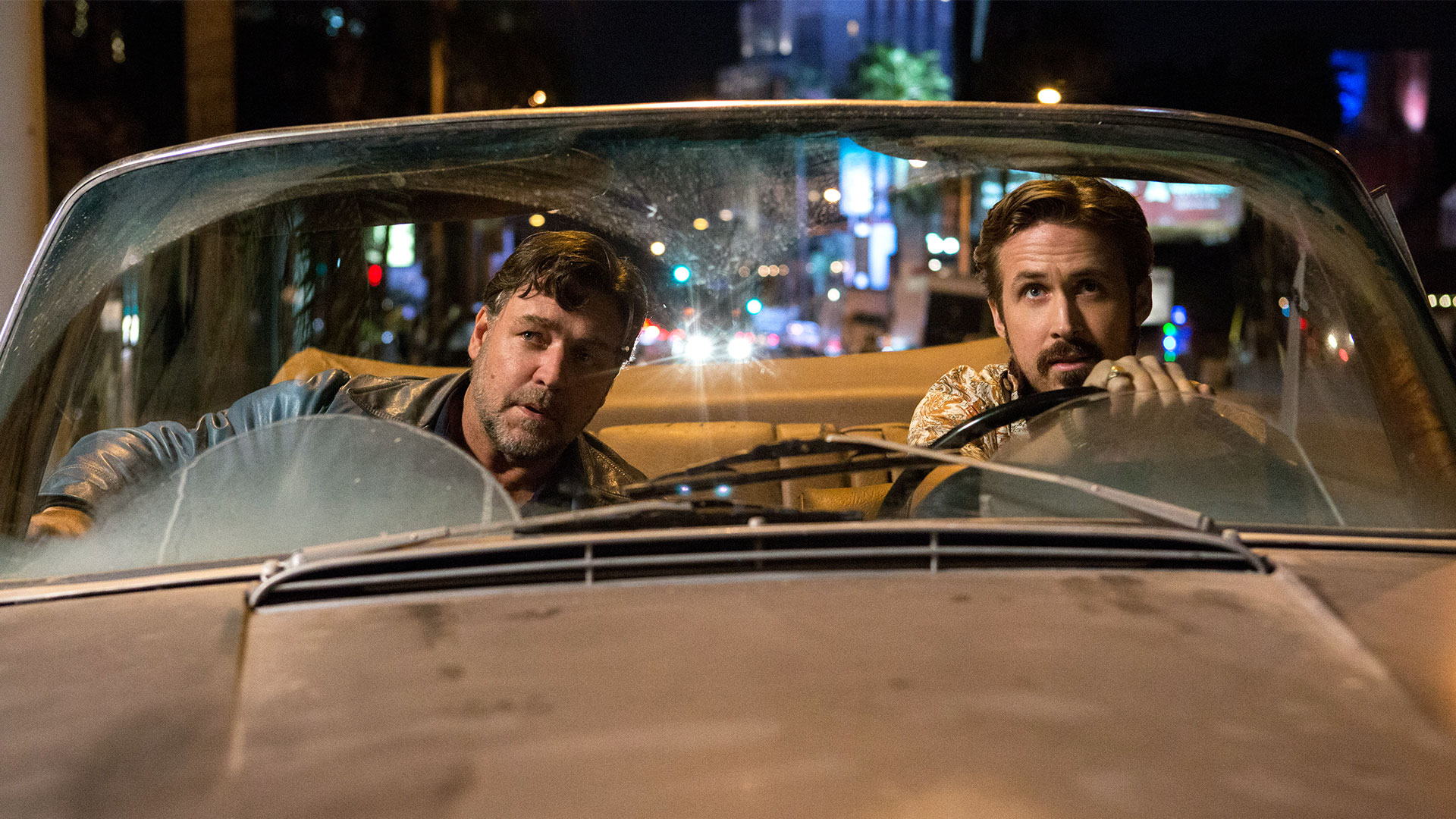 Ryan Gosling and Russell Crowe make for one hell of a detective duo in "The Nice Guys," a consistently funny and impressively action-packed comedy costarring ("Magic Mike"), Kim Basinger and relative newcomer Angourie Rice ("Walking with Dinsosaurs 3D").
Directed by Shane Black from a script he co-wrote with Anthony Bagarozzi, this delightful dive into the seedy world of 1970s Los Angeles has all the hallmarks of a Shane Black production: catchy premise, heightened reality, infinitely quotable dialogue and plot twists galore. Part detective mystery, part buddy comedy, it's unsurprising that it would take someone who almost singlehandedly invented the buddy action comedy nearly three decades ago with his "Lethal Weapon" screenplay to breathe new life into the somewhat stale genre. Featuring fantastic comedic turns from the well-rounded cast, including a breakout performance by Aussie youngster Angourie Rice, and a brilliantly layered screenplay that draws you in further with each new twist, "The Nice Guys" invites audiences to revel in its profane humor and giddy violence, and odds are audiences will do just that.
Set in a sleazy, smog-tinted Los Angeles circa 1977, "The Nice Guys" is centered on two memorable anti-heroes: Jackson Healy (Russell Crowe), a portly enforcer who essentially cracks skulls for a living; and Holland March (Ryan Gosling), a boozy private eye and single father to a precocious daughter named Holly (Angourie Rice). Unlike the "morally upstanding" Healy, who applies a twisted code of honor to his savage practice, March cuts corners at nearly every turn and half-asses his way through life, especially since the death of his wife.
When March is hired to find a missing girl named Amelia (Margaret Qualley), and Healy is subsequently hired by someone else to put an arm-breaking end to March's investigation, their unlikely partnership begins to take shape. Then, after a pair of goons (Keith David and Beau Knapp) try to force him into revealing Amelia's whereabouts, Healy decides to join forces with March in finding the missing girl.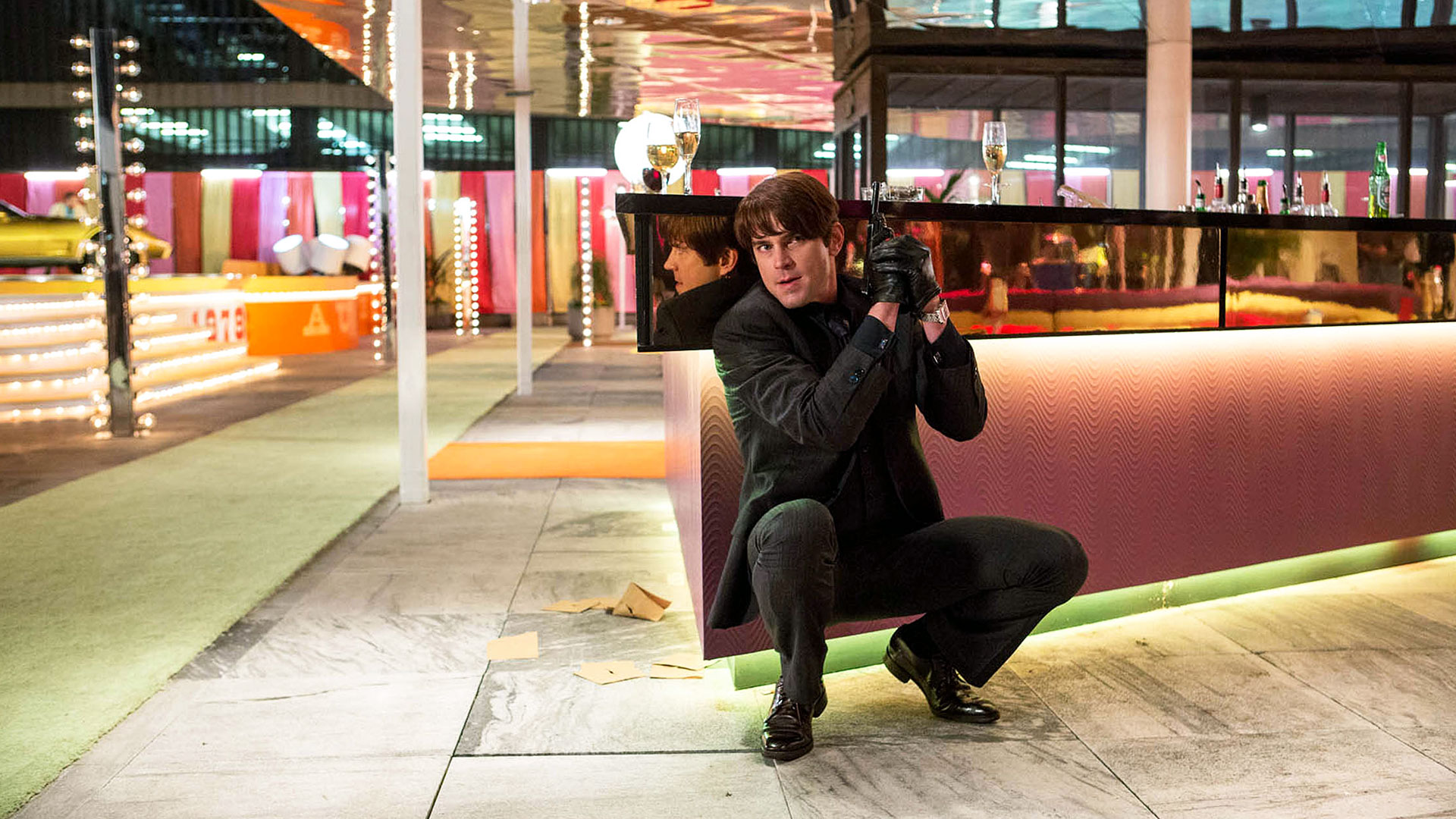 As the complexities of their investigation increase, taking the hapless duo from porn parties and misguided environmental protests all the way to the highest halls of government, so too does the body count.
Unlike another recently released detective film set in the 70s, the period rich but narratively muddled "Inherent Vice," Shane Black's latest pairs the genre's classical structure with a modern sensibility, resulting in a perfect blend of comedy, action and mystery. Due to the abundance of humor and intrigue, the self-referential nature of Black and Bagarozzi's screenplay never comes across as off-putting, nor does the storyline's intentional intricacies. After Black's widely praised directorial debut "Kiss Kiss, Bang Bang," not to mention the astronomical success of "Iron Man 3," with "The Nice Guys," the screenwriter turned filmmaker proves that he's equally adept behind the lens.
Although the mystery-laden script and pitch perfect direction contribute considerably to the film's enjoyment, the comic chemistry of Russell Crowe and Ryan Gosling is what makes "The Nice Guys" required viewing. We've seen Gosling's comic skills previously in films like "The Big Short" and "Crazy, Stupid, Love," but never before has he displayed such impeccable timing or commitment to clownery. And while his unstable partner may earn the most laughs, Russell Crowe more than holds his own as the potbellied bruiser with a heart of gold.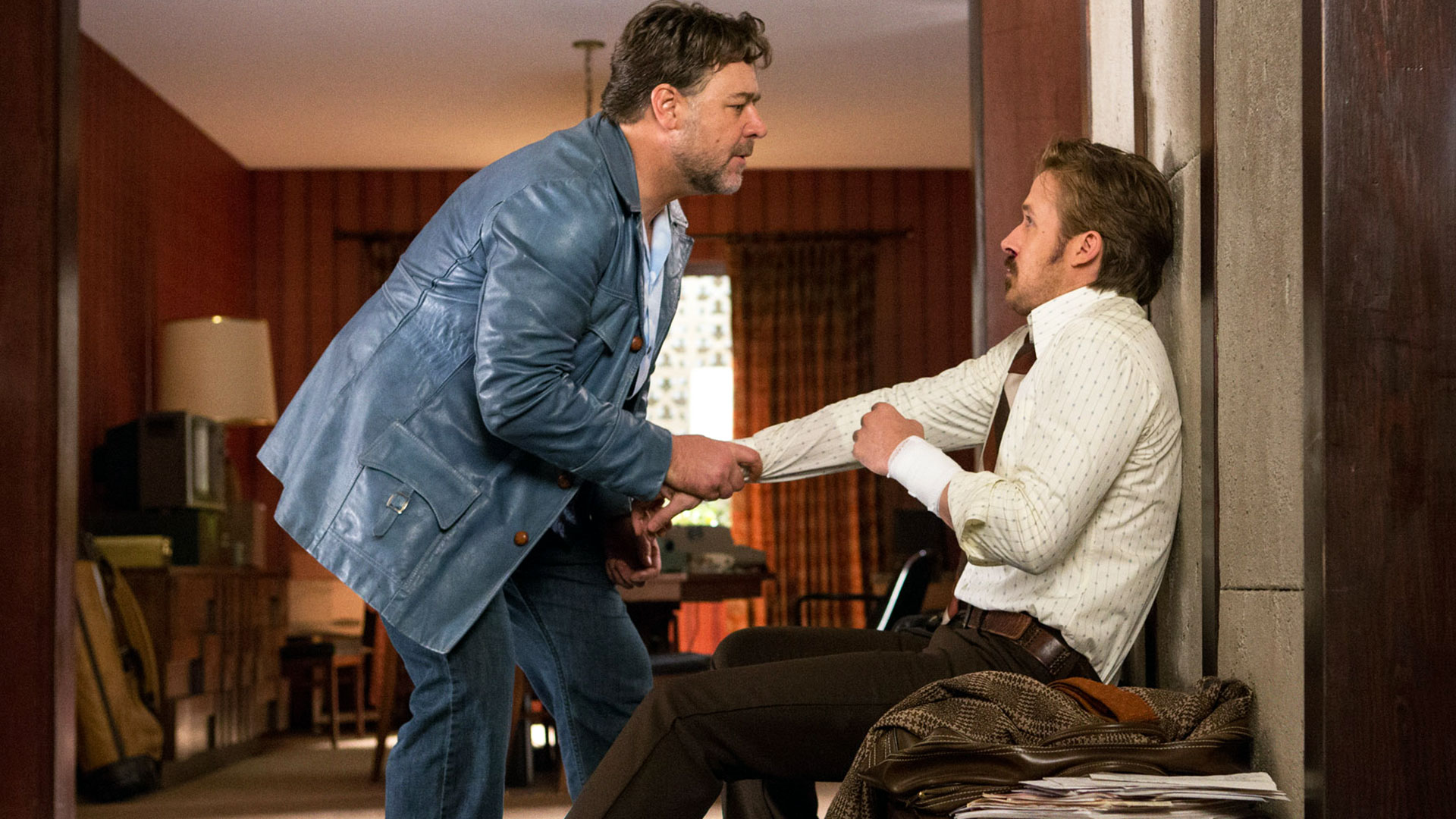 The extensive supporting cast all show up in a big way, but the most memorable performances belong to Angourie Rice as Gosling's perceptive daughter who inserts herself into the investigation; Beau Knapp ("The Signal") as a sociopathic hitman named Blueface; and Margaret Qualley ("The Leftovers") as the environmentally conscious Amelia. Kim Basinger also makes a welcome appearance as Amelia's mother and the Justice Department chief, as does Yaya DaCosta ("Chicago Med") as Basinger's double-dealing associate and the object of Gosling's drunken affection.
For those questioning the genre's longevity, "The Nice Guys" proves that the action buddy comedy is still alive and well.
Running Time: 116 minutes
Rated R for violence, sexuality, nudity, language and brief drug use.
http://www.theniceguysmovie.com/#!/home