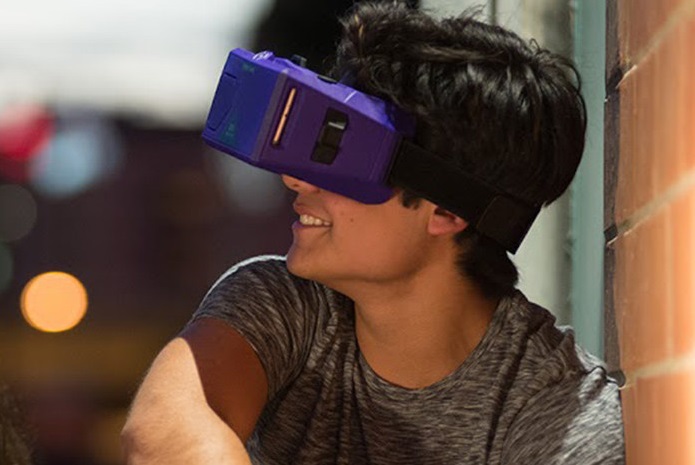 Virtual Reality goggles are all the rage. Now you can get Merge Virtual Reality VR Goggles, which work with both Apple and Android smartphones, at Target stores for about $79.
Merge VR Goggles offer the most comfortable mobile virtual reality experience. With its marshmallow-soft body, easy-to-clean material and adjustable lenses, the purple headset is perfect for sharing with the whole family.
"Merge VR finds a comfortable middle ground between those DIY kits that can only accommodate basic experiences and the high-end mobile VR," said VR Focus' Jamie Feltham.
The Merge VR Goggles are compatible with all VR apps currently available on iOS or Android, and users can visit www.VRStart.com to browse a curated library of high-quality games and experiences, including travel, meditation, 360° videos, music, fashion, and more.
As part of Merge's ongoing rollout, the Merge VR Goggles are also available at GameStop and GAME retail stores, and online at GameStop.com, Amazon.com, BestBuy.com, B&H Photo (bhphotovideo.com), NewEgg.com, GAME.co.uk, and MergeVR.com.