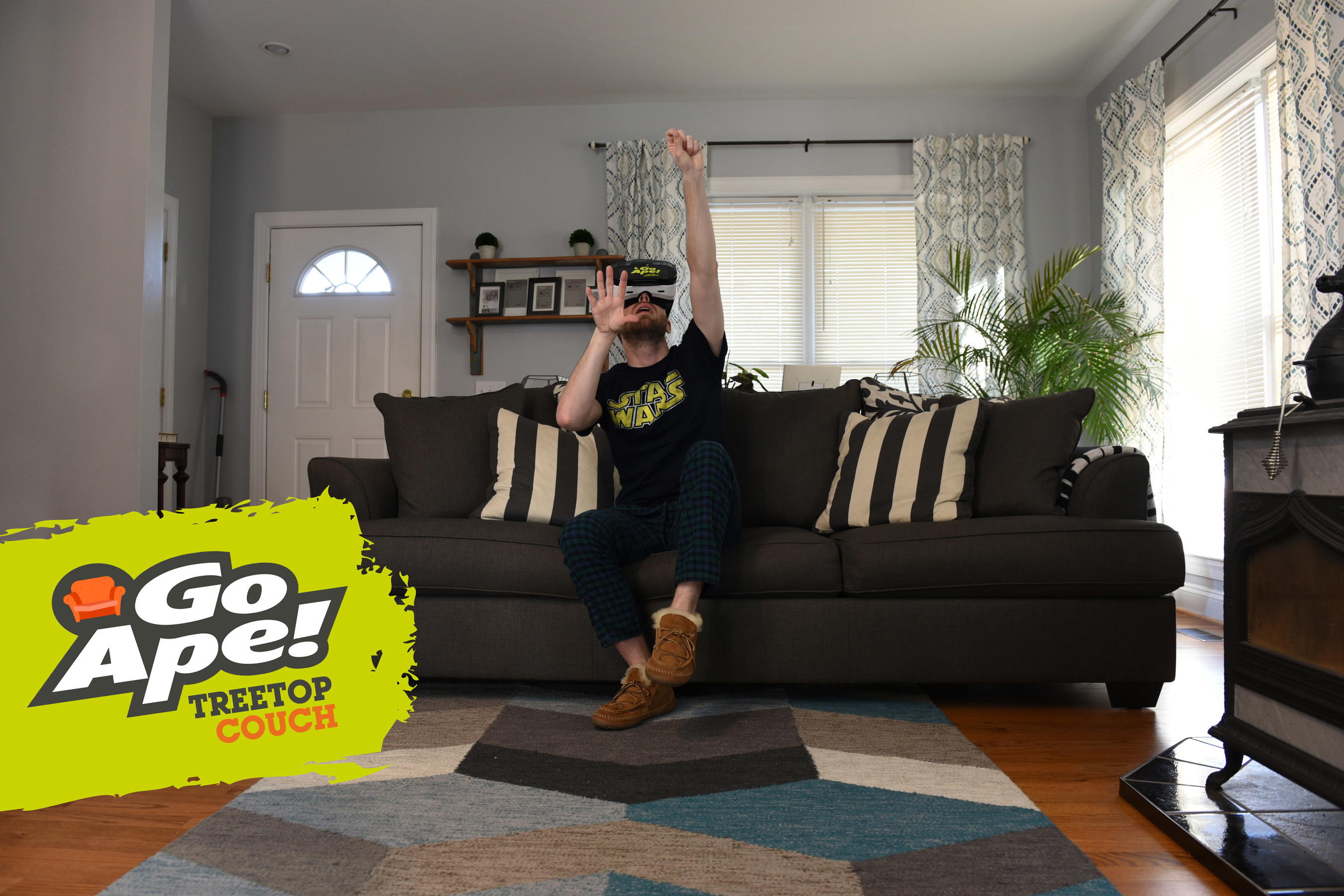 Go Ape, the nation's premier Treetop Adventure course company announced its latest experience: Go Ape Treetop Couch. In a video being released on Friday, April 1, 2016, Go Ape will demonstrate their new virtual reality product, which takes advantage of custom-made 4D technology.
Since 2010, Go Ape has been revolutionizing outdoor adventure with its treetop obstacle courses. Recent market research, however, indicates that a growing number of Americans want adventure, but don't want to leave their couch. A 2013 CDC study found that a whopping 80 percent of American adults don't get the recommended amount of exercise each week. Go Ape hopes its Treetop Couch experience will make people feel better about staying sedentary.
"We've taken our award winning 2-3 hour treetop courses—the obstacles, crossings, Tarzan swings and zip lines—and transformed them into a comprehensive 4D virtual experience," said Dan D'Agostino, Go Ape Managing Director. "This is the future of outdoor adventure."
Go Ape Treetop Couch will come pre-packaged with its custom made 4D goggles, equipped with pine-scented air fresheners and a fan to recreate the feeling of the air rushing by as you ride a zip line or swing through the trees on a rope.
"We are thrilled to be the first outdoor company ever to bring the outdoors indoors," added D'Agostino. "You don't even have to leave your couch."
Go Ape Tree Top Couch will be available in May 2016. 4D Goggles will be available for purchase at www.goape.com/treetop-couch.
For more information visit: www.goape.com
—– JK JK JK! HAPPY APRIL FOOLS'!