Pay attention to your skin!
Eye Repair SPA by Look Beauty
These Dark Circle Reducer Eye Patches are specifically formulated to diminish the appearance of dark circles, shadows and uneven skin tones under eyes.
Sunflower Seed Oil and Vitamins A and E help to make under eye area appear lighter, firmer and softer it increases skin elasticity. The package includes 5 treatments.
Masque BAR by Look Beauty
Moisturizing, age defying, softening & revitalizing, this collagen-infused facial sheet contours to your face and reduces wrinkles while hydrating your skin. It will leave your skin feeling soft and looking more refreshed.
What's in it? Green Tea Extract, Collagen, Vitamin E. The package contains 3 complete mask sachets. – Check out their different flavors for the skin.
Here is a line of products that I recently discovered while researching maintenance for oily and aging skin whether your concern is hyperpigmentation or simple maintenance.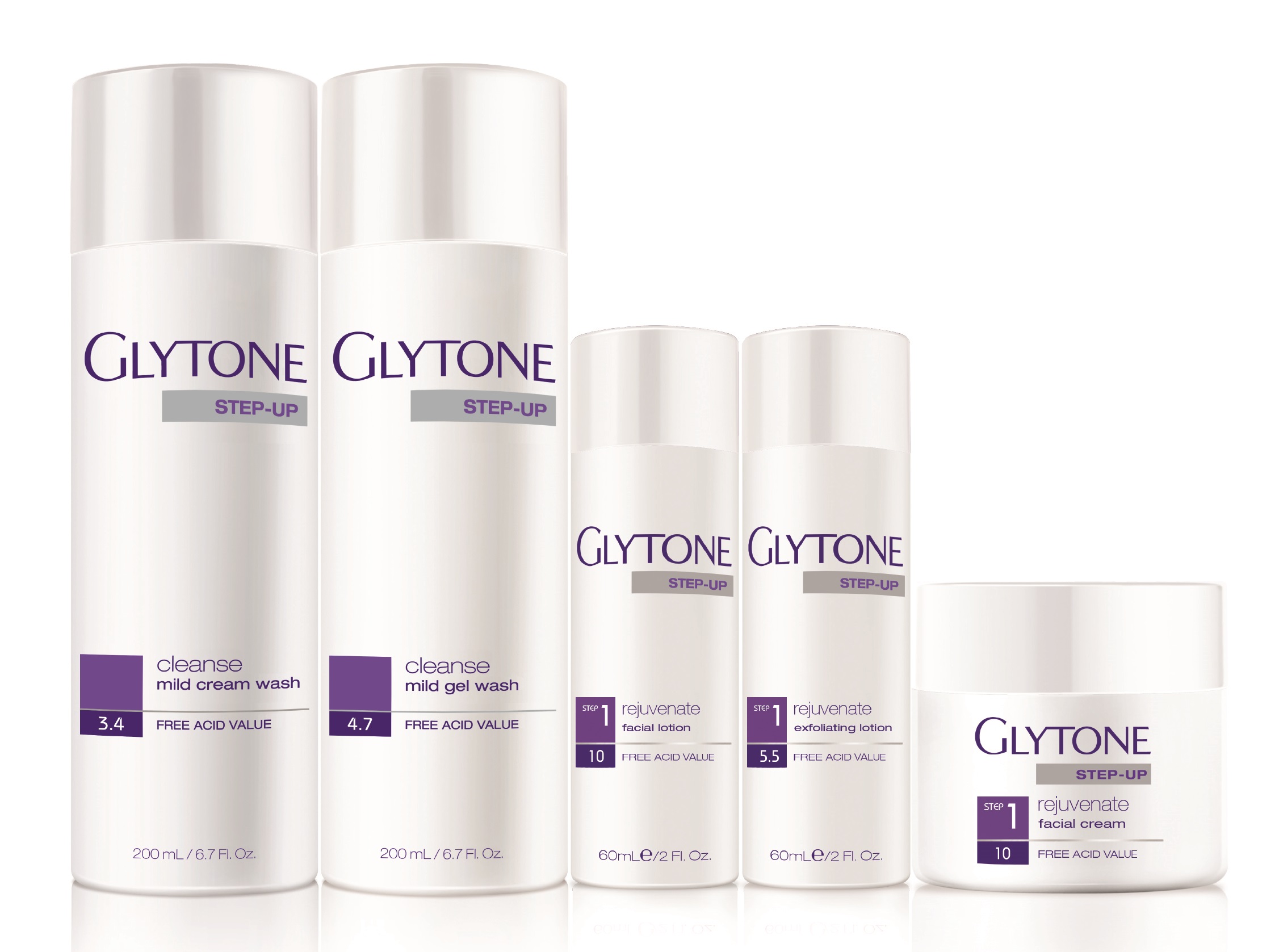 GLYTONE, which is produced by Pierre Fabre, the reputable French pharmaceutical laboratory, combines cosmetic and pharmaceutical expertise to bring engineered skincare products to the field of aesthetic dermatology.
To clean your skin and, depending on your preferences, you can try either the Mild Gel Cleanser or The Mild Cream Cleanser.
Step-Up cleansers with Free Glycolic Acid thoroughly remove make-up, dirt, oil and dead skin cells, leaving skin soft and smooth.
What's in it?
Water (Aqua), Cocamidopropyl Betaine, Glycerin, Glycolic Acid, Potassium Hydroxide, Sodium Lauryl Sulfate, TEA-Dodecylbenzenesulfonate, FD&C Blue No.1, FD&C Green No.3
Follow with the Age-Defying Day Cream
A day cream with time-released Vitamin E, Red Tea Flavonoids and Glycolic Acid to synergistically deliver powerful antioxidant protection and anti-aging benefits
These products are only available through a physician or dermatologist recommendation in order to ensure that your skin is getting the care it deserves.
Shop http://www.glytone-usa.com/
Let me know how you like it!