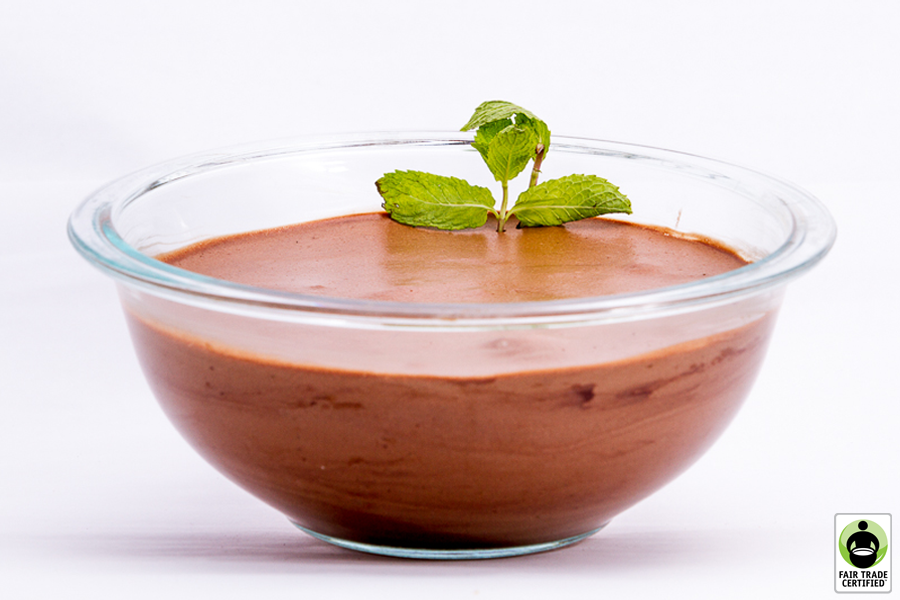 We can't let Sunday pass without trying out a chocolate mousse recipe for NATIONAL CHOCOLATE MOUSSE DAY! It just wouldn't be right. This classic French-style dessert recipe from Fair Trade supports cocoa and sugar farmers around the world. Bon Appétit!
Give it a try and send us your #foodie photos!
Yield: 4 servings
What You Need:
What To Do:
Place chocolate in a bowl over a pan of simmering water. Stir occasionally until mostly melted, then remove from heat, and stir until smooth (could also use a microwave). Set aside to cool slightly.
Add egg yolks and sugar.
In a separate bowl, beat the egg whites with the salt until frothy. Continue to beat until they start to hold their shape.
Fold one-third of the beaten egg whites into the chocolate mixture, then fold in the remainder of the whites just until incorporated, but don't overdo it or the mousse will lose volume.
Refrigerate for at least 4 hours, until firm.
DELISH!