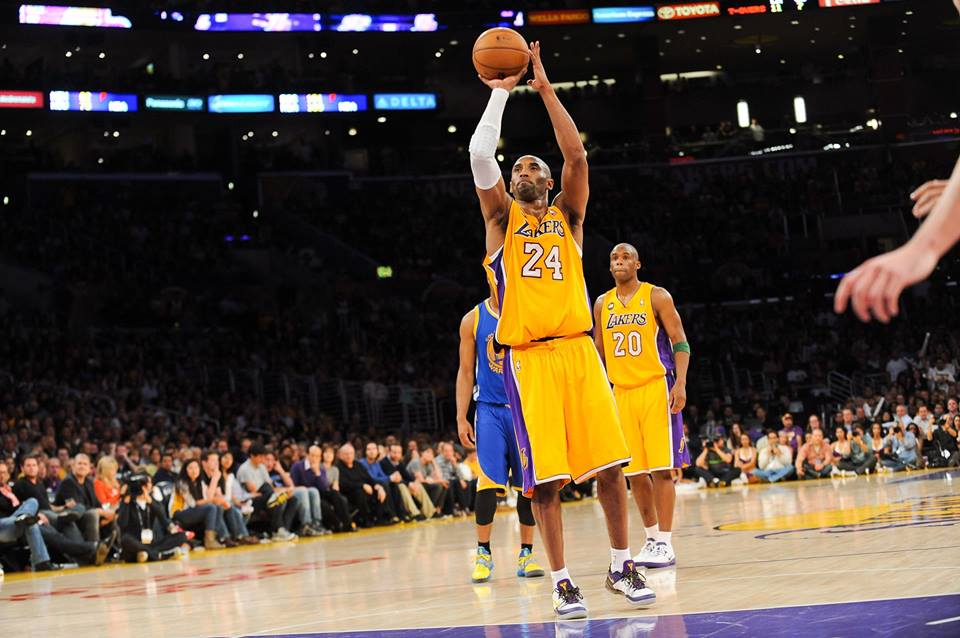 The End… That is usually written on the last page of a storybook. And what happened at Staples Center in Los Angeles Wednesday night was a storybook ending if I've ever seen one. A fabulous end to an already legendary career, Kobe Bryant thrilled the crowd and the world with each of his career-high 50 shots, leaving everything on the court as he scored a season-high 60 points in a 101-96 win over the Utah Jazz. After limping to the finish line during his final 82-game season, Bryant found the energy to run through the tape with a 42-minute performance, the most minutes logged in a game this season. Instead of going out with a whimper as part of a Lakers' team about to make team history with the worst record of the franchise, the "Black Mamba" is leaving the game with a bang. Not only did he put the team on his shoulders one last time, Bryant, who was visibly fatigued, was able to will himself and his team to victory in the final game of his career. After amassing a dismal record of 65 losses and 17 wins, no one could have predicted such a Kobe-esque ending. In fact, the best screen writers in Hollywood couldn't have written a better finale.
Although this season has been painful to watch, I'm sure that players and fans alike are glad to see it come to such a glorious end. Kobe's last 3 seasons have been plagued with injuries and he has sat more games than he has played. And for someone with such a competitive spirit, this must have been torturous for him to watch from the sideline unable to help this team that he has spent 20 seasons with. That in itself is quite an accomplishment, because it is almost unheard of in any professional sport for a player to play for only one team, but Bryant's entire professional career has been as a Laker.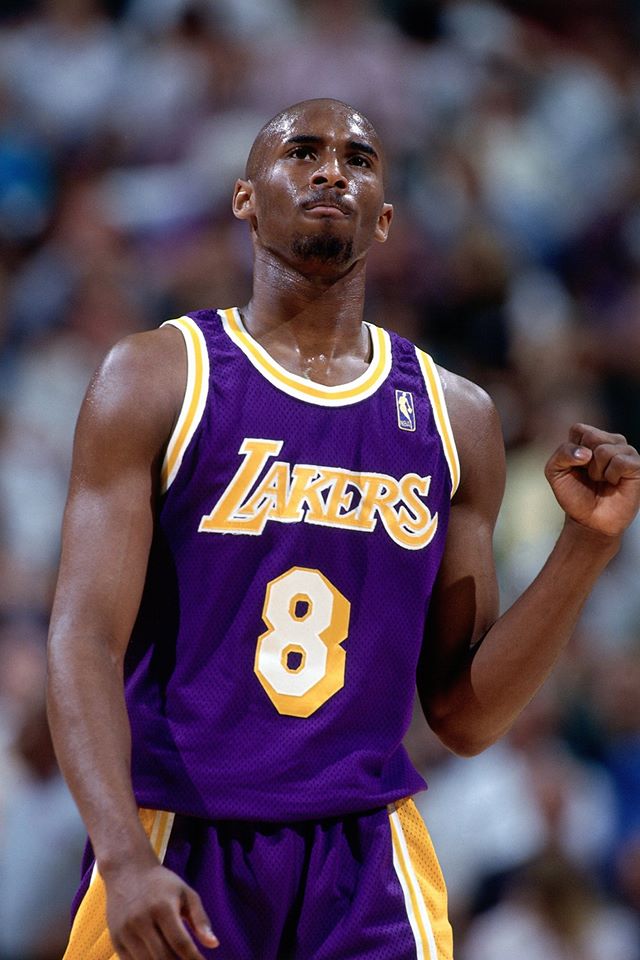 That's just the tip of the iceberg for accolades, Bryant leaves the game with an impressive list of achievements, which includes being a 5x NBA Champion (2000–2002, 2009–2010), with 2 NBA Finals MVPs (2009-2010), a 2008 NBA Most Valuable Player Award, an 18x NBA All-star, a 4x NBA All-star MVP (2002, 2007, 2009, 2011), 11× All-NBA First Team (2002–2004, 2006–2013), 2× All-NBA Second Team (2000–2001), 2× All-NBA Third Team (1999, 2005), 9× NBA All-Defensive First Team (2000, 2003–2004, 2006–2011), 3× NBA All-Defensive Second Team (2001–2002, 2012), 2× NBA Scoring Champion (2006–2007), NBA Slam Dunk Contest Champion (1997), Los Angeles Lakers all-time leading scorer and finally, on January 22, 2006, Bryant scored a career-high 81 points in a 122–104 victory against the Toronto Raptors. In addition to breaking the previous franchise record of 71 set by Elgin Baylor, Bryant's 81-point game was the second-highest point total in NBA history, surpassed only by Wilt Chamberlain's 100-point game in 1962. If this wasn't more than enough for the greatest of players, Bryant found time to win 2 gold medals along the way in the 2008 and 2012 Olympic Games.
Bryant's final season began on Wednesday October 28, 2015 at Staples Center against the Minnesota Timberwolves as his declining skills were put on display. His inability to get to the basket reduced him to jump shots while shooting a career-low 31.5 percent. His free throw attempts had dropped from his career average, and his game had become over-reliant on pump fakes and long-range shots, making a league-worst 19.5 percent from three-point range while attempting seven a game, almost double his career average. Bryant was savvy enough to realize that if his poor play continued, he would be buried by the press, so on November 29, 2015; Bryant announced via "The Players' Tribune" that he would be retiring at the end of the season. In his poem titled "Dear Basketball," Bryant wrote that he fell in love with the game at age six; "A love so deep I gave you my all/From my mind & body/To my spirit & soul." The 2015–16 season "is all I have left to give. /My heart can take the pounding/My mind can handle the grind/But my body knows it's time to say goodbye. /And that's OK. /I'm ready to let you go." In a letter distributed to Lakers' fans before that evening's game against the Indiana Pacers, Bryant wrote, "What you've done for me is far greater than anything I've done for you… My love for this city, this team and for each of you will never fade. Thank you for this incredible journey."
This began Bryant's "Farewell Tour," along with a "Get Out Of Jail Free Card," which allowed him to "suck" with no consequence or real criticism from the press, because, after all; this was an aging hero's last hurrah, and it's reward enough just to witness his last games of a 20 year career. In his press conference after the announcement, he acknowledged his declining skills. "Even though I play like s***, I've worked really, really hard not to play like crap and I do everything I possibly can. And I feel good about that," he said with a cracking voice. This candid admission so endeared Bryant with the press, that he had a green light to do whatever he wanted on the court as the clock ticked down on his storied career.
Meanwhile, the press and fans have looked the other way as Bryant has been his usual selfish, narcissistic self, doing little or nothing to help develop the Lakers' future young players like first-round 2nd overall pick D'Angelo Russell, 2nd year player Jordan Clarkson or rookie Julius Randall. Whereas head coach Byron Scott unfairly takes the brunt of the criticism for the Lakers poor play and record-setting losses. The question is: how does a team play well or gel, when their aging superstar never practices with his young teammates and when he is finally on the court, it's all about him? This is a recipe for failure and the ones at fault are in the Lakers front office, because it was their decision to dedicate this season to Bryant, while ignoring wins and the development of their young players. The idea of the team's God-like worship of Kobe's retirement is in this writer's opinion, way over the top and has done more harm than good.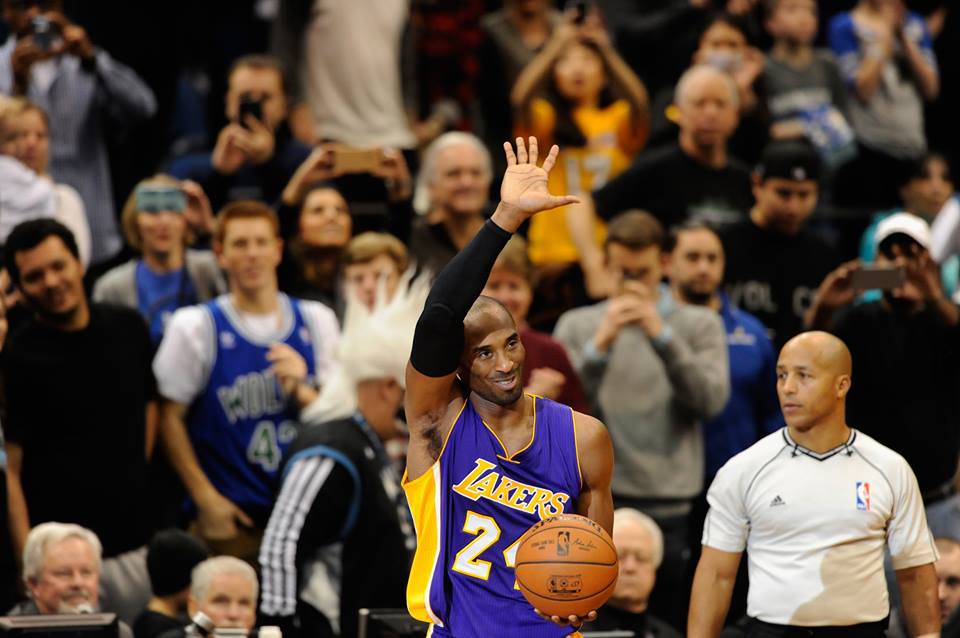 That is not to say that Bryant is not entitled to some form of an appropriate tribute, but what we've seen for the past 5 months is embarrassingly excessive. I have seen other basketball greats retire and leave the game, but none with such disregard for the rest of the team or, the bottom line of winning games. From Kareem Abdul-Jabbar, Julius "Dr. J" Erving, David Robinson, Charles Barkley, Patrick Ewing, John Stockton, Magic Johnson and arguably the greatest NBA player ever, Michael Jordan, no team sacrificed their collective goals just to honor departing players, and all were given proper tributes for their accomplishments in the NBA.
But love Kobe Bryant, or hate him; he will go down in history as one of the all-time greats. A first-ballot Hall of Fame Inductee for sure, Bryant's basketball journey ended superbly on Wednesday April 13, 2016 at the Staples Center in Los Angeles, playing against the Utah Jazz. And as we watched for the last time Bryant jacking up shot, after shot, after shot — shots that his teammates kept imploring him to shoot — we saw a warrior doing what he has done best for the past 20 years, and that is amaze the fans and silence the critics. And when the final buzzer went off, Bryant took his last bow, received his last embraces from current and former teammates and all those there to pay their last repects, waved to his adoring fans for the last time as an NBA basketball player, and walked off the court as a winner, all being forgiven; the good, the bad and the ugly.