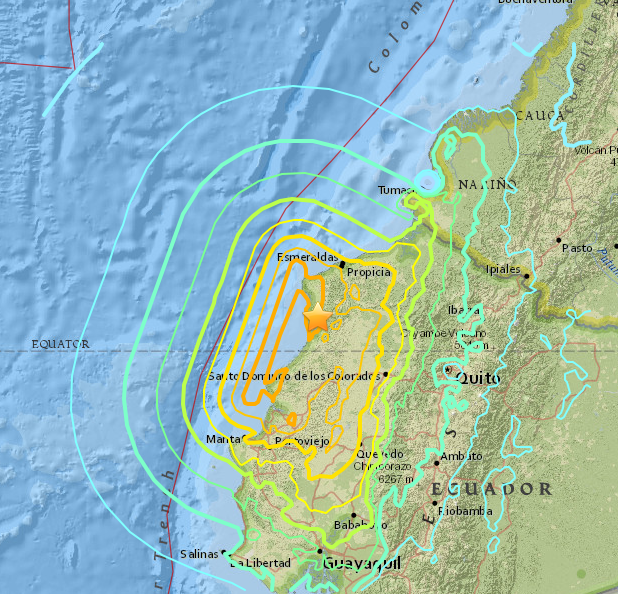 Just days after Japan's twin earthquakes, Ecuador was struck by a massive 7.8 magnitude quake in the early evening hours on Saturday.
As of Sunday, President Rafael Correa declared that the death toll had risen to 233. At least 600 people are injured.
Ecuador's Vice President Jorge Glas said, "These are very difficult moments. We have information that there are injured people who are trapped (under rubble) in different districts and we are getting ready to rescue them."
According to officials, this is the strongest earthquake to have hit Ecuador in decades. Damages include toppled buildings and damaged roads. USA Today reported that 135 aftershocks have been felt.
More than 800 volunteers and staff of the Ecuador Red Cross are in the affected communities, carrying out search and rescue activities and providing first aid.