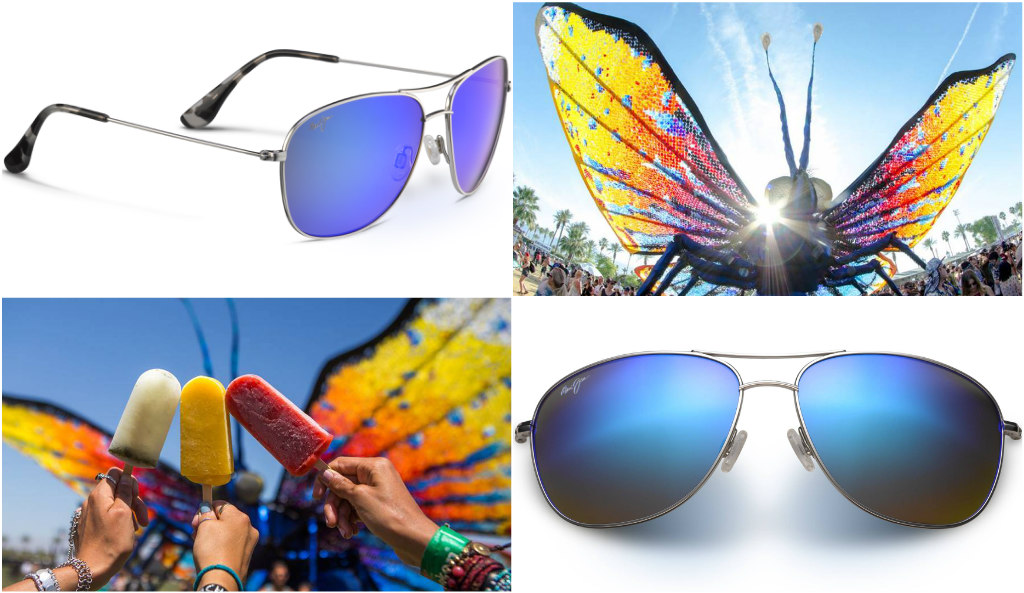 Since spring is here and summer's not far away, it's time again to spotlight one of our favorite brands of sunglasses; Maui Jim. Not only does Maui Jim make a variety of the most stylish glasses you can wear, their glasses are equipped with possibly the best sun protection technology available. MJ sunglasses have polarizedPlus2® lens technology which uses up to nine layers of protection on both sides of each lens to eliminate 100 percent of UVA and UVB rays and 99.9 percent of glare from above, below and behind each lens.
This technology has earned Maui Jim the Seal of Recommendation from The Skin Cancer Foundation. This is an endorsement of their ability to produce comfortable and aesthetically designed eyewear, while providing more sun protection than other known brands.
With the Coachella Valley Music & Arts Festival just around the corner, LATF USA would like to recommend several of MJ's latest eyewear to get you through the weekend comfortably and in style. Although most styles are uni-sex, they do have styles for Men and Women.
Cliff House – The pure titanium frame is lightweight, durable and comfortable with an anti-corrosive traditional hinge. The modified aviator frame complements smaller to medium faces complete with a double bridge design with adjustable, non-slip silicone nose pads, and a glossy finish for a sleek look. Lenses available in 3 colors. $299.00
Frigate – Frigate's rimless frame is designed with a consumer favorite feature called MauiPure — extreme lightweight durability and scratch resistance paired with unmatched PolarizedPlus2 lens technology. Frigate is a modern style frame crafted for engaging in sports or any laid back activity. Its disc hinge allows for Frigate's thin temples to fit perfectly around the face, giving the wearer the highest performing optics available. Lenses available in 3 colors. $299.00

Leia (left) and Cliff House (right) styles
Leia – This classic round frame best complements oblong or square face shapes. Contains a saddle-style Bridge with adjustable silicone nose pads for the best stability and comfort. Lightweight, durable monel metal frame with a rectangular shape. Lenses available in 4 colors. $299.00
Hana Bay – Refined rectangular shaped frame best complements oval or heart/triangle face shapes. Contains a saddle-style bridge with adjustable rubber nose pads for added comfort. Lightweight, injected nylon frame designed for longer wear time. Lenses available in 3 colors. $229.00.
Coco Palms – Refined cat-eye shaped frame best complements round, oval or oblong face shapes. Saddle-style fixed bridge for additional comfort. Lightweight, acetate frame designed for longer wear time, with an anti-corrosive traditional hinge. Lenses available in 3 colors. $279.00.
Hana Bay style
My personal favorite is the Frigate. I like the fact that they are lightweight and rimless, which makes them feel as if you're not really wearing any glasses at all. The HCL Bronze lens gives you a glare reduction without being too dark. Perfect for a day at the beach or watching your favorite band at an outdoor festival. Aloha!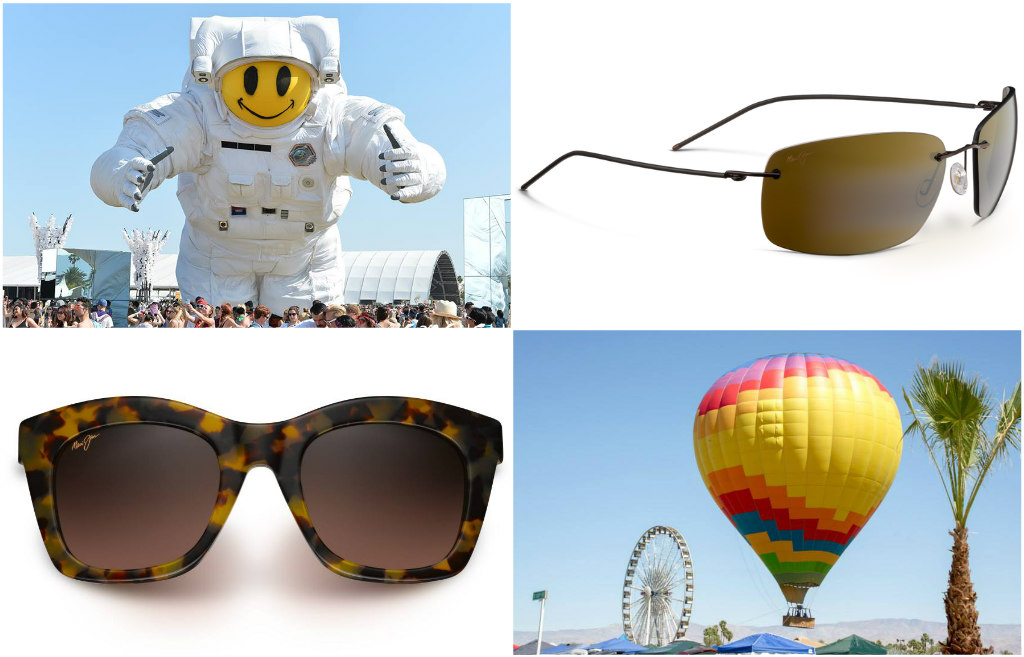 Frigate (right) & Coco Palms (left) styles
Get shopping: http://www.mauijim.com/